Deaths from suicide among youth and young adults have been increasing over the last two decades in the United States, new federal data showed.
For those between the ages of 10 and 24, the suicide rate remained stable between 2001 and 2007, around 6.9 per 100,000.
From 2011, the rate rose 60% to 11.0 per 100,000 in 2021, according to a report published early Thursday by the Centers for Disease Control and Prevention's National Center for Health Statistics.
"You don't want to see rates of suicide go up and so, in that sense, it isn't surprising, unfortunately, because the trendline has been going up," Dr. Madhukar Trivedi, a professor of psychiatry at UT Southwestern Medical Center, told ABC News.
Among preteens and teens aged 10 to 14, suicide rates declined in the first half of the aughts and then tripled from 0.9 per 100,000 in 2007 to 2.9 per 100,000 in 2018, with no significant changes through 2021.
"We have begun to see much more concerning data for even preteens," Trivedi said. "We were all along aware that as soon as 15 is a very high-risk period for teenagers, but I think 10-to-14-year-olds are also now beginning to show signs that we need to pay attention to."
For teenagers aged 15 to 19, rates did not change significantly from 2001 to 2009 but then rose 57% from 2009 through 2017, from 7.5 deaths per 100,000 to 11.8.
Meanwhile, the suicide rate for adults aged 20 to 24 increased 63% from 2001 through 2021 from 11.9 deaths per 100,000 to 19.4.
The report did not go into reasons behind the increase, but experts who have been studying risk factors for suicide and depression among adolescents and young adults say it's due to a variety of reasons including stress, social media and the pandemic.
"One of the big societal changes that's well-written about and discussed, in particular, is that really around 2010-11, smartphones and social media applications took off," Dr. Ajit Jetmalani, a professor of psychiatry in the division of child and adolescent psychiatry at Oregon Health & Science University School of Medicine, told ABC News.
He said smartphones are not necessarily all bad, but research has shown a subset of youth have become addicted to checking their smartphones and are seeing their social and emotional skills impaired.
"So kids are just checking and checking and checking with no real emotional value, and they become more and more disconnected from the things that create resilience, which is really relationships," Jetmalani said. "And so, they're not experiencing relationships in these addictive behaviors and so the decline in mood and increase in anxiety is really driven by those factors."
Additionally, the experts said lockdowns and stay-at-home orders due to the COVID-19 pandemic likely created a period of social isolation for young people and that loss of social connectedness may have led to increasing rates of suicide.
To reverse these trends, Trivedi and Jetmalani said it would require a multi-pronged approach, including primary care and pediatric screenings for anxiety, depression and suicide; more attention in schools to kids who are experiencing mental health issues and adults also getting the help they need so they can in turn help kids.
In Oregon, Jetmalani said officials initiated a youth suicide prevention strategy involving every youth who goes to a doctor's appointment having a suicide and depression screening as well as all schools having programs identifying high-risk youth and initiating suicide prevention.
"So, I think the key factors really are improving screening and then having clear services available for youth who have screened positive," he said. "In Oregon, we're seeing fewer attempts and fewer completed suicides in the last three years so that suggests to me that if you screen and identify early, you get to those kids who are thinking about this before they actually attempt to harm themselves."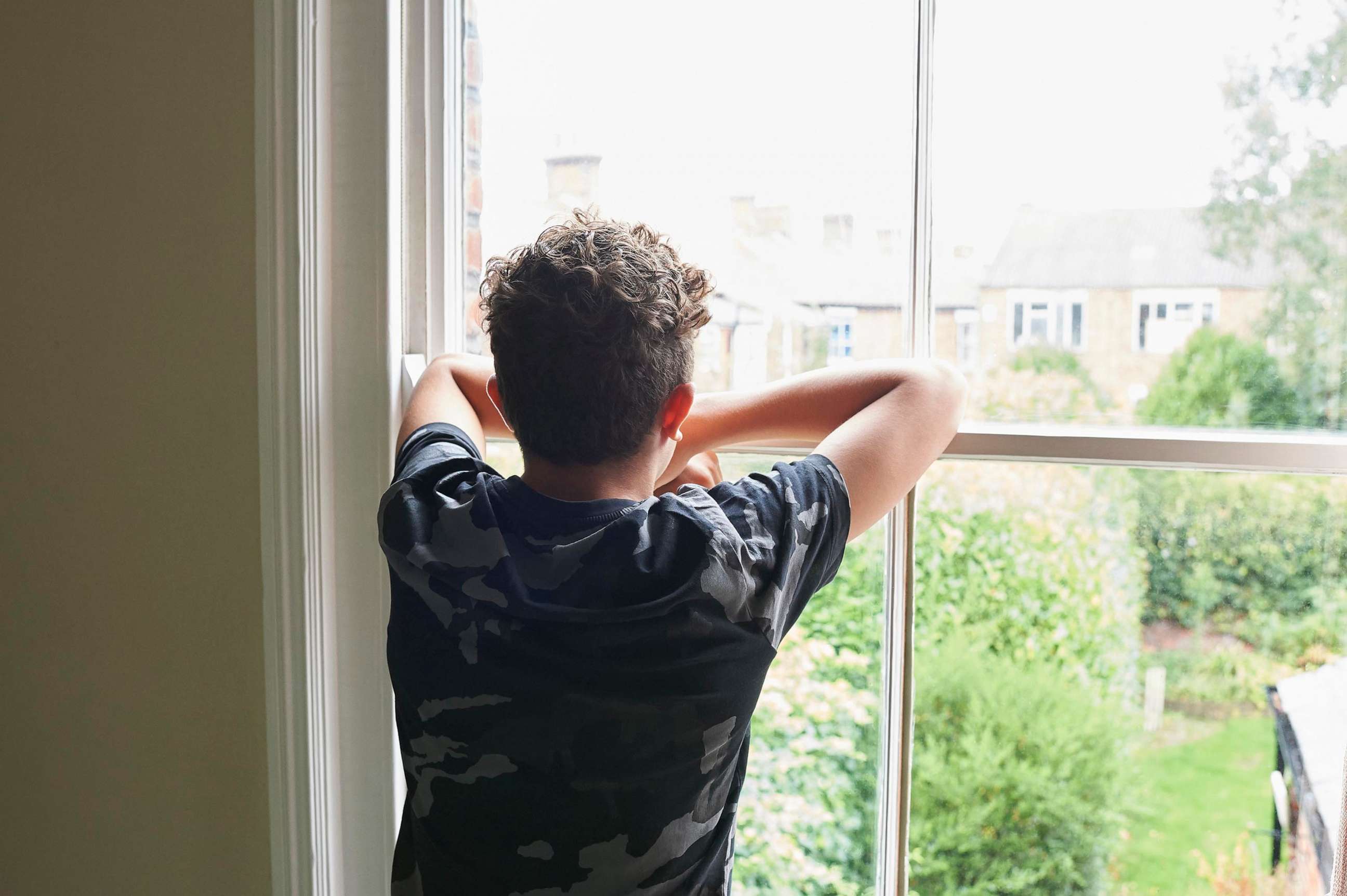 The findings come on the heels of other research showing an increase in suicidal thoughts and behaviors among America's youngest.
Between 2019 and 2021, the percentage of high school girls who seriously considered attempting suicide rose from 24.1% to 30%, a CDC study from April 2023 found.
Additionally, a March 2020 study found 8% of 9- and 10-year-olds reported suicidal thoughts and 2% reported a suicide attempt.
If you are struggling with thoughts of suicide or worried about a friend or loved one, call or text the Suicide & Crisis Lifeline at 988 for free, confidential emotional support 24 hours a day, seven days a week.