Surge in Cholera Cases Feared in Haiti in Aftermath of Hurricane Matthew
Rescuers struggling to reach remote areas.
— -- As the Haitian government and international aid groups work to determine the immediate toll in death and destruction from Hurricane Matthew, health care experts are worried the storm may have given rise to another less obvious threat -- a cholera epidemic.
The Pan American Health Organization said it is preparing for a possible surge in cholera cases in Haiti over the next several months.
"Due to massive flooding and its impact on water and sanitation infrastructure, cholera cases are expected to surge after Hurricane Matthew and through the normal rainy season until the start of 2017," the health organization said in a statement Thursday.
The immediate death toll from the storm so far is at least 271. But that could climb as rescue teams and aid groups reach remote areas.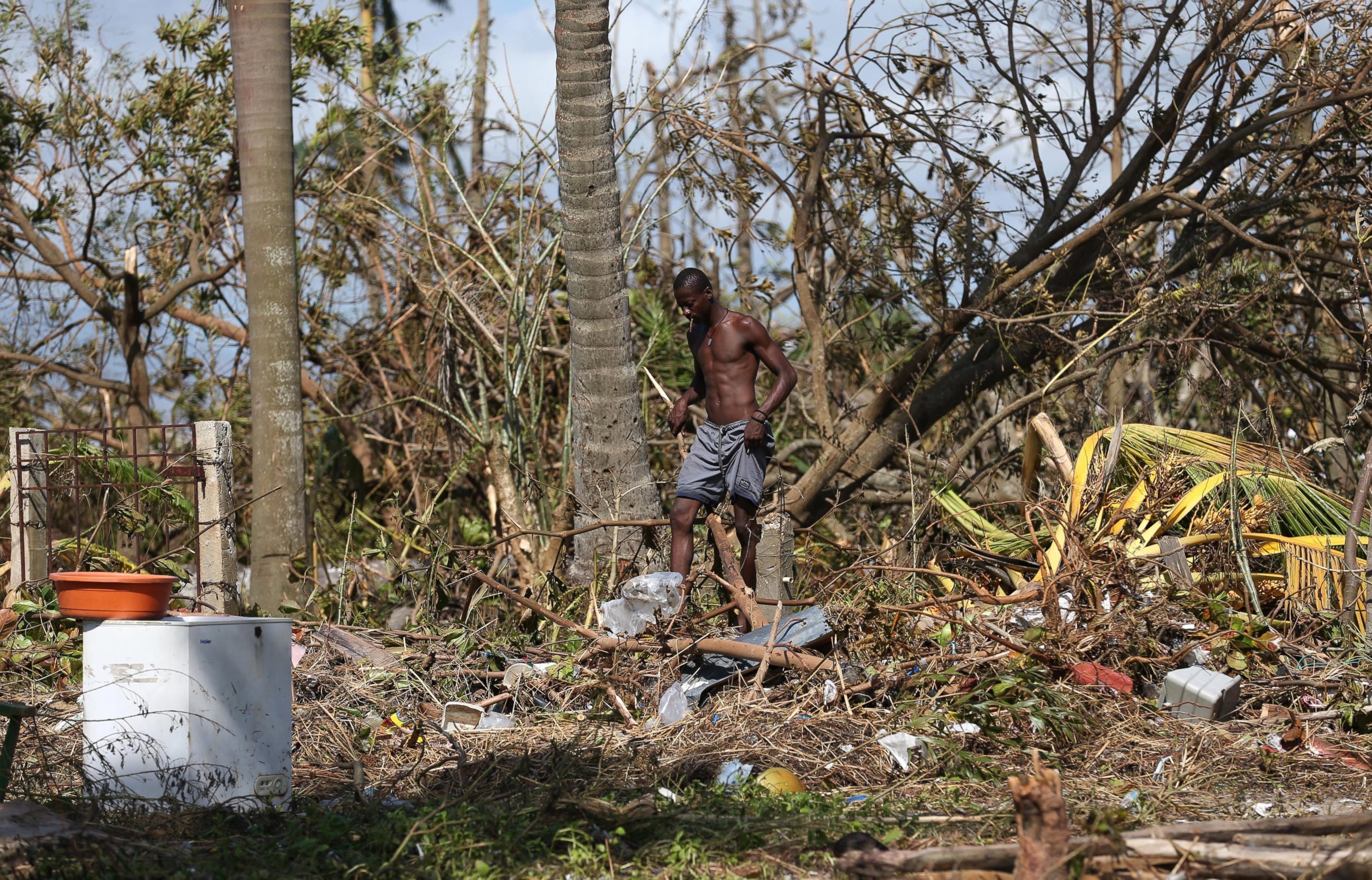 The hurricane has left many in Haiti "in utter shock and despair, not only have they lost their homes, their livestock, but some of them have lost family members," said Holly Frew, an emergency communications manager for the humanitarian organization CARE.
Frew said that even as aid workers struggle to assess the damage, concerns are rising about a possible cholera outbreak.
Since the hurricane hit earlier this week, 20 new cholera cases have been reported in the southeast of the country, Frew told ABC News today. "We have a big shipment of hygiene kits coming in" to help prevent the disease's spread, she said.
Cholera is a bacterial infection that can lead to potentially serious symptoms of water diarrhea, nausea, vomiting and muscle cramps, according to the U.S. Centers for Disease Control and Prevention. Often spread through contaminated water or food, the incubation period of the disease can be as short as two hours, meaning it can move quickly through a densely populated area.
Haiti Devastated by Hurricane Matthew
A man carries a boy across an area flooded by rains from a tropical storm, after the passing of Hurricane Matthew earlier in the month, in Torbech, Haiti, Oct. 21, 2016.
Hector Retamal/AFP/Getty Images
After the 2010 earthquake in Haiti, a virulent cholera epidemic began that infected at least 470,000 people and left 6,631 dead, according to the U.S. Centers for Disease Control and Prevention.
Haiti had been cholera-free for years prior, but now the infection is endemic in the country, infecting thousands every year. Earlier this year, the U.N. admitted to partial culpability because of the role its troops played in spreading cholera after the earthquake.
Now, in the wake of Hurricane Matthew, with potentially contaminated water supplies and other damaged infrastructure, there is an increased risk of cholera spreading, aid workers said. The group Partners-in-Health in a statement this week that it expects a sharp uptick in cholera cases at its clinics.
"Though the storm has passed, experience tells us that the worst is yet to come," Dr. Charles-Patrick Almazor, chief medical officer in Haiti for Partners In Health, said in a statement Tuesday "This is a nation in the throes of one of the world's most devastating cholera outbreaks, and that is only going to get worse in the aftermath of this storm."