Swipe Right for Kidney: Tinder Works to Support Organ Donation in UK
Tinder teams up with the National Health Service in Britain to raise awareness.
December 14, 2015, 2:42 PM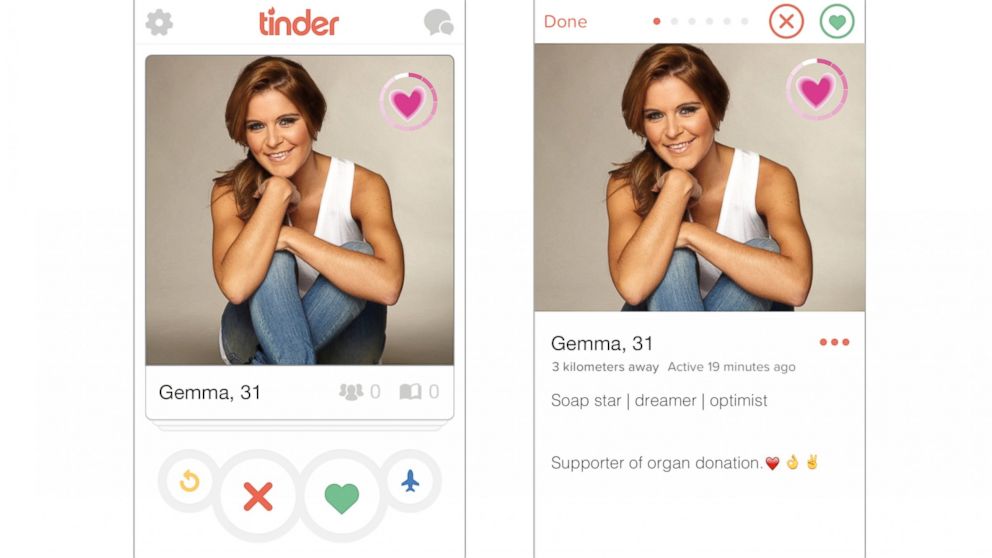 — -- In an effort to make finding a kidney match as easy as getting matched with a love interest on Tinder, the dating app is now joining forces with the U.K.'s National Health Service Blood and Transplant division to promote organ donation.
The campaign will allow Tinder users to identify themselves as a support of organ donation on their profile, allowing those who also support organ donation to swipe right if they want to talk about the shortage of vital organs over a first date. Anyone who matches by swiping right on one of these profiles will get a special message that reads, "If only it was that easy for those in need of a life-saving organ to find a match" and directions to the NHS to sign up as an organ donor.
While the Tinder campaign is to raise awareness, the service has also been used at least once as an unexpected way to match up a donor with a recipient.
Sally Johnson, director of Organ Donation and Transplantation at NHS Blood and Transplant said that a person who volunteers to be an organ donor could potentially save the lives of nine people.
"Educating and encouraging people to sign up for organ donation -- that's what our partnership with Tinder is all about," Johnson said in a statement today. "While a third of the U.K. population have registered their intention to donate on the NHS Organ Donor Register, millions more support donation but haven't taken the final step to sign up. With the help of these bespoke profiles on Tinder, we'll grab people's attention and throw a spotlight on the importance of organ donation."
Celebrities, including U.K. Olympic gold medalist Jade Jones, are also joining the initiative and creating profiles to support organ donation awareness.
In the U.K., 7,000 people are waiting for organ transplants and 6,000 people have died while waiting on the list over the last decade, according to the NHS. In the U.S. at least 122,185 people are waiting for an organ transplant, according to the United Network of Organ Sharing, which manages nation's organ transplant system.