— -- New Hampshire officials have declared a state of emergency after a string of synthetic pot overdoses in Manchester and Concord.
The state is working to quarantine the bubblegum flavor of "Smacked!" -- a product chemically engineered to mimic marijuana but sold as potpourri at some convenience stores, according to a statement from Gov. Margaret Hassan.
"These products pose a serious threat to public health, especially to young people, and it is our responsibility to do whatever we can to combat the recent rash of overdoses," Hassan said. "I have declared a State of Emergency so that we can move quickly to stop the sale of this dangerous substance that has caused an outbreak of serious overdoses."
Cocaine Laced With Veterinary Drug Levamisole Eats Away at Flesh
Are US Service Members Abusing Synthetic Drugs?
Marijuana Today May Contain Mold, Insects and Manure
"Smacked!" has hospitalized at least 20 people in Manchester since Aug. 11 and triggered "serious medical reactions" in 21 more, according to the governor's office. Concord police reported another three overdoses in the last 24 hours alone.
"It's very important that individuals be made aware that use of this product poses serious and immediate danger to their personal health," said New Hampshire Health and Human Services Commissioner Nicholas Toumpas. "We strongly recommend the public avoid any use of this product, and we will work with local police departments as quickly as possible to put the quarantine into effect."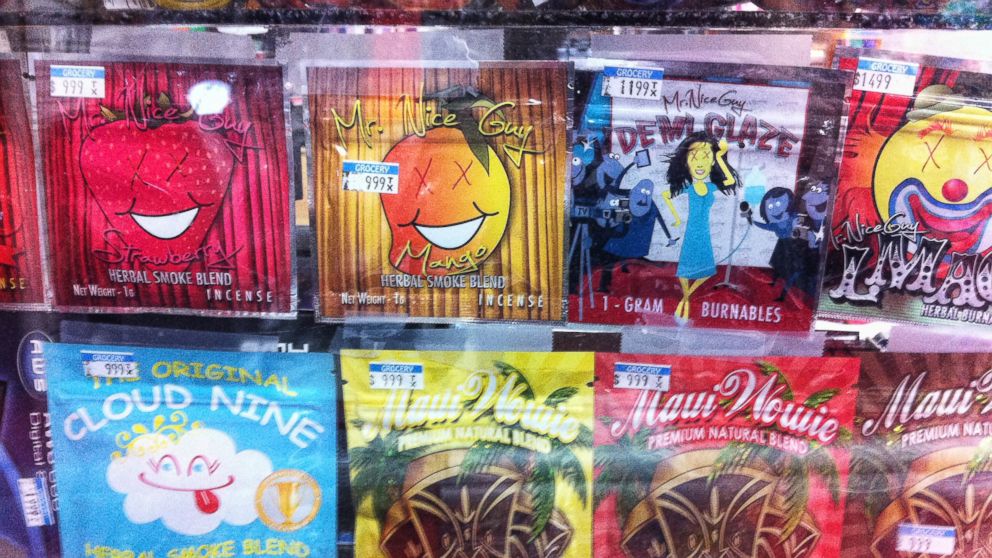 Synthetic pot products are engineered to act like tetrahydrocannabinol or THC, the active ingredient in marijuana. They're labeled as "herbal incense products" that are "not for human consumption," according to Hassan's statement. But people are known to smoke them or brew them into tea for a high.
The spice brands "Crazy Monkey" and "Green Giant" have also tested positive for controlled substances, according to Hassan's statement.
"We are strongly recommending that merchants who have similar products remove them from their shelves and destroy their current inventory," said Attorney General Joseph Foster. "Retailers that continue to knowingly sell these dangerous or illegal products are placed on notice that they could be held responsible for harm caused to a user of the product."