— -- A father had a tearful reunion with his daughter days after he acted as a living donor for the 3-year-old girl.
Michael Wagner greeted his daughter Phuoc with, "Hey mon belle," or, "Hey, my beauty," in a video posted to the family's Facebook page. The reunion occurred just five days after he donated part of his liver to the child.
Wagner was brought to tears as he sat down on his adoptive daughter's bed and asked her how she felt in French.
Wagner underwent a lengthy surgery on Feb. 10 to donate a portion of his liver to Phouc. Both Phouc and her twin sister, Binh, needed liver transplants after suffering liver damage because of a genetic condition called Alagille syndrome.
While Wagner was a match for both girls, he can only undergo the procedure to be a living donor once. Doctors picked Phuoc for the first donation because of her more advanced need.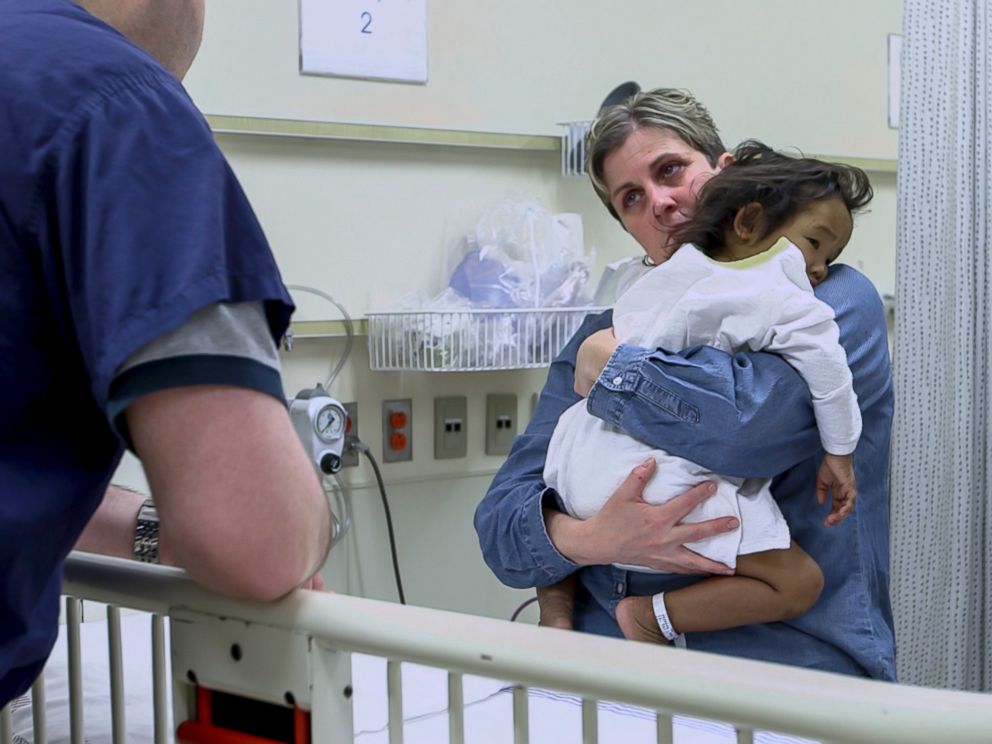 Today, Wagner's wife, Johanne Wagner, gave an update on Phuoc and her husband, saying both were still recovering.
"So hard to believe we are hitting the one week mark: it seems like a blurr," wrote Johanne Wagner on Facebook. "Michael still in hospital, Phuoc still on morphine, and mommy holding on on coffee. Still a fair amount of discomfort for Michael but he managed to visit his little girl two days in a row."
While Phuoc remains in recovery, the twins' medical team and the Wagners have continued to search for a liver donor for Binh. The family has started a campaign on social media asking for the public's help.
Last week, doctors at the Hospital for Sick Children in Toronto said that they have received 400 submissions from people offering to be a living donor for Binh, according to the Canadian Broadcasting Corporation.
Dr. Gary Levy, the director of the living donor liver program at Toronto General Hospital, said the medical team hoped to find a donor for Binh within the next few days to weeks, and told the Canadian Broadcasting Corporation at a news conference that the medical team expects they "will define several individuals who can step forward and be a donor for Binh."
Phuoc and Binh were adopted by the Wagners in 2012 from Vietnam. The couple also has seven other children.