Toddler Meets Life-Saving Bone Marrow Donor
Maddie Weimer had myelodysplastic syndrome.
June 13, 2014— -- When she was 18 months old, Maddie Weimer broke out in red spots all over her belly and back.
"We weren't really worried," said Maddie's mom, Stacey Weimer, a 29-year-old bank teller supervisor who lives in Phoenix. "She had never been sick and had no sign of illness."
Still, Weimer took Maddie to the doctor to be sure. Blood tests revealed that her platelet and neutrophil counts were low, but doctors at Phoenix Children's Hospital ruled out leukemia.
"A huge weight was lifted off shoulders," said Weimer. But that was short-lived.
Weeks later in April 2012, additional blood tests and a biopsy led to a frightening diagnosis -- Maddie had myelodysplastic syndrome or MDS, the same rare blood disorder that struck ABC's Robin Roberts.
MDS, which can lead to leukemia, is even rarer in children, according to the American Cancer Society.
Weimer was told the "only option" for Maddie's survival was a bone marrow transplant, she said. But unlike Roberts, whose sister Sally-Ann was a perfect match, Maddie had no siblings and none of her relatives were compatible.
Robin Roberts' Journey: Inside Her Courageous Fight Against MDS
Why is Bailey Personette a hometown hero?
Now 3 years old, Maddie is in remission thanks to Bailey Personette, who in 2011 volunteered to be a bone marrow donor at a fair held at Purdue University in Indiana.
Personette, now 21, said she never hesitated.
"It took about two minutes," she said of the simple mouth swab test that landed her on a donor registry. Eight months later, she was notified there was a baby in need.
"When you get the call that you are a match and this could be lifesaving, for me, without a doubt, I definitely wanted to do this," she told ABC.
Thursday, a year and a half after Maddie's October 2012 bone marrow transplant, she met her donor for the first time at Phoenix Children's Hospital.
"There was never any doubt in my mind that I would meet her," Weimer said of Personette. "She has given my daughter a second chance at life."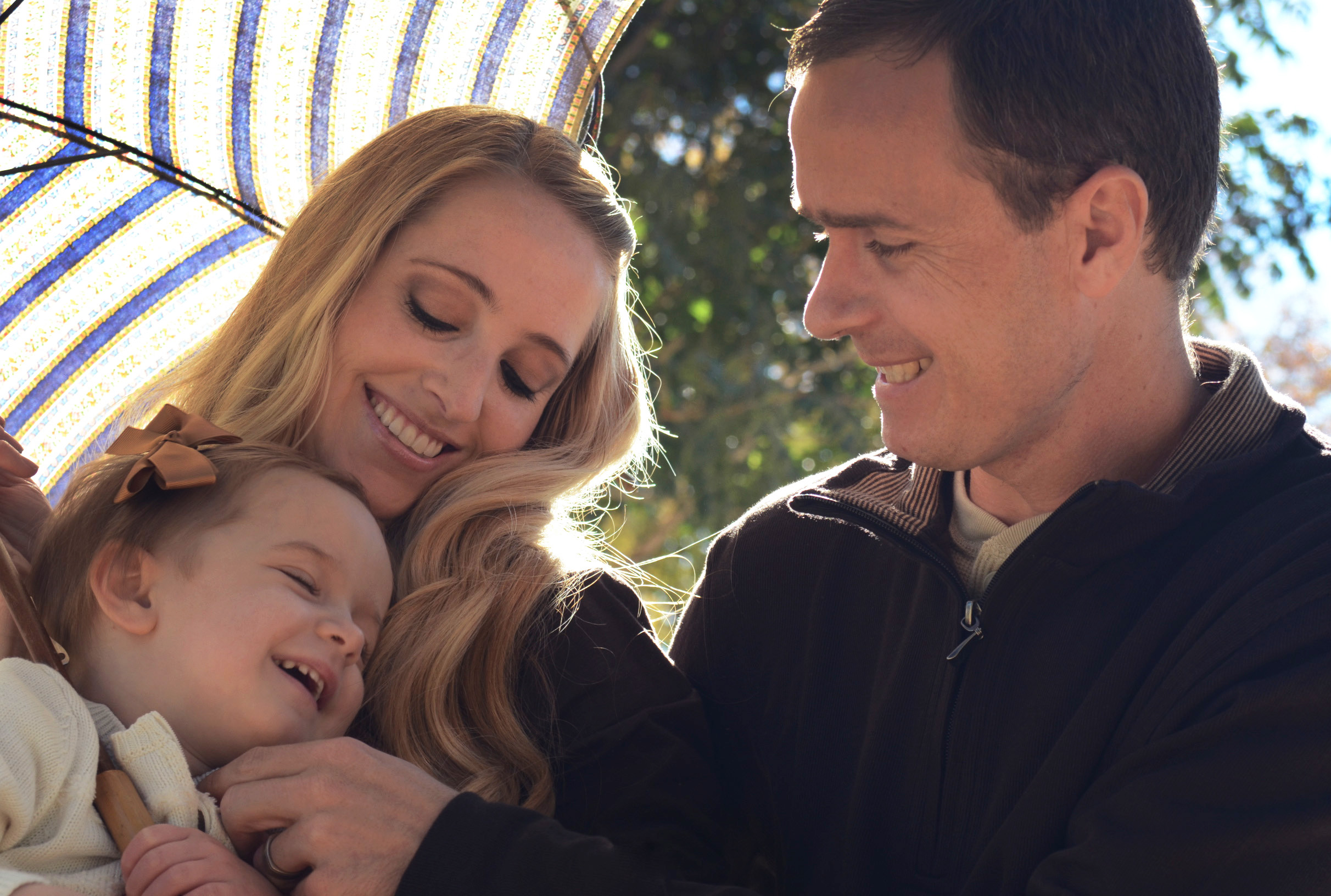 Young adults like Personette, aged 18 to 28, make up the biggest increase in new bone marrow donors, according to James Kirkland, spokesman for the national donor center Delete Blood Cancer DKMS.
"It's about availability – they are able to come in and go through the process and donation until the match is made," said Kirkland, who set up the fair at Purdue during his two years as the organization's recruitment coordinator. "They are also the donors most in demand because they are healthier and in a more robust state than any 45-year-old."
Maddie's doctors told ABC News that Robin Roberts' battle with MDS helped open the doors to new and younger bone marrow donors.
Blood cancer kills more children in the United States than any other disease, according to Delete Blood Cancer. They say that 70 percent of all patients needing a transplant have to look outside the family for a match, and of the 14,000 Americans who need transplants each year, fewer than half will find one.
At first, Weimer and her husband, 32-year-old mechanical engineer AJ, said they were discouraged because their insurance company did not have a financial contract with the hospital.
But the hospital's transplant program made arrangements for the family to go out of state to Seattle Cancer Care Alliance at Seattle Children's Hospital, which used the bone marrow donor registry Be the Match.
Maddie's doctor said she was impressed with the generosity of Personette, who is now a college senior studying nutrition.
"I have been surprised by the number of young people signing up as donors," said Adams. "There has been a real change over the last five years. That may be because there has been a better educational approach at college campuses where younger people congregate. It's an age when young people are very altruistic and want to participate and know about it."
"It doesn't cost the donor and there are no long-term complications -- it's just a minor inconvenience," Adams added. "And it gives you the life-long feeling that you've saved someone's life. Few of us can say that."