"Top Gun" actress Kelly McGillis, who last year came out as a lesbian, has entered into a civil union with girlfriend Melanie Leis, a New Jersey sales executive.
The ceremony was performed in a municipal court in Collingswood, N.J., where the couple lives, according to the wedding announcement in The New York Times. Leis, 42, works at Independence Communications, which provides Muzak to businesses.
The two met in 2000, when Leis was a bartender at a restaurant owned by the actress's second husband, Fred Tillman, in Key West, Fla.,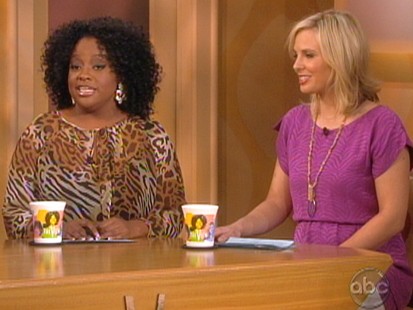 Tillman and McGillis have two daughters together, Kelsey Laure, 20, and Sonora Ashley, 17.
McGillis, 53, is also known for her roles in "Witness" and "The Accused" in the 1980s, and played a closeted Army colonel in Showtime's "The L Word."
Her latest film, "Stake Land," premiered last week at the Toronto International Film Festival.
When McGillis came out, the actress said she was "done with the man thing."
"I did that. I need to move on in life," the actress told SheWired.com, saying that she was "definitely" looking for a woman.
McGillis joins a growing number of women who emerge from the closet in midlife.
"Seinfeld" writer Carol Leifer, now 54, told ABCNews.com last year that she had listened to what she calls the "Sapphic siren call," or as character Elaine would say, "joining the other team." "If I don't sleep with a woman soon, I think I'll kill myself," Leifer, a comedian, wrote in her book, "When You Lie About Your Age, the Terrorists Win."
Leifer, the inspiration for the Elaine Benes character from TV's "Seinfeld," was married and dated only men the first 39 years of her life -- one of them was Jerry Seinfeld himself. But at 40, she had a fling with a woman and fell in love.
"Life threw me a surprise party," she told said. "Not that there's anything wrong with that. I was looking for something fun and chic. I didn't think it would redefine me as a person.
"My feelings for men were very real and powerful, but I fell in love with my partner," she said. "It's been the best relationship of my life."
Women who love other women have become more commercially visible in recent years, in television shows like Showtime's "The L-Word" and in songs like Katy Parry's "I Kissed a Girl."
And experts say many women who may have felt stymied by homophobia in previous generations are finding permission for the first time to explore a new sexual identity -- later in life.
"I feel people are under the false impression: 'There are no men left, I'll go to women now,'" said Leifer. "After 40, I felt emboldened to have an affair with a woman -- 40 sort of gave me permission to do that."
"I adopted a son at 50," she said. "Life gets more interesting as you get older."
'Permission' to Love a Woman
The late-in-life lesbian phenomenon is the theme of a documentary, "Out Late," created by filmmakers Beatrice Alda (daughter of actor Alan Alda) and her partner, Jennifer Brooke.
The idea for the documentary, which explores the lives of five women who found new sexual identities after 50, came from a friend of the couple's named Jason.
"Jason's mother was in her 80s, unhappy and divorced 40 years ago," said Alda. "He said, 'I think she may be a lesbian and doesn't know it.' It's not as uncommon as you think."
One of the film's subjects, Elaine, came out at 79 after a 50-year marriage.
"It was something she felt she had to do," Brooke told ABCNews.com. "She bumped into two strangers at a market and said, basically, 'Are you two partners? I need to talk to you,' and she used them in the most positive way as an avenue to free herself. And she never turned back."
Many women who came of age in the 1940s and 1950s -- like Elaine -- felt a "duty" to marry and have children.
In the 19th and 20th centuries, women celebrated "romantic friendships," according to Leila Rupp, professor of feminist studies at University of California at Santa Barbara and author of "Sapphistries: A Global History of Love Between Women." One of the most famous was that of first lady Eleanor Roosevelt, who had an "intense, passionate" relationship with journalist Lorena Hickok in the 1930s.
But it was the emergence of the feminist movement of the 1970s, when women pushed for reproductive freedom, that gave women more control of their bodies, Rupp said.
"Now there are more options for women, and it's more socially acceptable," said Rupp. "But it's not just about biology."
Cynthia Nixon Finds Love
There are numerous examples of prominent women who came out publicly after years of living heterosexual lifestyles.
In 2004, "Sex and the City" actress Cynthia Nixon left her boyfriend of 15 years and their two children and began seeing a female public school advocate, whom she'd met while working on a campaign to reduce class sizes in New York City.
"I have been with men all my life and had never met a woman I had fallen in love with before," Nixon told the London Daily Mirror. "But when I did, it didn't seem so strange. It didn't change who I am. I'm just a woman who fell in love with a woman."
Novelist and social critic Susan Sontag remained in the closet until her longtime lover, photographer Annie Leibovitz, outed her posthumously. Sontag, who had been married and had a son, died of cancer in 2004 at the age of 71. She had been in a romantic relationship with Leibovitz, now 59, since 1989.
Social Obstacles Remain
But even with the increased social acceptance, there are challenges.
One New York City therapist who came out at 43, after she'd been married and had three children, worried that publicity would hinder her work with patients.
"Also, my children -- now married with children -- and I have finally resolved issues and are enjoying a comfortable and quite wonderful relationship, and I don't wish to interfere in any way with this," the woman, who asked to remain anonymous, told ABCNews.com.
Another, a New Hampshire school principal, was concerned about her 27-year-old daughter and 23-year-old son.
"I don't want my children to read what I'd say in relation to their father," said the 56-year-old lesbian. "I've spent a lot of time trying to fix that relationship, and I don't want to do any harm."
"Phoebe," a 60-year-old Connecticut children's librarian, said she, too, was concerned about talking openly about her civil union. She left a happy, 23-year marriage with three children, now 32, 30 and 28.
"I never had the faintest, tiniest inkling that I was gay," said Phoebe, who asked that her real name not be used. "It never entered my mind. If it had, it was as likely as thinking I was an ax-murderer."
Phoebe told ABCNews.com that from a young age she had been groomed by her mother for marriage and children.
"Everything was couched in who I would marry, not who I'd be," she said. "If I was interested in medicine, she'd say, 'One day you'll marry a doctor.'
"I was a good girl, so it was important to me to be good, and also I didn't have a sense of who I was as a person," said Phoebe.
In retrospect, she remembered being attracted to another girl at 9. "I had never had a crush like that on a male. But I suppressed it."
Lesbians Groomed to Marry
At 20, Phoebe married and had a child, then divorced and remarried a minister. She had a rich marriage and two more children.
By chance, as Phoebe approached 50, she met her partner though the church, a woman 15 years her junior.
"There was a total attraction, and we were getting close spiritually. I didn't know it would happen, but by the time it dawned on me, it was too late," she said.
Like many women, Phoebe said she fell in love first.
"For some women, it's a choice, but not for me. I would not have chosen this." she said. "I had a place in the church, a place in the community. I was respected person. And I was terrified."
Her husband was traumatized by the "public humiliation and embarrassment," she said. Her children, especially her older daughter, made "harsh judgments" against her.
"I found myself," she said. "And the hardest thing for me was that they didn't trust me to do what was right for me," she said.
'Fluid' Sexuality
New research suggests women's sexuality may be more "fluid" than that of men, according to Lisa Diamond, an associate professor of psychology at University of Utah.
"Fluidity represents a capacity to respond erotically in unexpected ways due to particular situations or relationships," said Diamond. "It doesn't appear to be something that a woman can control."
There is little data on how many older women come out of the closet in middle-age, as most of the research on the lesbian-gay-bisexual-transgender population has been on the teen population.
"The U.S. Census asks how many bathrooms and TV sets you have, but they don't ask your gender identity," said Cathy Renna, who specializes in LGBT issues at her marketing company.
"I am 44, and when I was growing up we were the first generation of teenagers that did hear or see or read about gay people," said Renna.
"Anybody who is over 50 knows it was a time when it was not talked about," she said. "Now there is a greater comfort level."