Stay-at-home orders and limitations on nonessential businesses continue to be lifted across the country as the novel coronavirus pandemic eases. But fears of a second surge in cases as states allow for more contact between people is on the minds of many.
Dr. Anthony Fauci, a member of the White House coronavirus task force, warned of just that during a Senate hearing on May 12.
"There is no doubt, even under the best of circumstances, when you pull back on mitigation, you will see some cases appear," Fauci said. "It's the ability and the capability of responding to those cases with good identification, isolation and contact tracing, to determine whether you can continue to go forward as you try to reopen America -- so it's not only doing it at the appropriate time, with the appropriate constraints, but having in place the capability of responding when the inevitable return of infections occur."
To examine whether the spread of COVID-19 may have been affected by the easing of social distancing restrictions, ABC News looked at the first 21 states to ease restrictions.
ABC News looked at data from the following states: South Carolina, Montana, Georgia, Mississippi, South Dakota, Arkansas, Colorado, Idaho, Iowa, North Dakota, Oklahoma, Tennessee, Texas, Utah, Wyoming, Kansas, Florida, Indiana, Missouri, Nebraska, Ohio.
Analyzing seven-day averages, there were no major increases in hospitalizations, deaths or percentage of people testing positive in any of the 21 states. However, there are some changes that bear watching to see if they become more extended trends.
Although the daily numbers of positive cases increased in some states as the daily counting of COVID-19 numbers resumed at full-speed following Memorial Day weekend, a seven-day moving average gives a clearer picture of developing trends.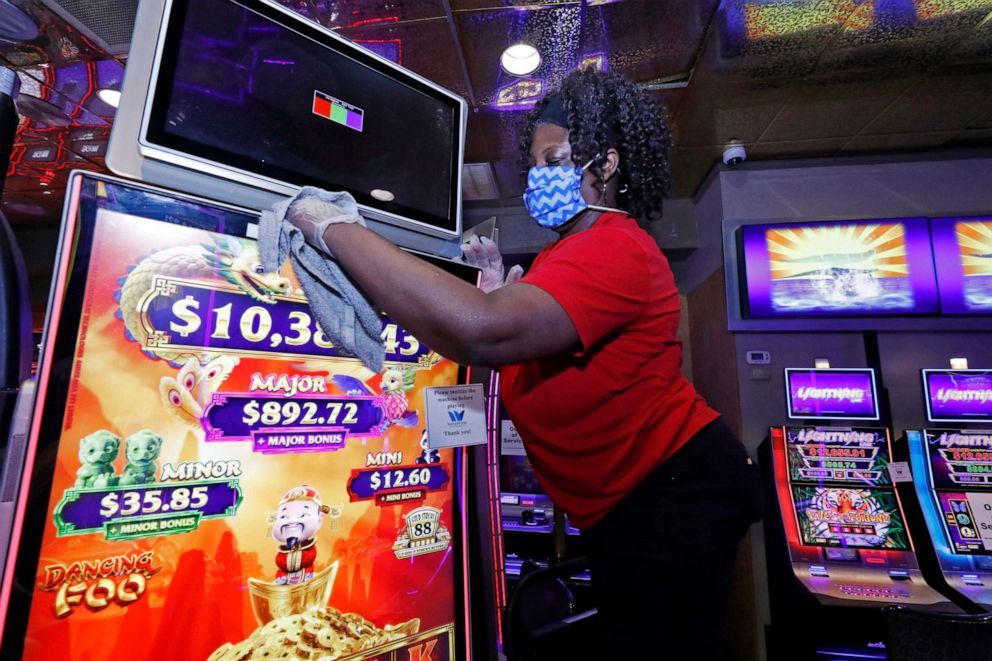 Conclusions:
Upward trends