— -- A father in Spanish Fork, Utah, said the hospital where his son was born last month charged him nearly $40 for skin-to-skin contact after his son was born via cesarean section.
Ryan Grassley's wife, Lidia Grassley, gave birth to their second child, Samuel, on Sept. 4 at Utah Valley Hospital in Provo. A few weeks later, they received an itemized bill for $13,280.49, which they say included a $39.35 charge for "skin to skin after C-sec."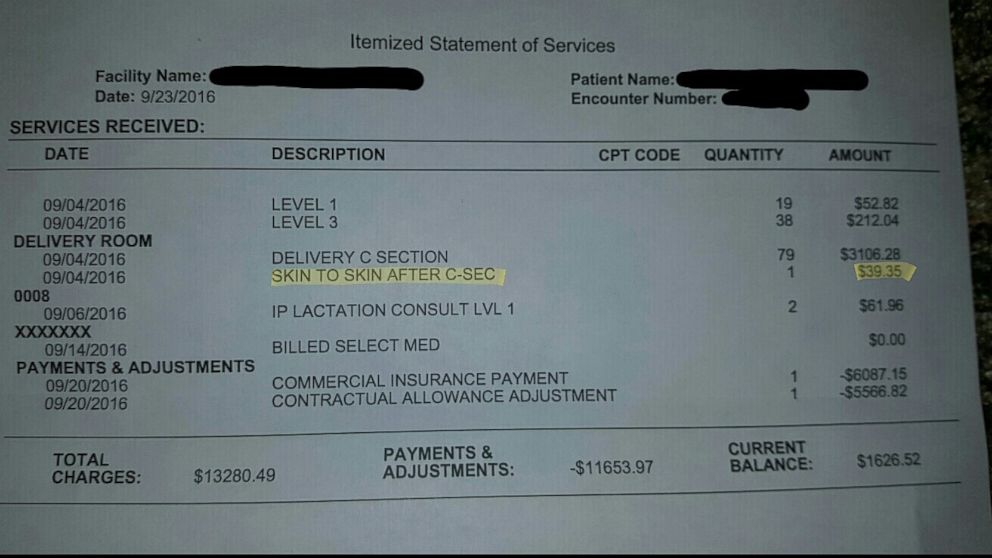 "We got the bill in the mail, and I just thought that was funny," said Ryan Grassley, 37, who posted the bill on Reddit, where it received thousands of comments. "It was funny to see it on the bill as an itemized charge."
He told ABC News that when his wife entered the hospital for her planned cesarean, hospital staffers asked if he would like to have skin-to-skin contact after the baby was born, and he said yes, "of course."
It was only after he received the bill, he said, that said he realized there was a charge for holding his son.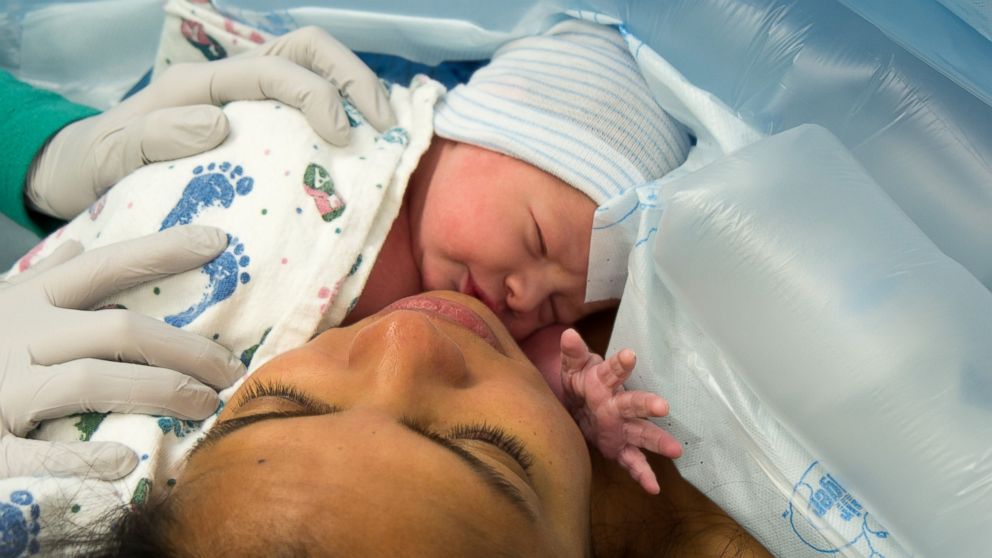 The hospital said it could not comment on the Grassleys' bill, citing privacy laws. In a statement provided today to ABC News, the hospital explained that the charge covers an extra caregiver who has to be in the operating room and that it is "actively evaluating how better to define the service."
"There is never a charge for a patient to hold their baby. We do everything possible to allow all mothers skin-to-skin contact with their newborns immediately after delivery. Only in the case of a C-section birth is an additional nurse brought into the operating room. This is to ensure both mom and baby remain safe, as the mother has been medicated for the procedure," the statement read. "There is an additional charge associated with bringing an extra caregiver into the OR. The charge is not for holding the baby but for the additional caregiver needed to maintain the highest levels of patient safety. Charges associated with facilitating skin-to-skin contact after birth are a function of nursing time. Nursing time required to facilitate safe skin-to-skin contact in cases where a C-section takes place varies from case to case."
Grassley said he has already paid the fee and has no plans to contest it. He said his family received "excellent" care at Utah Valley Hospital and he just found humor in seeing the itemized charge.
The new dad even jokingly created a GoFundMe account to cover the $39.35 charge. He later apologized to the hospital for all the attention his post received.
"I sent an email to the hospital, and the subject line said, 'I think I may have ruined your day,'" Grassley said, adding that he was surprised by the reaction. "I just got a chuckle out of it, and it got out of hand."
He said his post was not motivated by anger but now that it has gone viral, he hopes it might spark some positive conversations.
"I never intended for this to be a witch hunt," he said. "But if this opens up a dialogue about hospital bills and how they're confusing and surprising, then that's a good thing."