— -- Brandi Hicks said she learned selflessness and the spirit of giving from her adoptive parents starting from when she was 6 months old and they took her in.
Thirty years later, she's giving back by donating her kidney to the man she knows only as "dad."
Even though the two aren't biologically related, Hicks' kidney was a match for her father, Larry Hicks, 71. And she didn't hesitate to go under the knife for him.
"This is how they raised us," Hicks, 30, said of her adoptive parents. Her late brother died in 2004. "We believe that you treat others how you want to be treated."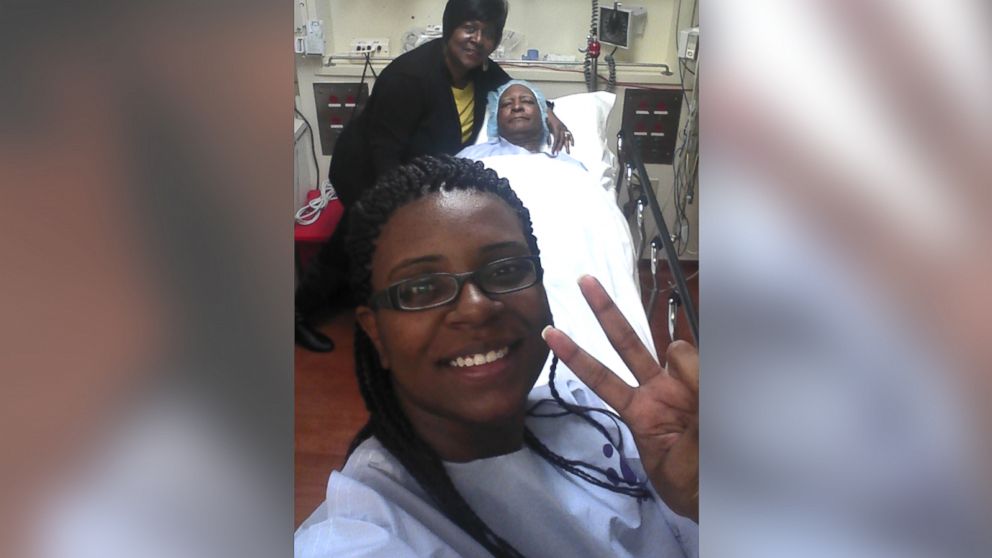 Hicks said she offered to give her father a kidney five years ago because he was on dialysis, but he said he wouldn't let her because she'd just had a little boy. Last summer, he asked her if she was still willing to do it, and she didn't hesitate to say yes, she recalled. They underwent their respective surgeries on Tuesday, and when Hicks visited her father today, she said he looked completely different.
"He had the biggest smile came on his face," Hicks said. "He looks at least 20 to 30 times better."
Not only do kidneys from living donors last longer than those from deceased donors, but transplants are "life-changing" to people who have been on dialysis, said Dr. David Shaffer, chief of kidney and pancreas transplantation and Vanderbilt University Medical Center, where the surgeries took place.
And the sooner someone can get off dialysis, the better their prognosis, he said.
Kidney transplants from people who aren't related aren't perfect matches, but they work as long as their blood types match, Shaffer said.
Of the 24,383 kidney transplants that took place in 2014, 4,777 came from living donors, according to data from the Organ Procurement and Transplantation Network, the organization under contract with the federal government to allocate organs and manage transplant waiting lists.