'Women's Running' Magazine Hailed for Plus-Size Cover Girl
Erica Schenk met the magazine's criteria of being a runner herself.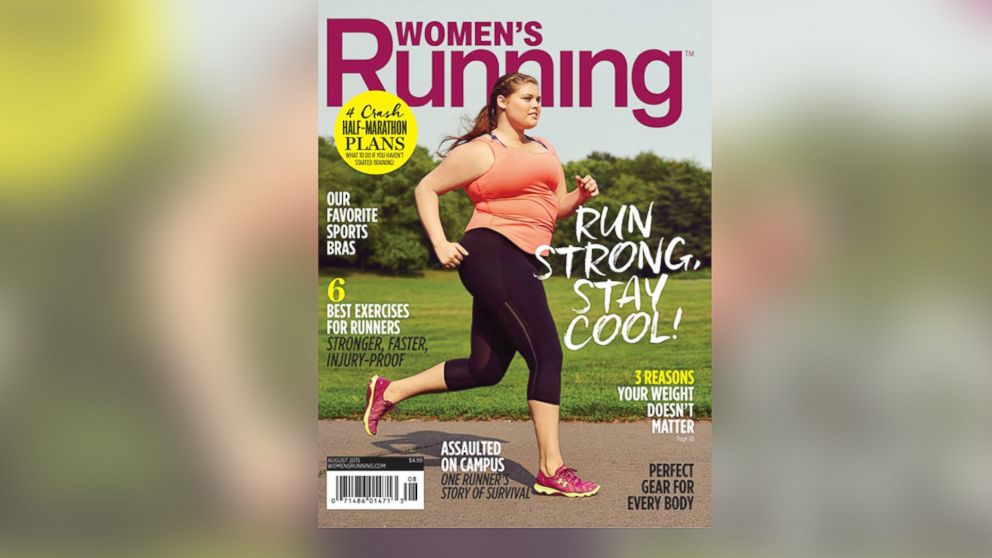 — -- The Internet has given a big high-five to Women's Running magazine for featuring a plus-size model on the cover of its August 2015 issue.
The model, New York City-based Erica Schenk, was supposed just to be part of a feature story on brands like Old Navy and Athleta focusing on plus-size athletic lines. Instead, the magazine was so pleased with 18-year-old Schenk that they chose her for the cover.
"She is great and we thought it'd be a really positive thing," Women's Running editor-in-chief Jessica Sebor told ABC News.
Schenk, represented by Wilhelmina Models, already fit the magazine's one criterion for cover models by being an "authentic" runner.
"I started as a kid running during volleyball," Schenk explains in the magazine's online Q&A. "It allows me to clear my head and think."
The August issue will be on newsstands next Tuesday, but some of the magazine's subscribers are celebrating what has already arrived in their mailboxes.
"It has been kind of emotional," Sebor said of the response. "We're glad our readers can connect because it's a rare experience to be able to connect with the model on the cover of a magazine, unfortunately."
But Sebor says the staff of the 50,000-circulation magazine is a little taken aback by the response, for a different reason other than just being pleased by it.
"It's kind of crazy that it's been such a big deal because we know from being in the running community that runners are all shapes and sizes," she said. "So it's surprising and shocking to us that it's surprising and shocking to others."
Schenk's cover shoot took place in Brooklyn's Prospect Park and was photographed by James Farrell.
"Women of all sizes deserve to be praised for good health and have a presence in the media," Schenk told the magazine. "Some women believe that since they have curves they can't run or shouldn't run."
"Running is for everybody, anytime," she said.