How New Yorkers Are (Irrationally) Freaking Out About Ebola
Panic over bowling alley, Uber, subway and more.
October 24, 2014, 1:38 PM
— -- New Yorkers are on edge after learning the city's first Ebola patient rode the subway, took an Uber and went bowling in Brooklyn before he was diagnosed.
Yeah, so never doing those things again, right?
Health officials insist New Yorkers don't need to worry. Three people who were in contact with the patient, Dr. Craig Allen Spencer, are under quarantine, and Spencer is in isolation at a New York City hospital.
But the news still scared some city-dwellers, especially in Brooklyn, where Spencer visited The Gutter bowling alley this week.
Simge Akbulet, who lives a couple of blocks away from the bowling alley in Williamsburg, said he's not too concerned about catching the deadly disease, but probably won't be bowling any time soon.
"I feel like this place is a hot spot, because he was just here hours before he got really sick," he said. "And he was touching the bowling ball and someone else touched the bowling ball."
"We need to know all these little details," Akbulet added. "OK, nothing is going to happen -- fine. But if there is a one-thousandth chance, do you want to be that thousandth person?"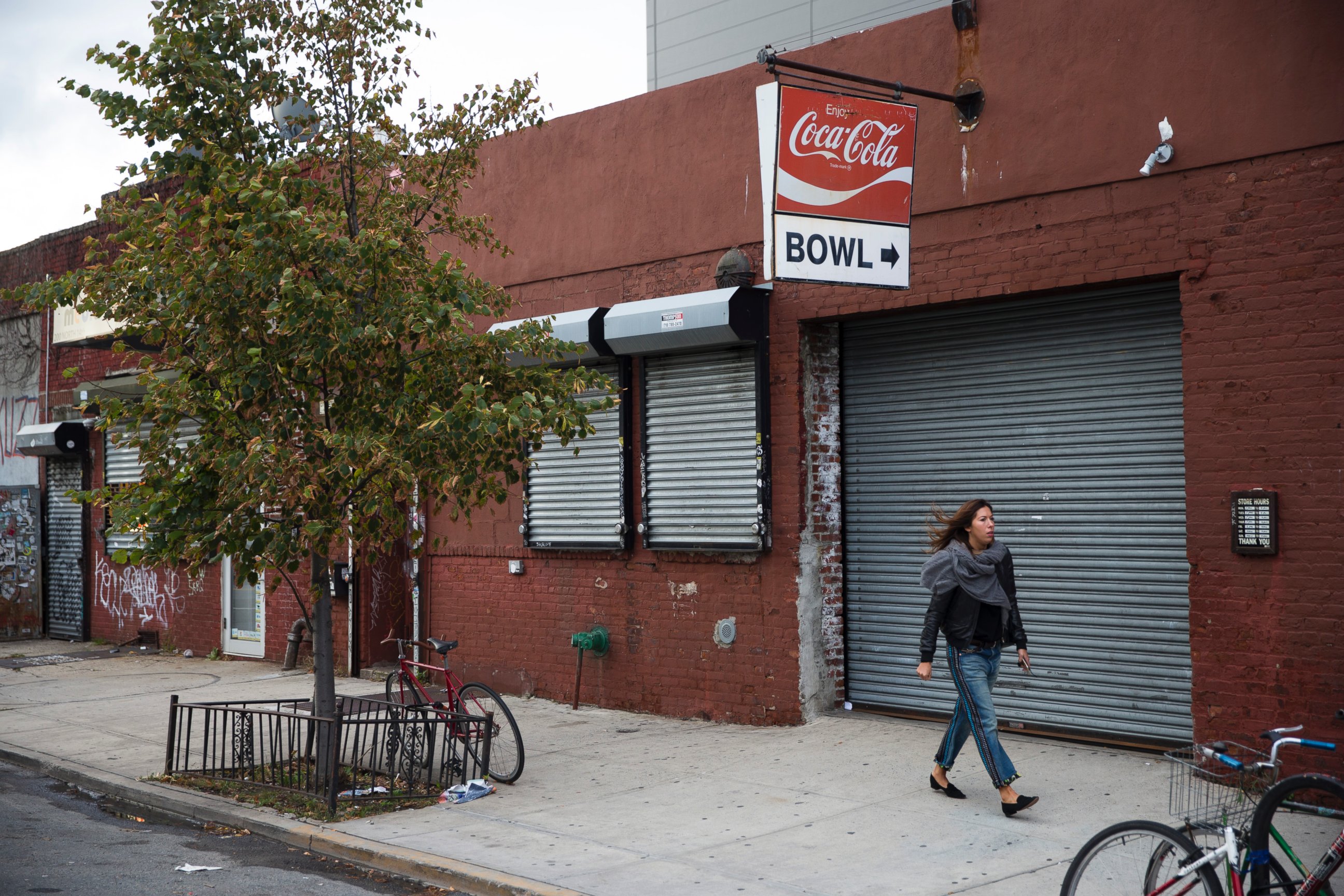 The Gutter said it is working with the NYC Health Department and that its customers and staff were at no risk, but the bowling alley closed Thursday night.
Owner Todd Powers is bringing in a cleaning crew and reopening today.
One Brooklynite, Harlin Muir, told ABC News he was at The Gutter on Wednesday, the same night as Spencer, but said he isn't too worried:
Some New Yorkers displayed the city's flare for the dramatic – or overacting - after news that Spencer took three separate subway lines before he was diagnosed:
In an effort to convince New Yorkers that the subways are safe, Mayor Bill de Blasio took the subway today.
Spencer also took an Uber on Wednesday. The company said it has been in contact with the health department and the Centers for Disease Control and Prevention, and that neither the driver or passengers who rode in the car after Spencer are at risk.
The patient also went to The Meatball Shop restaurant and the High Line park before he was diagnosed with Ebola, officials said.