To call Ukraine home is to embody the love of food and sharing it with others -- a tradition the country has historically embodied in the role it plays in feeding the world.
The fertile soil in the region, known as the "breadbasket of the world" due to its abundance in grains like wheat, barley, corn, soybeans -- and other food including sunflower oil and poultry -- had ensured in decades past that Ukraine would remain one of the top food producers and exporters in the world. An estimated 70% of land in Ukraine is used for farmland.
The Russian invasion one year ago may change all of that.
Ukraine's role as the breadbasket of the world is in jeopardy as war rages on, tearing apart the country's agricultural lands and leaving behind dangerous obstacles, further hindering the cleanup and rebuilding that must take place in order to restore the fields.
The war is exacerbating an already delicate food system that could have consequences for decades to come, experts told ABC News.
Here is how the war in Ukraine has complicated issues of food security around the globe:
Food prices have stabilized, but global food supplies are at risk, experts say
Within about a week of Russia crossing into eastern Ukraine in the dawn of Feb. 24, 2022, prices for grains like soybeans and some vegetable oils spiked about 50% to 60%, Joseph Glauber, a senior research fellow at the International Food Policy Research Institute, told ABC News.
Experts on global food systems almost immediately began warning of the repercussions the war could have on food shortages and the subsequent malnutrition that vulnerable populations in places like the Horn of Africa and Yemen could face.
"Maybe people don't even know about Ukraine there, but they feel that they cannot afford to buy food anymore," Anna Voloshyna, a Ukranian chef who now resides in San Francisco and has worked with the World Food Programme to bring light to the issue, told ABC News.
Those prices have since stabilized to pre-war levels by the end of summer, as surplus goods from the rest of the world made up for the difference in what Ukraine was no longer able to export, Glauber said. The Food Price Index, a measure of the monthly change in international prices of a basket of food commodities released by the United Nation's Food and Agriculture Organization, showed a spike in March 2022, but then dropped back down to pre-war levels several months later.
The global food supply "dodged a bullet" after places like the U.S., Canada, European Union and other big exporting regions saw "fairly decent" crop production, Glauber said. There was concern that Russia's output would be affected, but Russia ended up exporting much more wheat than anticipated, he added. Australia also saw a "record" wheat crop, Glauber said.
The implementation of the Black Sea Grain Initiative, an agreement between Russia and Ukraine made with Turkey and the United Nations to ensure the safe transportation of grain and foodstuffs out of Ukraine, has been "critical" in keeping food prices stable since it went into effect in July, James Elder, UNICEF spokesperson in Ukraine, told ABC News.
However, Voloshyna, who uses sunflower oil almost exclusively in her cooking, said she can no longer find the staple at reasonable prices.
She said that she used to turn the bottle over and see, "Made in Ukraine." Ever since the war started, those bottles of sunflower oil now mostly come from Mexico, she said.
Food prices have not returned to pre-pandemic levels
While food prices have returned to pre-war levels, they have not returned to pre-pandemic levels, when prices were "considerably lower," Glauber said.
The Food Price Index declined during the early phase of the COVID-19 pandemic, which reflected uncertainties faced by commodity markets, according to the U.N.'s Food and Agriculture Organization's 2022 World Food and Agriculture Report. However, between May 2020 and March 2022, the index surged to its highest-ever value at 159.7 points.
However, Glauber pointed out that only about 25% of the food prices at the grocery store are directly attributable to the underlying commodity price, meaning that if the price of corn goes up, then so will the cost of feeding the chickens and pigs that are later slaughtered for meat or the cows that produce milk that is later sent to the grocery store.
The surge was sparked more by the pandemic's effect on the supply chains before rising in conjunction with the rebound in activity and demand experienced in 2021, according to the report. The disruption to exports of cereals and vegetable oils from war in Ukraine finished off the spike in 2022, according to the report.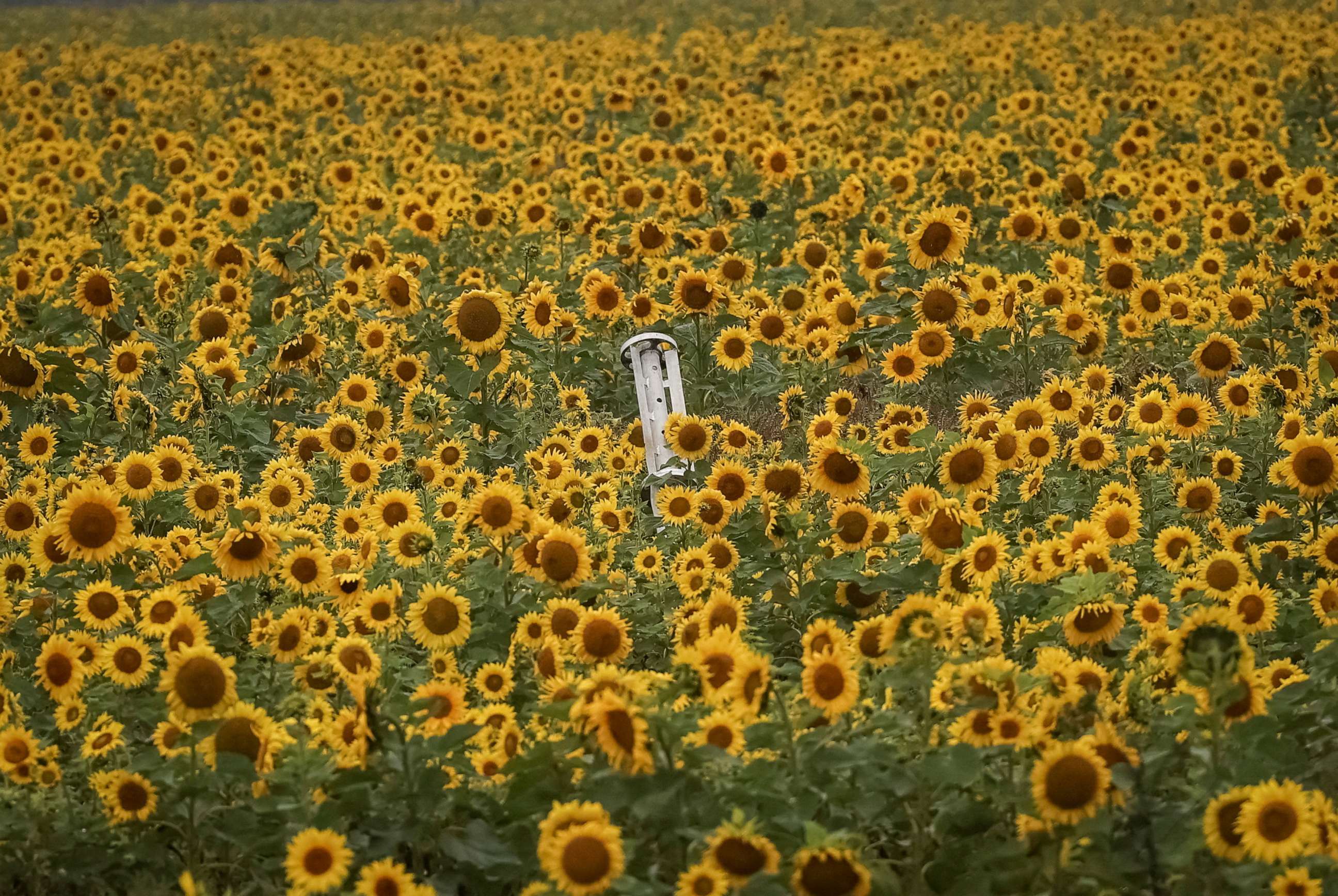 In January 2023, the Food Price Index stood at 135.6. In 2020, before the spike began, the Food Price Index was 98.1, according to the U.N.
Inflation is also to blame. December 2021 and January 2022 saw some of the highest meat prices ever recorded, which was driving the food inflation at 5% to 6%, "really high levels" compared to the typical 2% to 3% increases in food inflation, Glauber said.
"We've had very few times when we've seen food inflation much higher than that," he said.
The fact that the dollar has remained strong means that Americans have not felt the full scale of food price increases around the world, Glauber said.
But that could change. There is not a lot of crops in reserve, leaving the world food supply without a cushion,
"We're in a phase of the market where, at least for the time being, it's too early to say that we're out of the woods," he said.
The war adds complicated dimensions on energy and fertilizer prices, goods that Russia is a large exporter of, is also indirectly affected food prices, Glauber said.
Continued disasters will have large-scale affect on human health
Russia's invasion of Ukraine shows no signs of stopping, which will affect the ability for millions around the world to obtain proper nutrition, experts say.
The rise in food prices -- as well as increases in fuel costs -- have plunged millions of more vulnerable families into food insecurity, Elder from UNICEF, told ABC News.
"Normally, that means someone in the family is missing out on on meals," Elder said.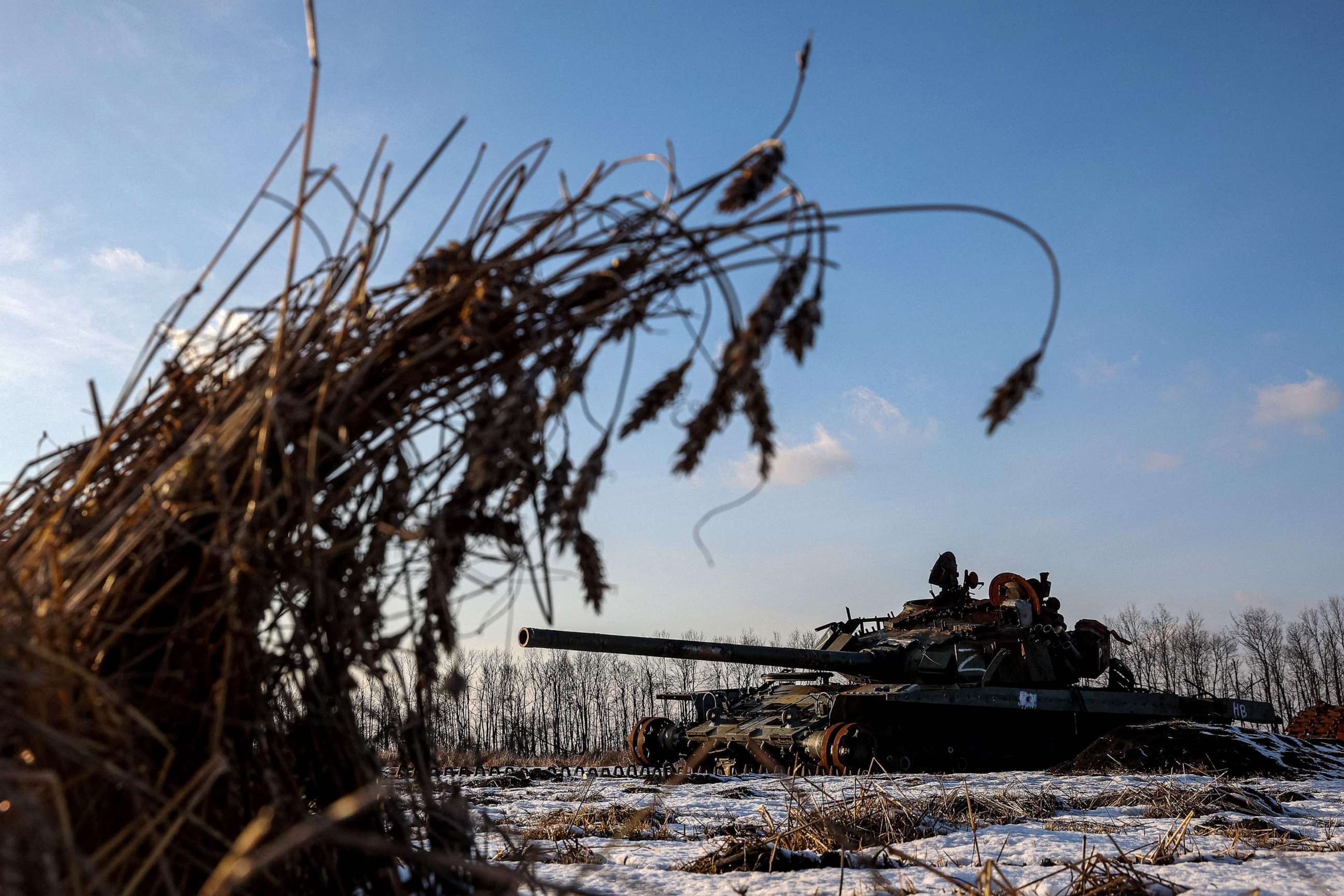 The price of nutritious foods -- think foods that contain a lot of vitamins, minerals and micronutrients such as fruits and vegetables, eggs and fish -- have increased the most, Saskia Osendarp, executive director of the Micronutrient Forum and co-coordinator of Standing Together for Nutrition, a consortium of nutrition, economics, food and health experts.
Acute malnutrition is life-threatening, as lacking these foods diminishes children's ability to grow and develop and adults' ability to function optimally, Osendarp said.
The International Food Policy Research Institute estimates that a 5% increase in food prices will lead to 9% children who suffer from wasting, a form of acute malnutrition.

Just over 13 million children suffer from what we call severe wasting, Elder said.
"With a worsening climate, we'll keep hurting these children who really don't have a carbon footprint, and we're going to keep seeing that number increasing," Elder said.
The world is on its way to a "raging food catastrophe," U.N. Secretary-General António Guterres told world leaders at the G20 Summit in Bali, Indonesia, in November.
The global food supply is in a "tight market" in the coming year, especially as the war continues, Glauber said. Plantings in Ukraine are down 35% to 40%, meaning that one of the major exporters in the world is going to produce far less again this year, he said.
"That means that if the world wants to keep prices moderate, it's going to have to find that production from somewhere," he said, adding that there is very little margin for poor crop elsewhere.
Climate change could also soon affect other major food producers around the world, Osendarp said. There is continued drought in the Horn of Africa, and flooding rains have been ruining crops in South Asia, Osendarp added.
"All of these crises combined have led to these high food prices," Osendarp said.
Cleanup from the war will take years
Much of the agricultural land in Ukraine has been destroyed or contaminated, Osendarp said.
"It will take us 10 years to remove all the dangerous bombs and mines and the stuff that our friendly neighbor left us," Voloshyna, whose family has a farm in southern Ukraine, said. "Most of those minds are in the fields, so people cannot go and harvest crops. And they cannot plant new crops."
The country's agriculture sector lost $4.3 billion as a result of the war, according to the Kyiv School of Economics.
Even if the war ended tomorrow, it could take up to a decade or more for much of the agricultural land to be restored, Osendarp said. In addition, many farmers have fled the country, she added.
"The long-term impact on production has been devastating," Glauber said.
Ukraine is in desperate need for money to clear the fields and buy new farming equipment, Voloshyna said.
"The only way to provide that security for farmers is to win the war," she said.
The economic fallout in the future could be swift as well, Osendarp said. The World Bank is warning countries, especially poorer countries, could soon face debilitating debt after absorbing the increase in food prices to protect their citizens.
"Moving forward, the situation still looks rather grim," Osendarp said.
ABC News' Max Zahn contributed to this report.