Paris Attacks: 129 Dead And Hundreds Injured
French President Hollande has called the attacks an "act of war."
November 14, 2015, 9:21 PM
— -- French officials said today that the devastating six-part attack in Paris on Friday left 129 people dead, including a U.S. college student, and more than 300 injured in a rash of violence that shook the city.
Of the 352 injured during the spate of violence, 99 people remain in critical condition. The American who was killed was a 23-year-old student studying abroad, California State University Long Beach said in a statement.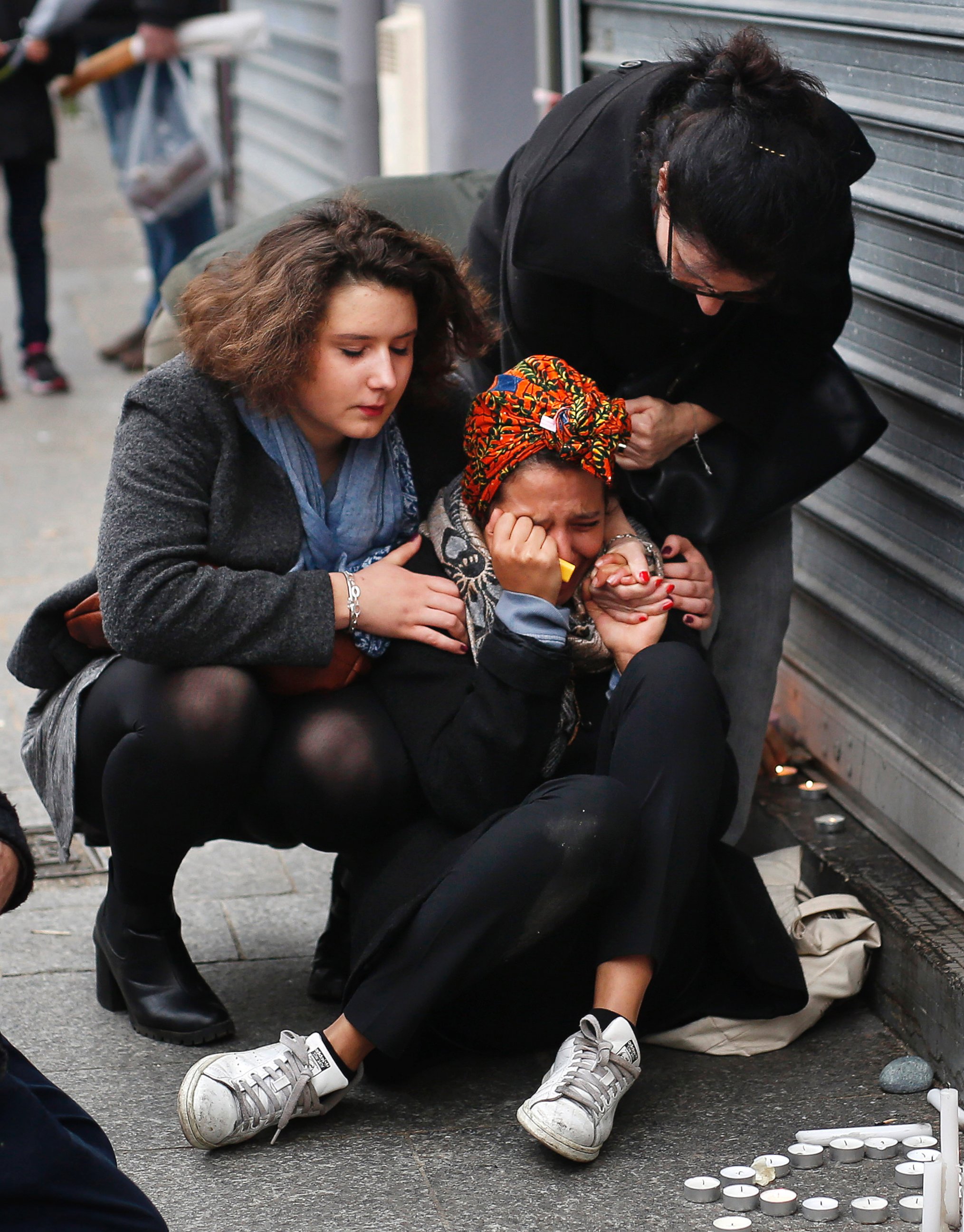 The attackers wore identical suicide vests as they fanned out across the city Friday night - targeting the national soccer stadium, a concert hall and bars and restaurants, Paris prosecutor François Molins said.
Molins said seven "terrorists were killed during their criminal actions." Earlier, terrorist organization ISIS claimed responsibility for the attack, and said eight "brothers" took part in the operation, the same number of attackers seen in early local media reports.
A Syrian passport found on the body of one of the attackers belonged to someone who had crossed into the European Union as a refugee, through the Greek island of Leros, in October, a Greek official told ABC News.
In a statement on the Ministry's website, Citizen Protection Minister Nikos Toskas said, "The passport holder had passed from Leros on Oct. 3. where he was identified based on EU rules. ... We do not know if the passport was checked by other countries through which the holder likely passed."
The passport was found at the Stade de France stadium, one of the six attacked sites.
Officials also revealed that one of the gunmen in the massacre at the concert hall was a 30-year old French citizen who had been flagged as a possible terrorist five years ago but never charged with a serious crime.
Police were carrying out operations in Brussels today believed to be linked to the deadly attacks. The federal prosecutor's office there said three arrests were made linked to the attacks.
Secretary of State John Kerry said from Vienna today that "Daesh [ISIS] has claimed responsibility" for the attacks. And while "we are still gathering information," Kerry said, "we have seen nothing that leads us to a different conclusion."
Kerry said earlier that "these kinds of attacks are the most vile, horrendous, outrageous, unacceptable acts on the planet."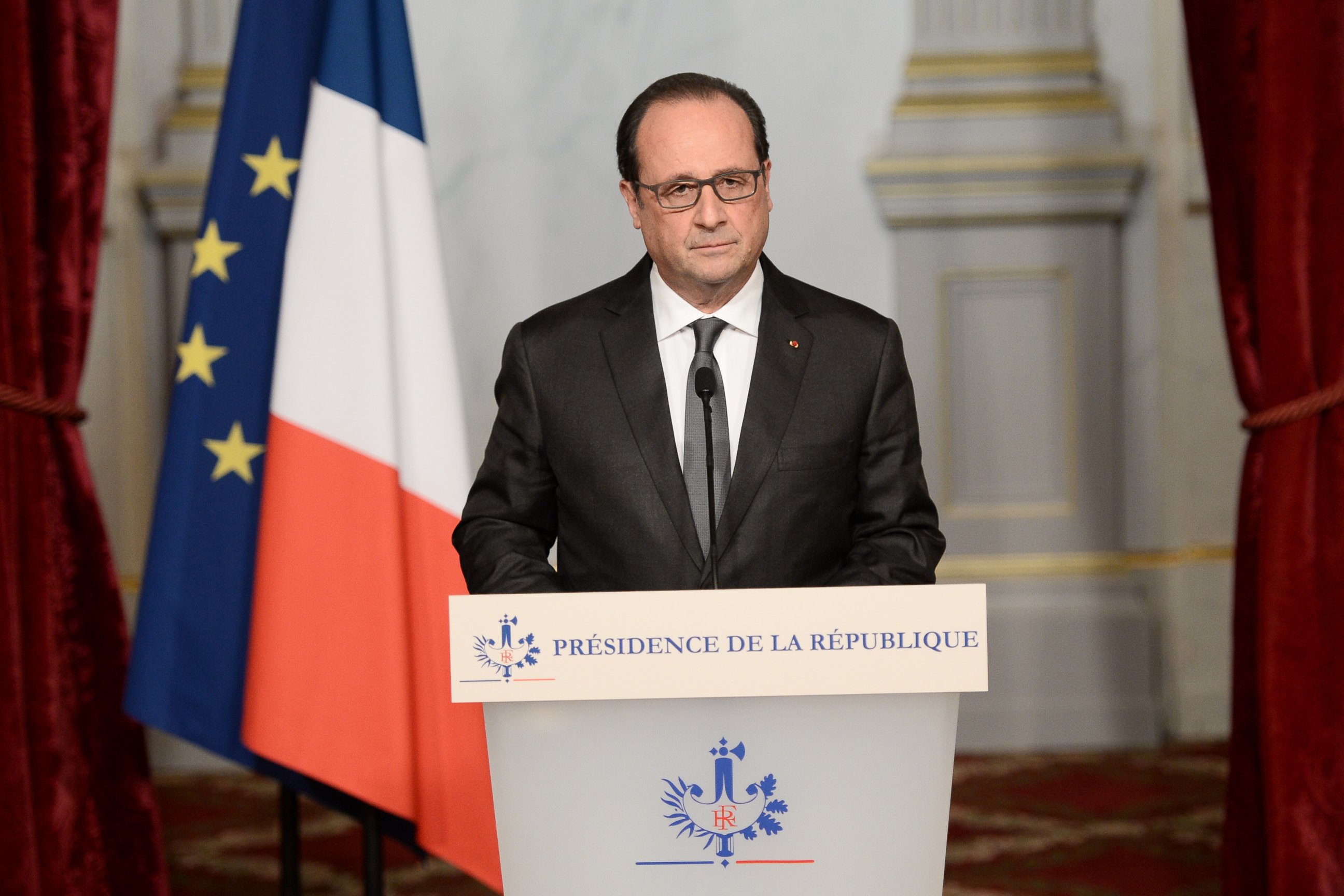 French President François Hollande this morning blamed ISIS for the attacks, which he called "an act of war."
"And when faced with war, the country must take appropriate decisions," Hollande said. "An act committed by a terrorist army, DAESH [ISIS], against what we are, a free country that speaks together with the planet."
Hollande said the attacks were prepared and planned with outside complicity.
"An act of war prepared, planned, from outside, with outside complicity which an investigation will establish," Hollande said. "An act of absolute barbarism. In this painful period, so serious, so decisive for our country, I appeal for unity, for togetherness, for cool-headedness, and I will address Parliament in a joint session at Versailles on Monday."
British Prime Minister David Cameron said today that the terror threat level in the United Kingdom would remain at "severe," which is the second-highest level, according to the Associated Press.
German Chancellor Angela Merkel said, "This attack on freedom was aimed not just at Paris, it targeted and it hits all of us. That is why we must all respond together."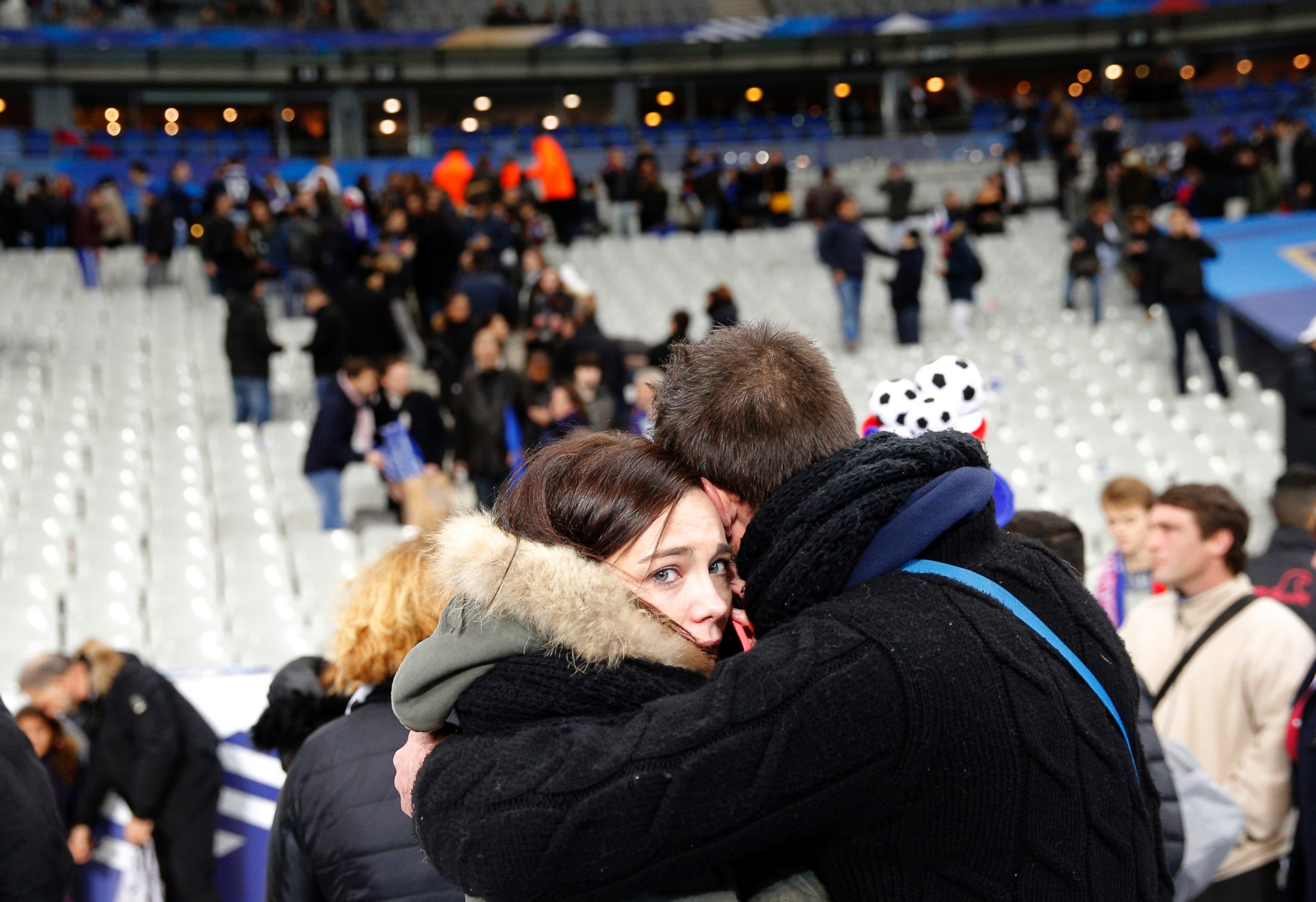 In the wake of the attacks, Hollande has declared three days of national mourning and the French flag is flying at half-mast on top of the Elysee palace.
Security was also tightened around the country. France's interior minister has given individual prefects – the administrative heads of districts across the country – the power to introduce curfews.
The management of the Eiffel Tower has decided to close the attraction indefinitely, AFP reported.
All public buildings in Paris, including schools, museums, libraries and town halls, were closed indefinitely starting Saturday. An additional 1,500 soldiers were mobilized to guard Paris's parliament buildings, religious sites and tourist attractions. Police said public demonstrations are banned in the Paris area until Thursday.
The U.S. Embassy in France has updated its security message for U.S. citizens in Paris from last night's "shelter in place" warning, now asking U.S. citizens to "maintain a high level of vigilance."
The Associated Press contributed to this report.
Get real-time updates as this story unfolds. To start, just "star" this story in ABC News' phone app. Download ABC News for iPhone here or ABC News for Android here.