— -- An explosion on a ferry in Mexico has left a number of people injured, according to local officials in the Mexican state of Quintana Roo.
There were 25 people injured in the explosion, the director of Civil Protection for Playa del Carmen told ABC News. Among the injured were five foreigners: two Americans and three Canadians, the director also said. There were no fatalities.
The explosion took place when passengers were disembarking from the ferry, according to the municipality of Solidaridad, which includes Playa del Carmen.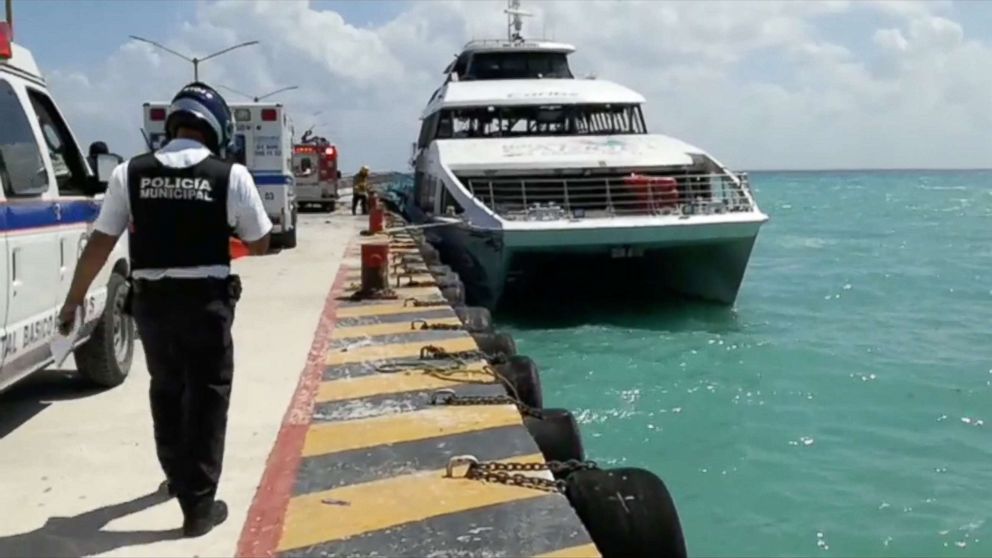 "The priority is people. The report they are giving us is that there are people injured by shrapnel with small cuts, fortunately nothing serious, no life is in danger, they have to make the necessary protocols of medical care for what they have been transferred," the municipality said in a press release.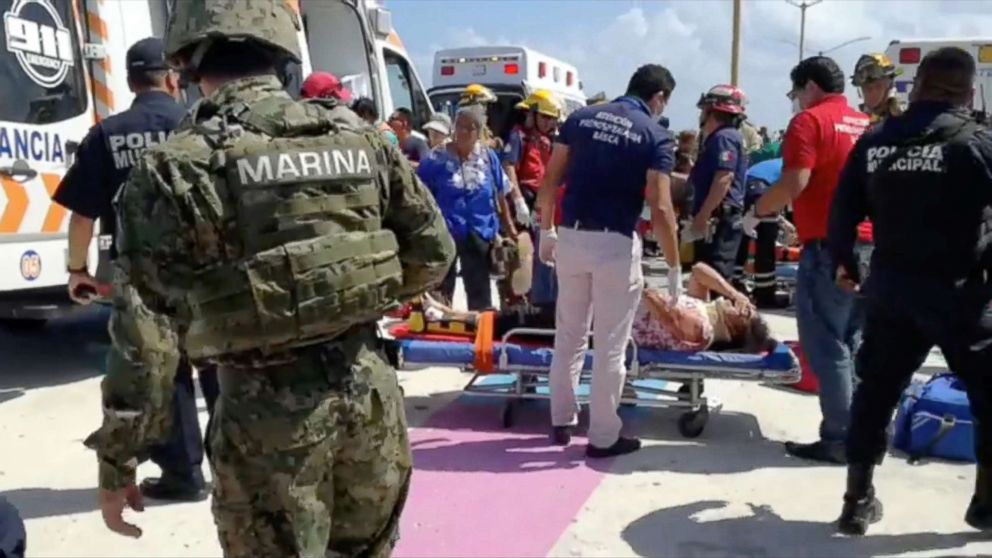 A preliminary indication for the cause of the explosion was "mechanical failure," according to Quintana Roo officials.
Rebecca Lahlum, from Valley City, North Dakota, was about to board a different ferry destined for Cozumel with her husband and two sons when the other boat nearby blew up.
Lahlum's husband and 12-year-old son escaped unscathed, while she and her 14-year-old son suffered minor injuries and taken to a hospital, after which she talked to ABC News.
"No one knew quite what to expect," she said. "As a mom, my first priority was to make sure my kid was OK, but after that we were able to help others that had more serious injuries."
John, her son who also was treated at the hospital, said it was unclear initially what caused the explosion.
"It was just a really loud bang, so I just got down because we were wondering if there was going to be another one or what was going to happen," he said. "There was glass and other metal pieces throughout, so there was a few scratches and bruises and stitches."
ABC News' Kirit Radia and Briana Montalvo contributed to this report.