6 dead in helicopter crash near Mount Everest
A search helicopter faced "adverse" weather near the crash site, officials said.
Six people, including a Nepalese pilot, were killed in a helicopter crash near Mount Everest on Tuesday, local officials said.
Five tourists -- all Mexican nationals -- were onboard a sightseeing aircraft when it crashed near Lamjura Pass in the Solukhumbu District, the Civil Aviation Authority of Nepal said.
"Locals and the police who reached the crashed site reported all 6 persons including Pilot dead," the authority said in a statement.
The helicopter lost contact with the ground at about 10:13 a.m., moments after it took off from Surke on its way to Kathmandu, officials said.
A search-and-rescue helicopter departed from Kathmandu, but couldn't land at the crash site because of "adverse weather," aviation authorities said.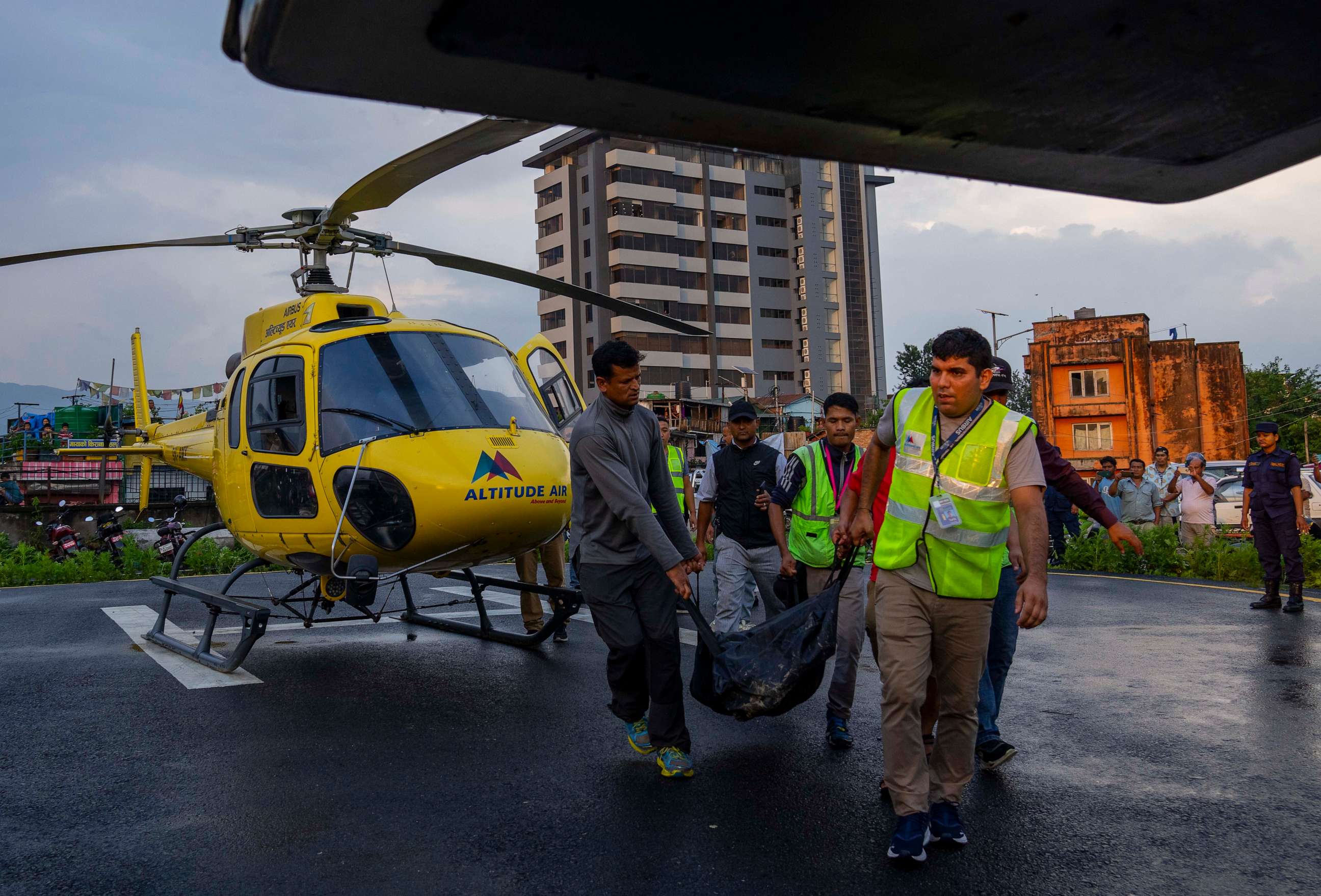 "Efforts are being made to carry the dead bodies by ground transportation to the helicopter landing area and further to Kathmandu," authorities said.
A passenger plane carrying 72 people crashed six months ago in Nepal, marking the country's deadliest crash since 1992, officials said at the time.
ABC News' Joe Simonetti contributed to this story.