Canada marks worst wildfire season on record
Wildfires have burned 19.5 million acres across Canada this year so far.
LONDON -- Canada's wildfire season is now the worst ever recorded as the country has exceeded the largest area ever burned in a year, totaling more than 19.5 million acres so far.
There are at least 500 active fires burning around the country, 257 of which are classified as "out of control", according to Canada Interagency Forest Fire Centre (CIFFC).
The scale of the environmental catastrophe is unparalleled in the country's recorded history. In Quebec alone, 3.6 million acres have burnt in the wildfires so far. The average annual area that has burned in the past 10 years is 24,359 acres, meaning that the areas burned just in the last two months are approximately 147 times larger than an average year.
One fire, in the western province of British Columbia, is the largest the province has ever seen. The Donnie Creek fire now covers an area larger than the size of Rhode Island.
Rains have so far failed to provide relief for the ferocious fires as Canadian officials say heavy rains in Quebec have missed areas where wildfires are most active.
According to the report Canadian government, climate change is already affecting the frequency, duration and intensity of extreme weather and climate-related events in Canada.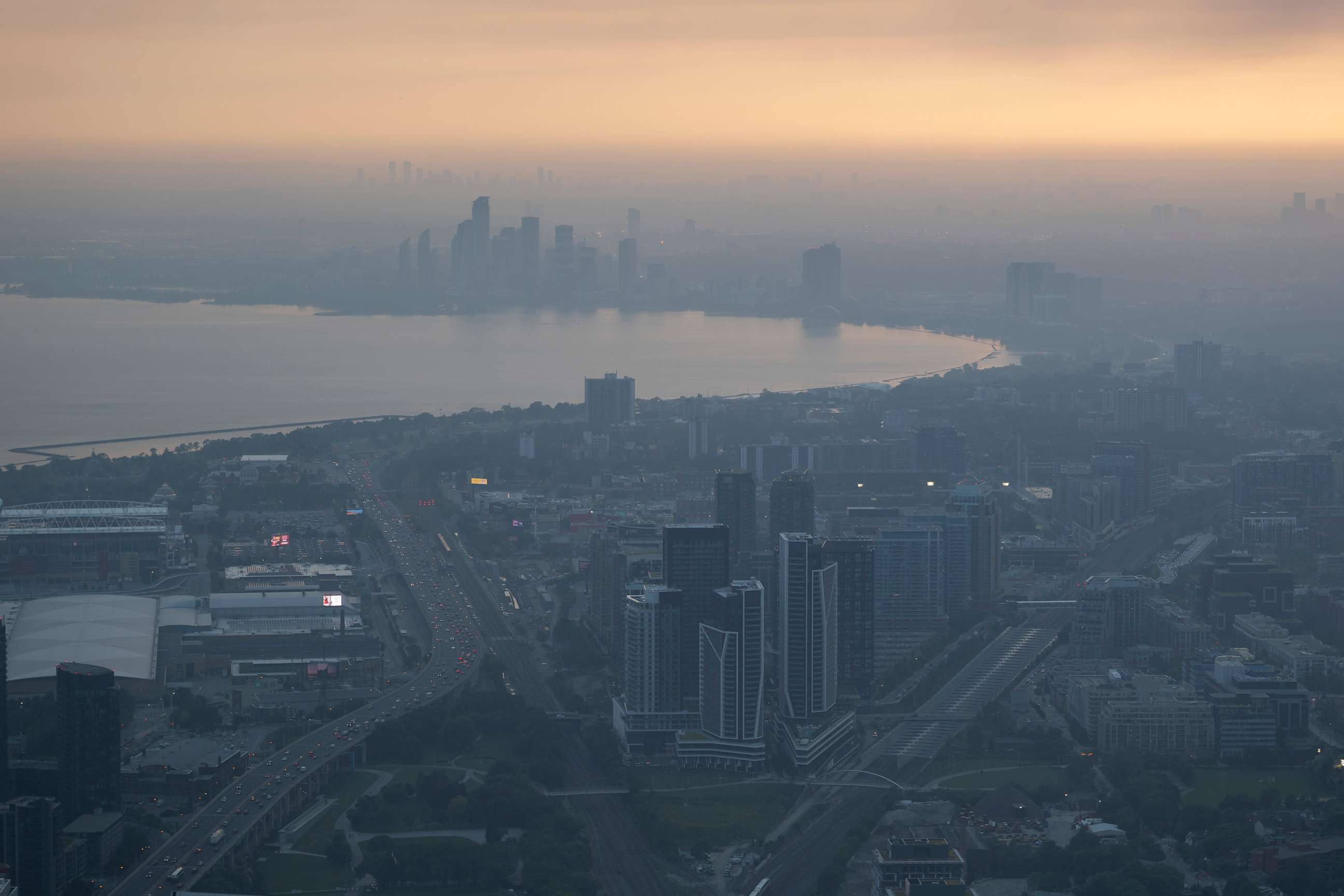 The report adds that June has already brought above-normal temperatures across the northern Prairies in Canada as well as northern Ontario and northern Quebec. Throughout the summer, higher temperatures are expected to persist and experts say the extreme warmth at high latitudes is a clear connection to climate change.
The sheer number and size of the fires is only part of the reason why they have created such a problem for the country, with one key reason being the geographic spread. In a normal year, provinces might be able to help each other by sending resources to badly affected regions, but this year there are fires in nearly every single province which has caused a huge problem when it comes to figuring out the resourcing of fire fighting equipment.
The Canadian army has been mobilized in several provinces as international crews have arrived to help -- most notably South African teams in Alberta and French teams in Quebec. The White House announced earlier this month that over 600 U.S. firefighters and support personnel have been deployed to help fight the fires.
South Korean teams are also expected to arrive in Quebec next week but the geographic scope of the fires still means resources that would usually be able to target one place have to now be spread unevenly.