— -- While Ukraine continues to sink deeper into chaos by the day, Russian President Vladimir Putin has skipped town for a two-day visit to Cairo, Egypt. And with him, he brought a special token of his appreciation for his host, President Abdel Fattah el-Sissi: a Russian-made Kalashnikov.
As the heartwarming picture circulated this morning, social media was quick to note both the symbolism of the gesture, but also how thrilled Sissi appeared.
The Russians have been courting the Egyptians on arms sales aggressively since former President Hosni Mubarak's fall in 2011, and the Egyptians have been eager customers. A preliminary arms deal worth $3.5 billion was reached between the two countries in September, according to the Kremlin, which included MiG-29 fighters and attack helicopters.
Before his arrival, according to the Kremlin, Putin told Egyptian state media, "The volume of bilateral trade has increased significantly over the past years: in 2014, it has increased by almost half compared to the previous year and amounted to more than $4.5 billion. Clearly, this trend needs to be strengthened."
He added that Egypt has become one of the most popular vacation destination for Russians and, as the tourism industry at large continues to struggle in Egypt, more than 3 million Russians flocked to Egyptian resorts, nearly 50 percent more than in 2013.
Egypt's government Press Office said President Sissi personally met Putin at the airport Monday night along with his entourage of high-level ministers and officials. It's his first visit to Cairo since 2005, although Sissi was spotted twice last year at the Kremlin.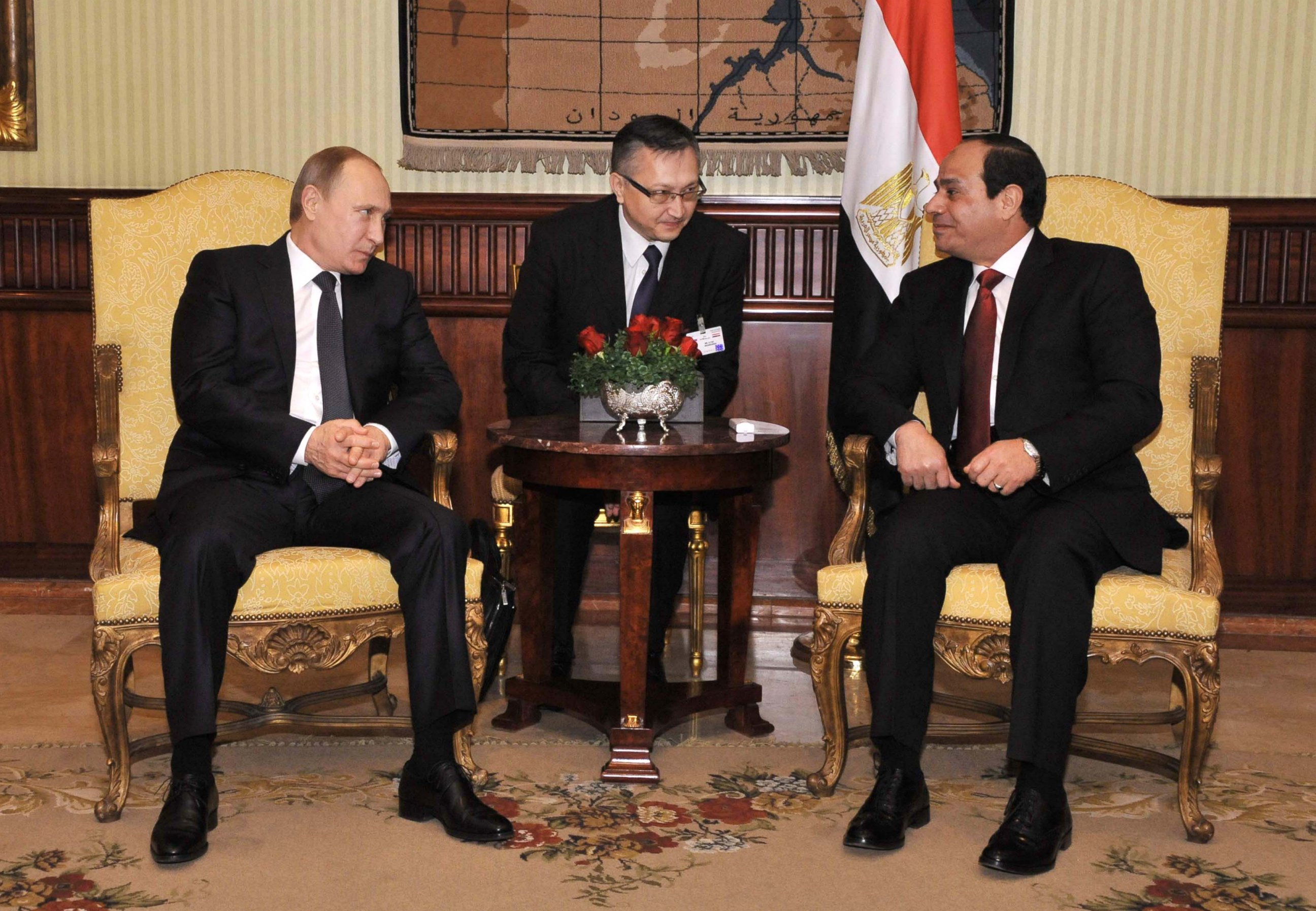 The two had dinner together Monday night and later attended a cultural performance "illustrating Egyptian-Russian relations," according to the government media office.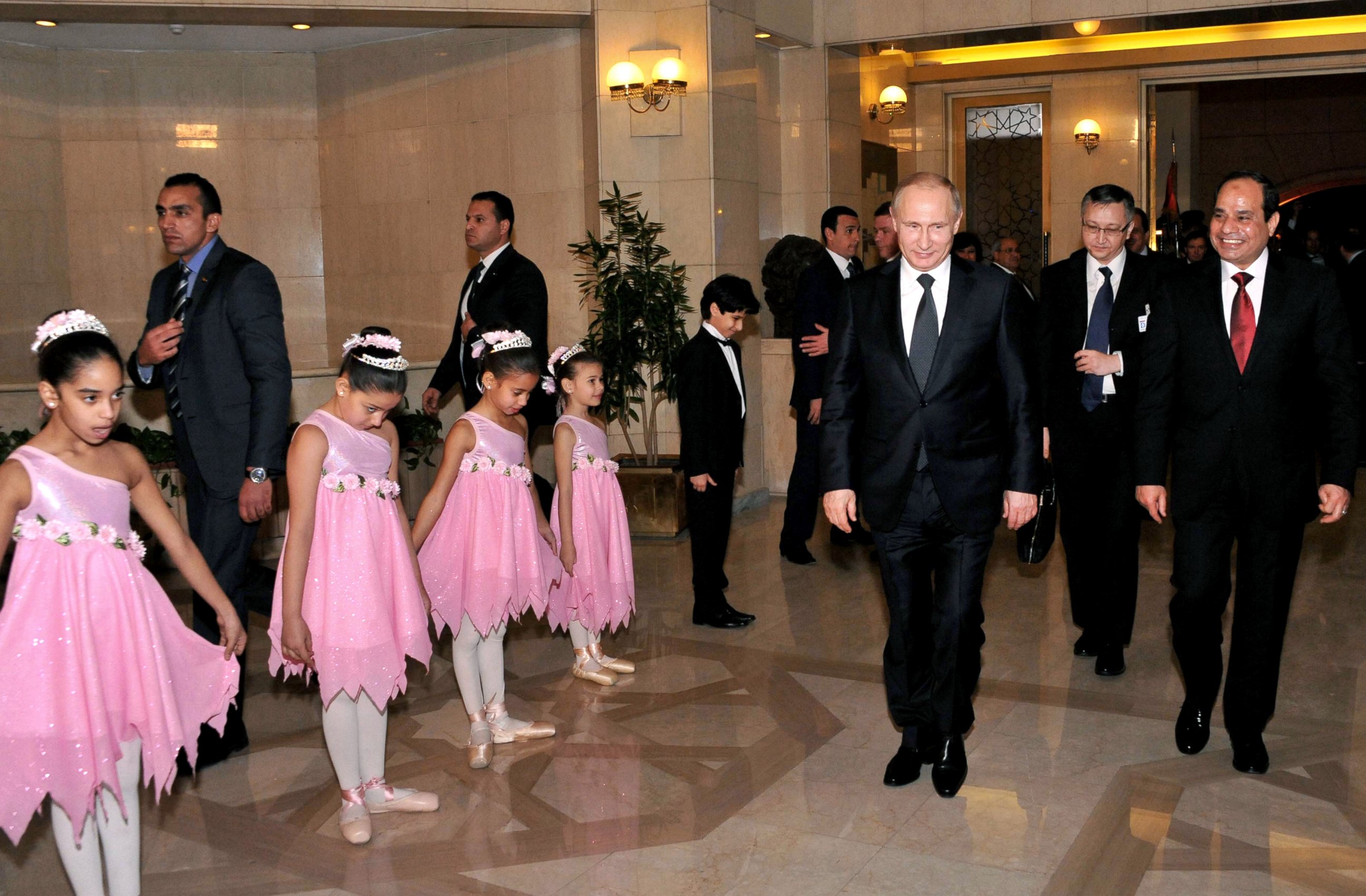 In the same interview with state media, Putin described Egypt as Russia's "old and trusted partner," adding, "We have once again affirmed that Russia and Egypt share the same determination to further expand relations of friendship and equal cooperation."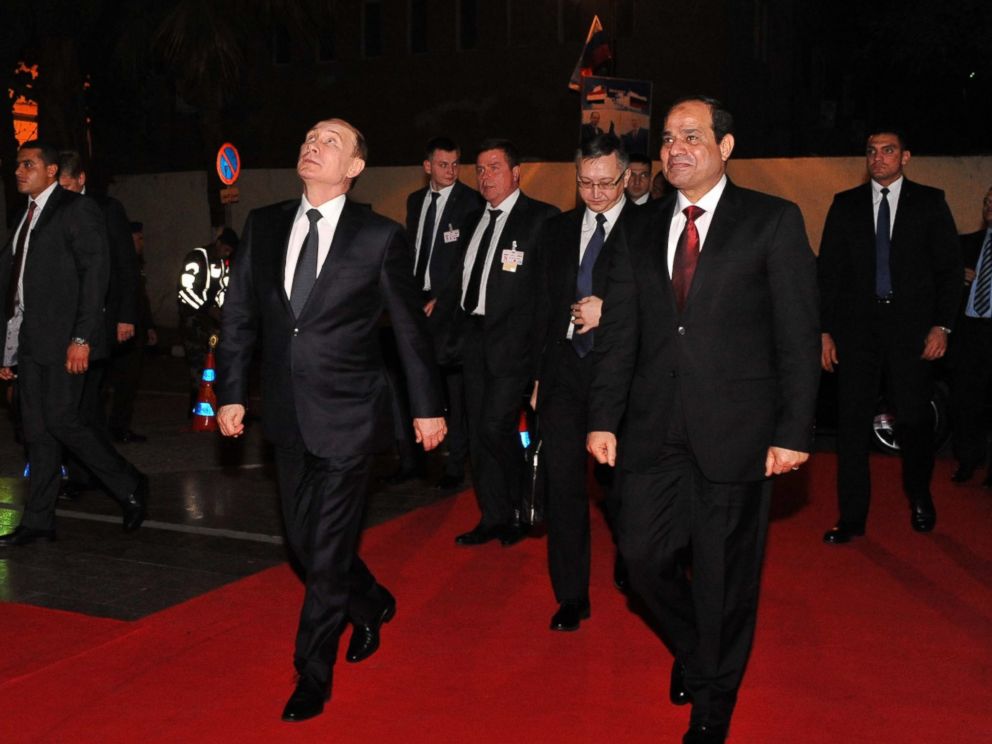 The city has been eagerly awaiting Putin's arrival, and posters of the Russian strongman lined Cairo's streets this week.
Before the official meetings today in which the two leaders are expected to sign "a number of agreements," according to the government press office, Putin was feted on the streets with a huge welcome parade.