The security was extraordinary: tens of thousands of Iraqi soldiers and police, airports and international borders closed, and a widespread ban on driving to prevent car bombs. And it worked. The most widely contested elections ever in Iraq were almost completely free of violence, with just two incidents, and no deaths, reported nationwide.
"We're happy because we were deprived of fair elections in the past," one voter in Baghdad told ABC News. "But now things are much better. We're choosing candidates who really represent us."
At Iraq's provincial elections today, the numbers were mind-boggling: 400 available seats on regional councils, 14,000 eager candidates and millions of voters.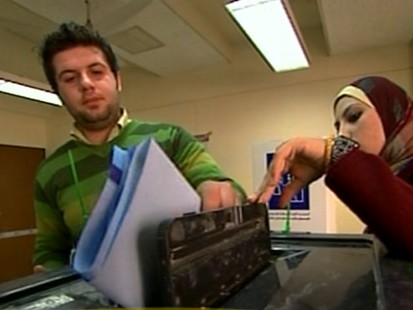 The elections are a major test for Iraq and the United States. Today's successful security effort is a sign of the growing ability of Iraqi security forces, once along for the ride with U.S. forces, now usually in the lead. A peaceful transition of power among Iraq's fractious political parties would demonstrate political progress as well.
Gen. Ray Odierno, commander of U.S. forces in Iraq, told ABC News that both are important pre-conditions for a U.S. withdrawal.
"I would just say we are moving toward what I would call sustainable security and sustainable stability and we are getting closer every day," Odierno said.
Though American forces were on hand during the elections, Iraqis took the lead in the massive election security effort.
The effort allowed candidates such as Makarim Abdul Karim, a florist and mother of three in Baghdad, to go door to door in search of potential supporters -- a personal touch that would have been too dangerous just months earlier.
But Karim, like virtually every other candidate, was up against stiff odds in the Baghdad election. There are more than 2,400 candidates for just 50 seats. On average, that's nearly 50 candidates per seat.
The next test of stability will come when the election results are announced and the losing parties are asked to respect the outcome, Odierno said.
Elementary results will be reported in five days, though final results will take weeks.