— -- Wreckage spotted floating in Indonesian waters today belongs to the missing AirAsia jetliner that crashed into the Java Sea on Sunday with 162 people aboard, according to the airline.
"AirAsia Indonesia regrets to inform that The National Search and Rescue Agency Republic of Indonesia (BASARNAS) today confirmed that the debris found earlier today is indeed from QZ8501, the flight that had lost contact with air traffic control on the morning of 28th December 2014," the airline said in a statement.
Indonesian officials have downgraded the number of bodies they say have been retrieved -- from six to three -- belonging to two women and one man.
PHOTOS: Search for AirAsia Flight 8501
Bambang Soelistyo, the head of Indonesia's National Search and Rescue Agency, said retrieval efforts were slowed by weather conditions and will continue through the night and into Wednesday.
Soelistyo said a shadow in the shape of a plane had also been spotted in the water.
The items were spotted near the site where air traffic control lost contact with the plane. The water is less than 100 feet deep in the area where the objects were found, officials said.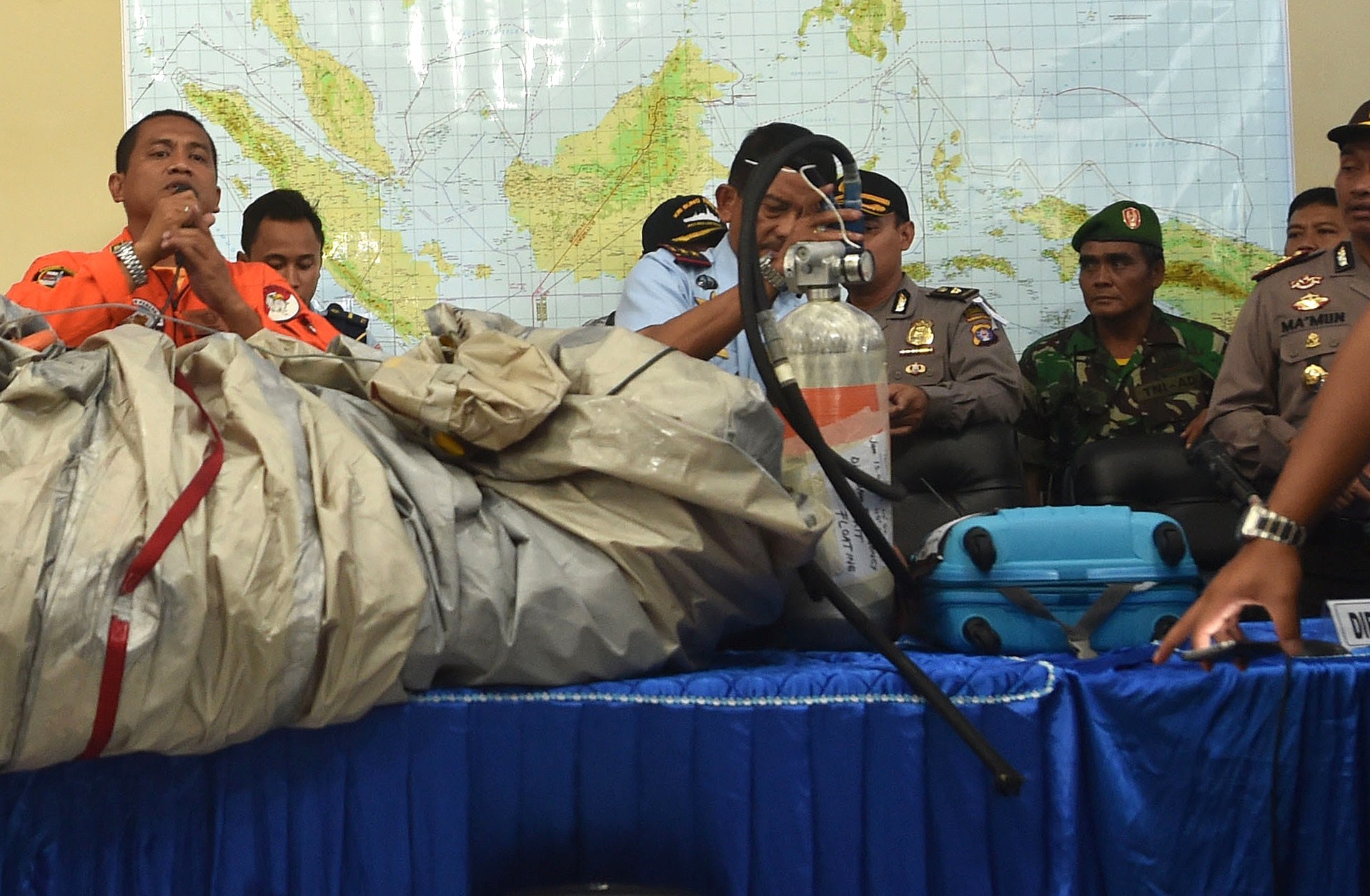 The recovered bodies were not wearing life jackets, officials said.
Relatives of the plane passengers, gathered at Indonesia's Surabaya Airport, cried and wailed upon hearing the news, with one man fainting.
"I put myself in the shoes of the families who have lost loved ones," Soelistyo said.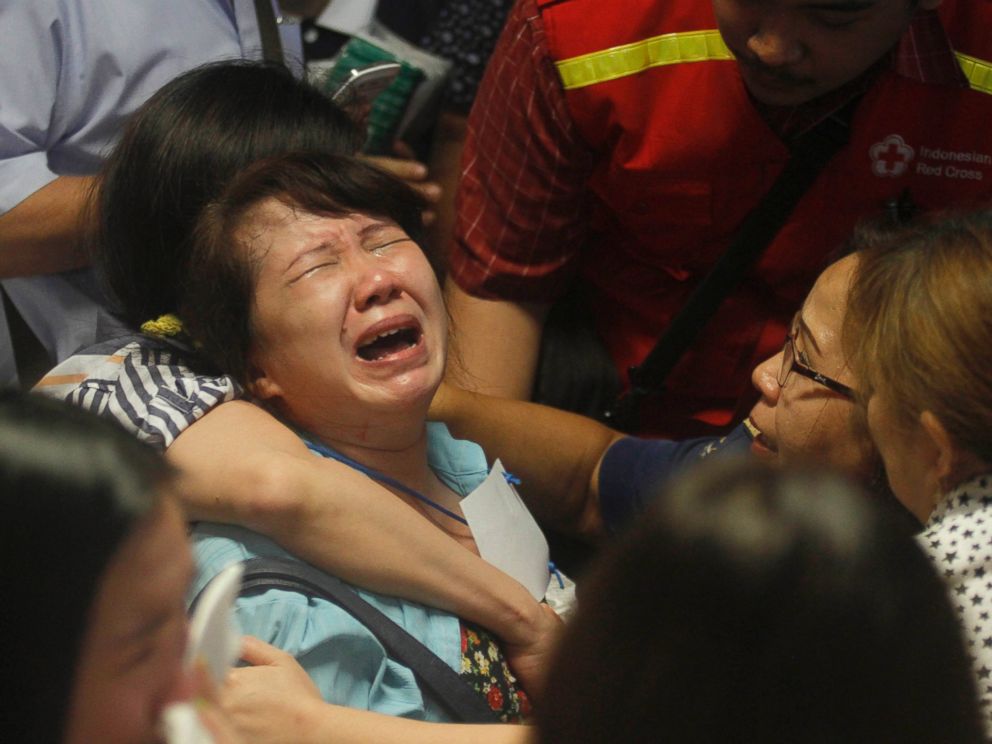 AirAsia CEO Tony Fernandes expressed sorrow, saying, "My heart is filled with sadness for all the families involved in QZ8501. Words cannot express how sorry I am."
Singapore Defense Minister Ng Eng Hen said in a Facebook post that within the past few hours, three of the country's ships "have been asked to proceed towards the area where bodies and debris were found" and that an additional ship will "set sail this evening to join the operation."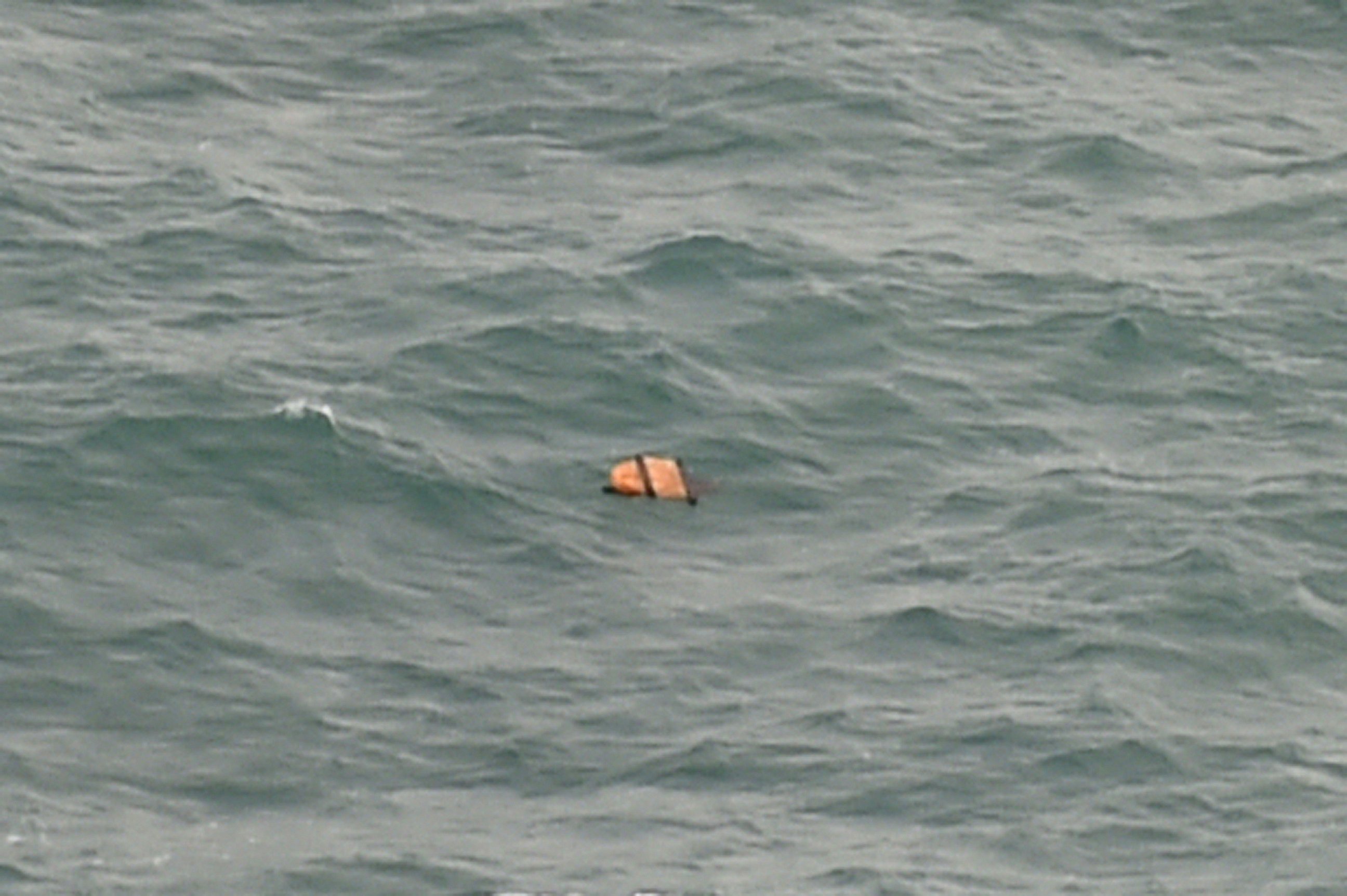 Today's search included 12 helicopter units, 11 fixed-wing units and 32 ship units with assistance from neighboring countries Singapore, Malaysia and Australia.
Flight QZ8501, an Airbus A320-200, lost contact with air traffic control over the Java Sea during a flight to Singapore Sunday morning, shortly after the pilots requested a change of flight plan because of weather.
There were 155 passengers on board, with 137 adults, 17 children and 1 infant. Also on board were 2 pilots, 4 cabin crews and one engineer, according to the airline.
Get real-time updates as this story unfolds. To start, just "star" this story in ABC News' phone app. Download ABC News for iPhone here or ABC News for Android here. To be notified about our live weekend digital reports, tap here.