— -- Al Qaeda's Yemen affiliate Wednesday night showed an American hostage on camera for the first time, who officials say was the objective of a U.S. rescue attempt last week, threatening to kill him in three days if President Obama doesn't "meet our demands."
Luke Somers, a 33-year old photojournalist and interpreter, was abducted under mysterious circumstances in the Yemeni capital Sana'a 14 months ago. He appeared at the end of the new video in glasses and a button-down shirt -- looking more gaunt than in past photos prior to his captivity -- and made a 30-second statement pleading for help.
"I'm looking for any help that can get me out of this situation. I'm certain that my life is in danger. So as I sit here now, I ask if anything can be done, please let it be done. Thank you very much," Somers says, then dips his head.
The three-minute tape begins with senior al Qaeda in the Arabian Peninsula (AQAP) official Nasser bin Ali al-Ansi seated at a desk and holding a sheaf of papers which he slowly reads from. After voicing a host of grievances over U.S. counter-terrorism operations in Yemen, Iraq, Somalia and Pakistan, the henna-bearded Al-Ansi said AQAP is giving President Obama "a time-frame of three days from the issuance of this statement to meet our demands about which they are aware."
"Otherwise, the American hostage held by us will meet his inevitable fate," he adds chillingly in his Arabic statement. "We warn Obama and the American government of the consequences of proceeding ahead in any other foolish action."
Al-Ansi did not say what the terror group's specific demands were and senior U.S. and Yemeni officials on Wednesday night did not seem sure themselves, except to speculate that AQAP may be interested in a prisoner exchange.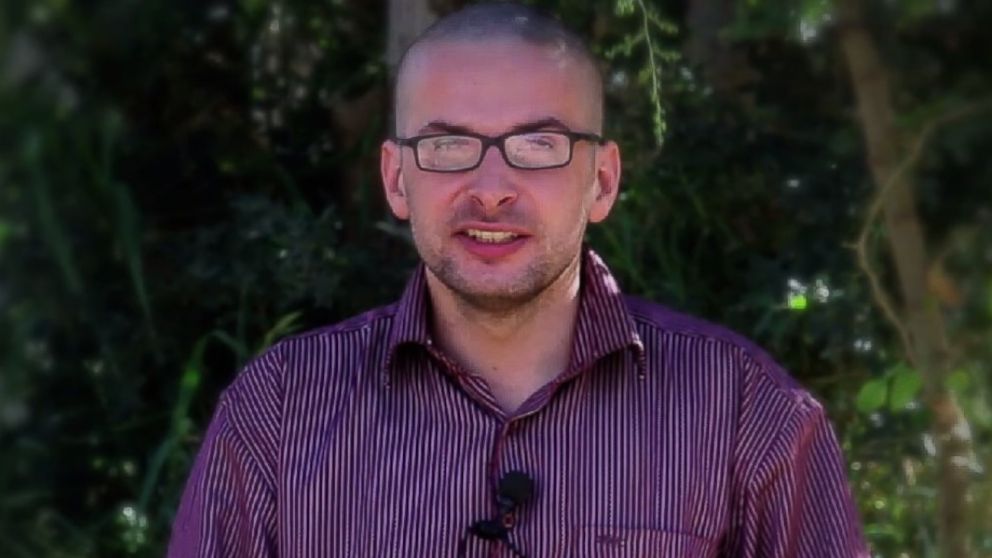 The Naval Special Warfare Development Group, known as DEVGRU and SEAL Team Six, raided a remote site in Yemen on Nov. 25 and rescued a group of Yemeni and Saudi hostages -- but they later learned that Somers, their primary mission objective, had been removed from the cave complex two days earlier, according to a counter-terrorism official.
Today the White House and the Pentagon acknowledged the unsuccessful rescue operation, but both declined to say much more since the details of the mission "remain classified."
"I can tell you that once there was concrete information and a plan in place, the President promptly authorized this mission because of concern of U.S. men in uniform and the safety of Mr. Somers," White House Press Secretary Josh Earnest told reporters.
A spokesperson for the Yemeni embassy in Washington said today his government is "doing its utmost, coordinating efforts with regional and international partners to secure the safe release of hostages in accordance with relevant international standards."
At the time of his capture Somers was working as a translator for the National Dialogue Conference in Sana'a. Little has been said publicly about his plight, in keeping with western governments' practice of keeping hostages out of the media spotlight during negotiations or efforts to free them by force.
Somers arrived in Yemen in 2010 on a teaching visa but turned to journalism while living there and photographed civilian protests, according to Yemeni news reports and photo agency images he shot, which appeared on websites such as the BBC.
The Yemeni capital has become increasingly dangerous this year amid clashes between government forces and Houthi tribes as well as core-al Qaeda's most lethal affiliate, Al Qaeda in the Arabian Peninsula.
Al Qaeda also has called repeatedly for followers to abduct westerners for ransom or political leverage and AQAP has targeted both the U.S. homeland and the U.S. ambassador in Sana'a.