— -- The alleged American member of ISIS who was captured by Kurdish forces had only entered the warzone in December, with a "young Iraqi woman" at his side, before attempting to turn tail and head home, Kurdish authorities said today.
The young man, identified by a driver's license purportedly found on him as Virginia resident 26-year-old Mohamad Jamal Khweis, was apprehended Monday after a sporadic firefight the day before, a Kurdish military official told ABC News. He was reportedly captured with his ID, two bank cards and over $4,000 in American cash. The Kurdish official said the young man said he was a civilian who had come from Mosul, a major Iraqi city currently held by ISIS.
A video posted on social media Monday appeared to show the young man's surrender. In it, he tells Kurdish military officials he is American. U.S. government officials for the most part declined to comment on the development yesterday, beyond acknowledging media reports. Late Monday a U.S. counter-terrorism official told ABC News the young man had not been on the radar of American security or intelligence agencies. U.S. officials have said they suspect some 250 Americans have traveled to, or attempted to travel to Iraq or Syria to join extremists groups.
Reached by telephone Monday, a woman who identified herself as the mother of Mohamad Jamal Khweis told ABC News she had seen the news reports but later declined to watch the video. She said she had last seen her son a couple months ago and said she was shocked by the idea he was in Iraq.
With television cameras outside the Virginia home Monday, two men, apparently Khweis' father and younger brother, arrived and the older man struck some of the cameras. Both yelled at the media present, the younger man shouting, "You're wrong, you're wrong." At one point the father sprayed the cameramen with a water hose shortly before police arrived.
"This has nothing to do with you guys," the older man said a few minutes later, addressing reporters outside. "I ask you to leave please, and I have not any information… I don't know what you guys bring this information, okay? And I guess you bringing the wrong information. This is not the right name for my son… This is wrong, this is not my son, the information you've given me, I don't know where my real son is at."
Court records for Mohammad Jamal Khweiss show several minor traffic offenses as well as a public drunkenness charge in 2009. That charge was later downgraded to a version of trespassing and dismissed on appeal.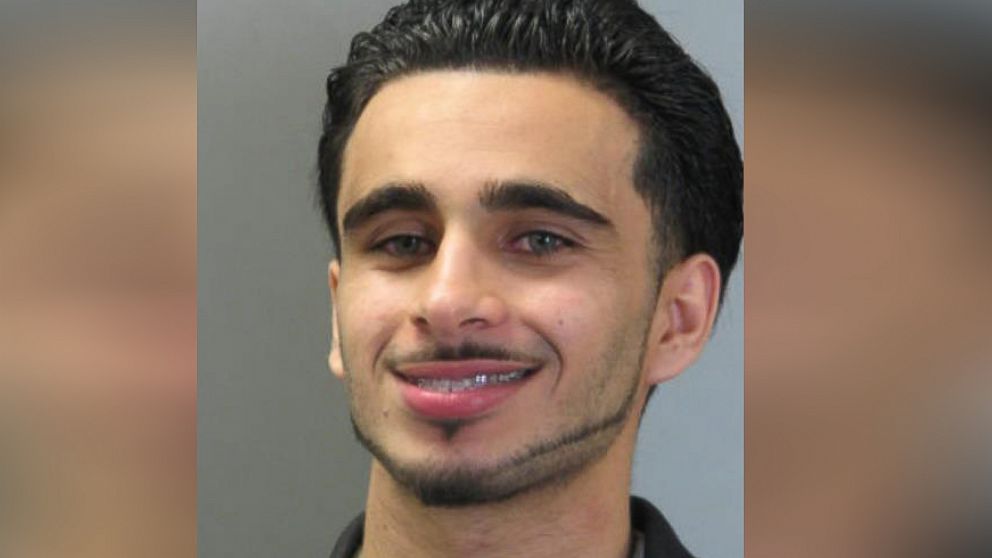 Kurdish forces are fighting ISIS with the American-led coalition and control much of the northern borders with Turkey, which serves as a passage way for extremist fighters into the region.
ABC News' Rhonda Schwartz and Michael Birnkrant contributed to this report.