CAIRO -- An American-Egyptian man was abducted for four months and tortured by members of the Egyptian National Security Agency, a relative of his alleged.
A detailed account by Khaled Hassan of his alleged enforced disappearance and torture, that included electrocution and sexual assault, was recounted in a Human Rights Watch report issued on Oct. 11.
Hassan's relative told ABC News last week that he went missing a few weeks after visiting family in Egypt last January.
"He was supposed to meet his brother one morning to see a car that was for sale, he told his brother he will stop by the bank first," the relative, who asked not to be identified, told ABC News Friday. "But he never showed up, security cameras at the bank had no trace of him."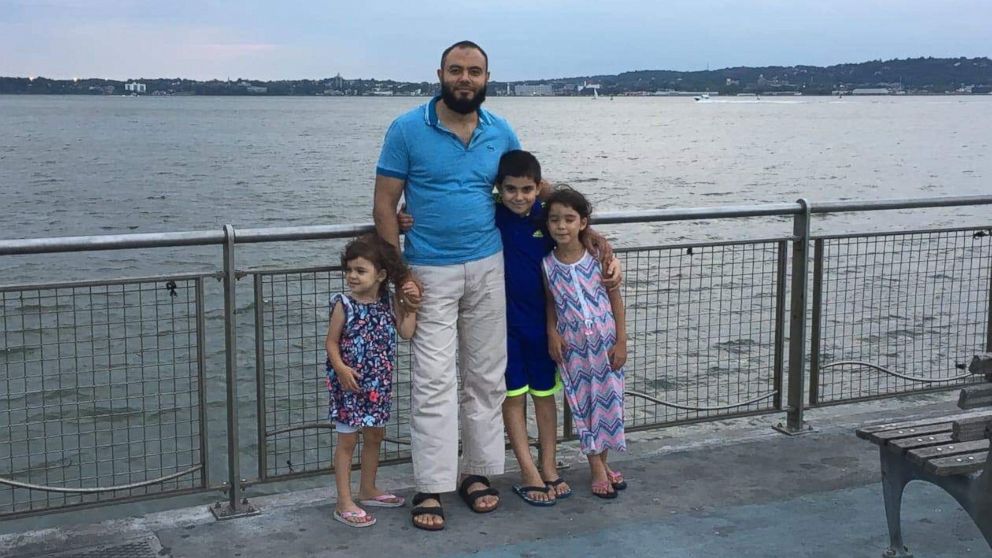 Hassan's family searched for him at hospitals and police stations with no luck, and they also informed the U.S. Embassy in Cairo and the offices of members of Congress; a staffer at a one congressman's office confirmed to ABC News that a relative of Hassan reached out to them in February.
Then someone in the neighborhood said that he was seen being picked up on the street by men in civilian clothes, suggesting they were National Security Agency (NSA) agents, the relative said.
Egypt has forcefully denied the allegations, labeling HRW's reports "biased, politicized, [and] unprofessional" and denying the existence of detention centers like the one in which Hassan was allegedly tortured. It said Hassan's lawyer had not taken any legal procedure to report the procedure, nor had U.S. embassy officials passed on the claims.
Hassan has lived in the U.S. for two decades; he owned his own limousine in New York City and drove it for a living, according to the relative. The job allowed him to travel to Egypt, where his wife and three children are living, every three months for a month, the relative said.
He said the family went to inquire about his whereabouts at the NSA but they were told he wasn't there. Later in the night, the relative said, the house was violently raided by men in civilian clothes, and Hassan's wife was threatened with arrest if she didn't leave the country.
The relative says that Hassan has no political affiliations.
"He would write a critical comment of the government on social media sometimes and we'd warn him it could be read by the wrong person, but that is all," the relative said.
In May, when Hassan appeared before the military prosecution, his lawyer informed the family of his whereabouts, the relative said. He was being investigated for allegedly joining the ISIS-affiliate Sinai Province.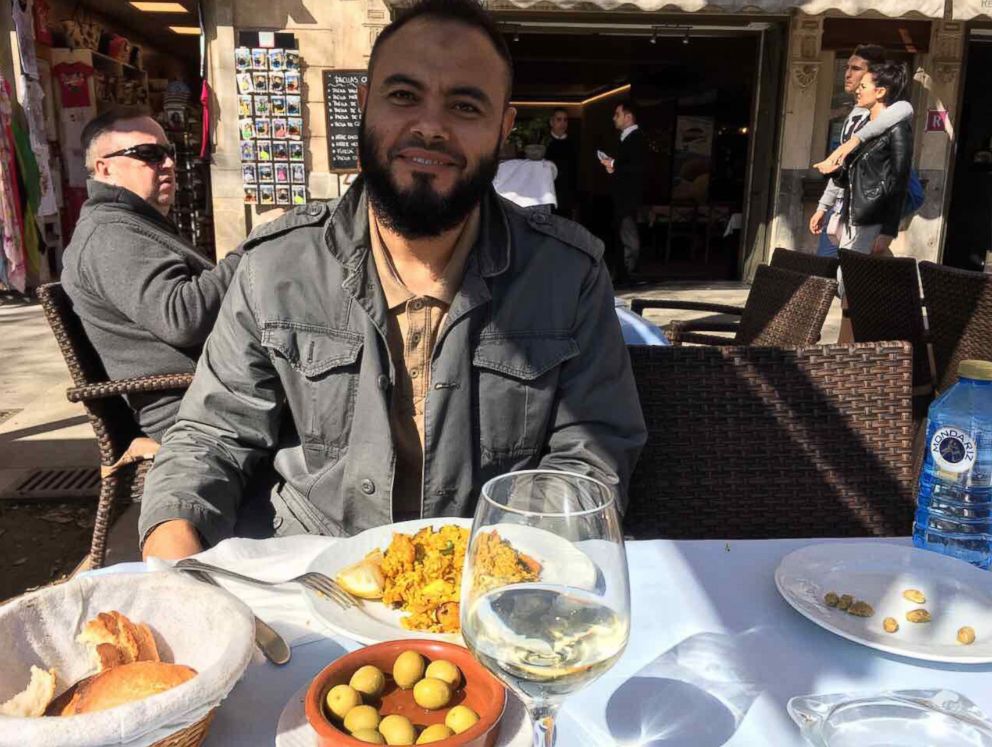 Torture allegations
"[S]ecurity forces severely beat him, gave him electric shocks, including on his genitals, and anally raped him in at least two incidents, once with a wooden stick and once by another man," Hassan told Human Rights Watch (HRW), according to the report, that in the weeks following his detention.
"When they did this, I was ready to say [give any confessions] what they wanted," he said to HRW.
After forcing him to confess under torture, the report stated, he was then transferred to another prison for three months to allow his visible wounds to heal before he appeared before military prosecutors on May 3, the registered day of his arrest. His account of torture was ignored, according to the report, and he currently remains in pretrial detention.
Meanwhile, Egypt's state-owned Middle East News Agency -- through which the government sometimes channels its response to allegations in cases like these -- cited an unnamed source who said current investigations indicated Hassan was recruited by one of the leaders of a militant group that's believed to have orchestrated several terrorist attacks against army and police facilities in addition to training suicide bombers.
Rights activists say Egypt's security forces have forcibly disappeared hundreds of people in recent years as part of its crackdown against Islamists and secular dissidents. Egyptian authorities deny the accusation, saying such stories are used by the outlawed Muslim Brotherhood group as a cover for its members who have allegedly joined ISIS.
Egypt: HRW reports 'biased, politicized, unprofessional'
In a lengthy response to HRW, Egypt's State Information Service (SIS), a government body that oversees foreign correspondents, denounced HRW's reports as "biased, politicized, [and] unprofessional" and denied the existence of detention centers under NSA jurisdiction, such as that where Hassan was allegedly tortured, as it "is against the law."
The statement added that his lawyer never took any legal procedure to report the alleged torture and that U.S. embassy officials who visited Hassan never made such claims to Egyptian authorities.
SIS further mentioned that Khaled was "unofficially questioned" by the FBI in December 2017 regarding a driver he knew in New York who is said to have gone to Syria.
"We ask HRW to disclose the identity of this person, how closely was he related to Khalid, the possibility that this person may have links to terrorist groups in Syria, and whether this has anything to do with the case in which Khalid Hassan is indicted in Egypt," SIS said.
Hassan's relative confirmed that he had met with someone from the FBI at Starbucks "to ask few questions, it was nothing serious."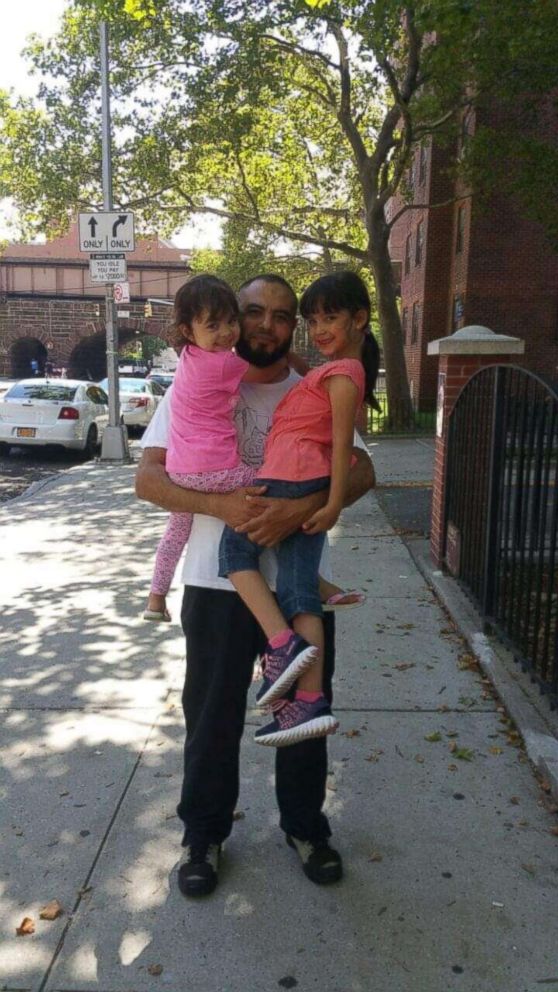 United States: Allegations 'deeply concerning'
A spokesperson at the U.S. Embassy in Cairo told ABC News that consular officers had visited Hassan several times since learning of his incarceration.
"These allegations are deeply concerning and we have raised them with Egyptian authorities," the spokesperson said. "We urge the Egyptian government to ensure Mr. Hassan and all detainees are treated humanely and their fair trial guarantees are respected."
Mohamed Soltan, a former prisoner in Egypt and founder of the Freedom Initiative, a D.C.-based NGO that campaigns for Egyptian prisoners, told ABC News that the group spoke to the office of Vice President Mike Pence and that his office was aware of Hassan's case.
Pence's office and the White House did not respond to multiple requests for comment from ABC News.
There are 16 U.S. citizens in Egyptian prisons, according to Soltan.
Pence said Monday he had met with Ahmed Etiwy, an American citizen who was jailed in Egypt for almost five years until he was released last summer.
In July, the U.S. administration restored $195 million in military aid to Egypt. The fund was previously held over human rights concerns.
ABC News' Conor Finnegan contributed reporting from Washington, and ABC News' Alex Mallin contributed reporting from the White House.