It has been four years in the making for the Shibutani siblings.
Alex and Maia Shibutani didn't medal in their Olympic debut in Sochi in 2014. But they talked about how they grew.
"It feels like everything about our approach has changed since 2014, we have completely transformed ourselves as a team and we had some challenges along the way but it's really about how we have chosen to overcome that 's allowed to have these four Olympic performances," Maia, 23, said.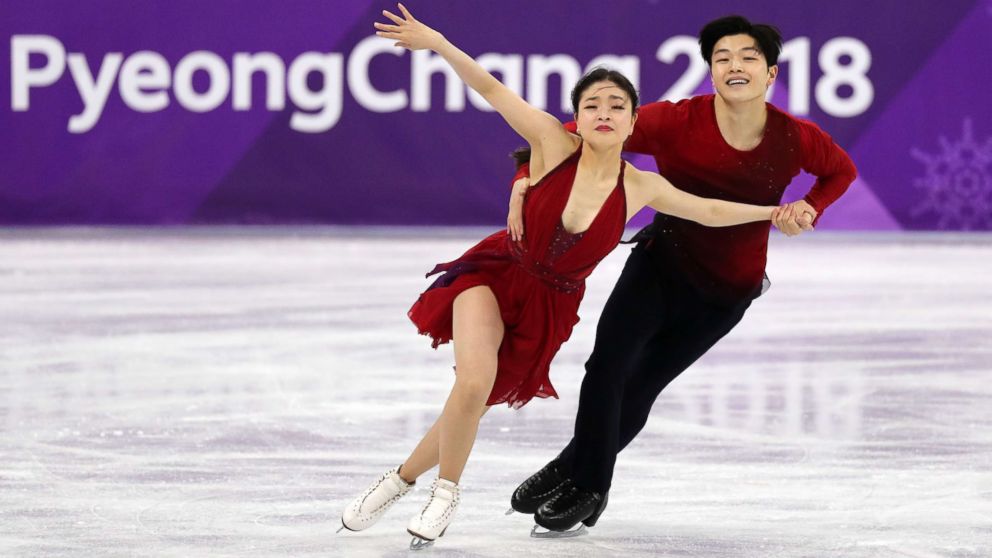 The American skaters won their second bronze medal in the ice dance event in Pyeongchang.
"Part of it is time and part of is maturity and natural development. We have also kinda changed the way we approach our training both on and off the ice and I think that we are so strong now because we have overcome the obstacles we have faced earlier in our career we are just really proud to be here right now," Alex, 26, said.
The first bronze medal Maia and Alex earned in Pyeongchang was the team event.
"We had an amazing experience in Sochi. We placed 9th and we changed so much since that time," Alex told ABC News. "We worked really hard so we came into [these] Games hoping to win two medals. So our first opportunity was with our team in the team event and we were very proud to anchor that effort."
"Our event was the last event to seal the placement for the bronze medal. For our team to feel that pressure, you want to skate your very best for your teammates and they had all worked really hard and we wanted to do our part. So it's just a combination of pride and relief felt really good to get that first one," Maia said.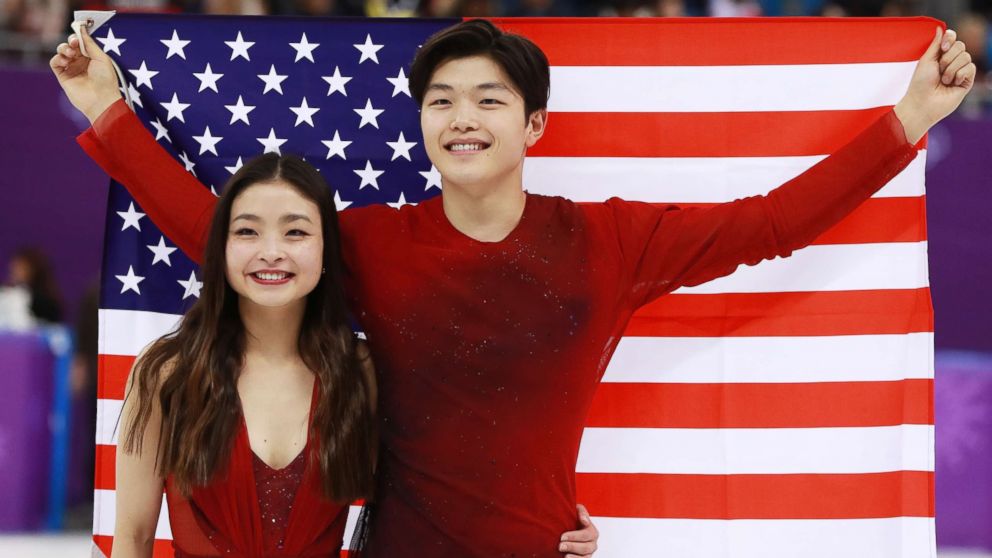 After that finish, they rode that wave into the free dance performance that earned them their medal.
"We have been building so much momentum where we skated really well three times. So for that fourth one for the free dance, we just knew we wanted to really leave it all out there," Maia told ABC News.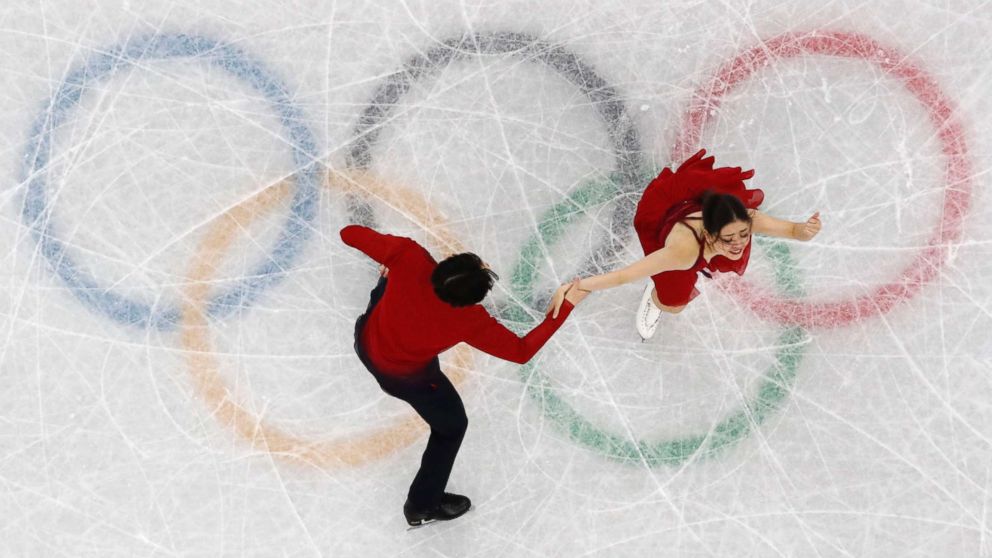 The Shibutani's danced to a contemporary artist.
"The reason we picked [Coldplay's] Paradise was because of the lyrics and the way we connected to the song: 'When she was just a girl, she expected the world. But it flew away from her reach, so she ran away in her sleep, and moved to paradise,'" Maia said.
"We thought the song was really symbolic of us flying from the city where there's a lot of congestion and people are doing things the same way, in the daily grind," she added. "We had to leave that."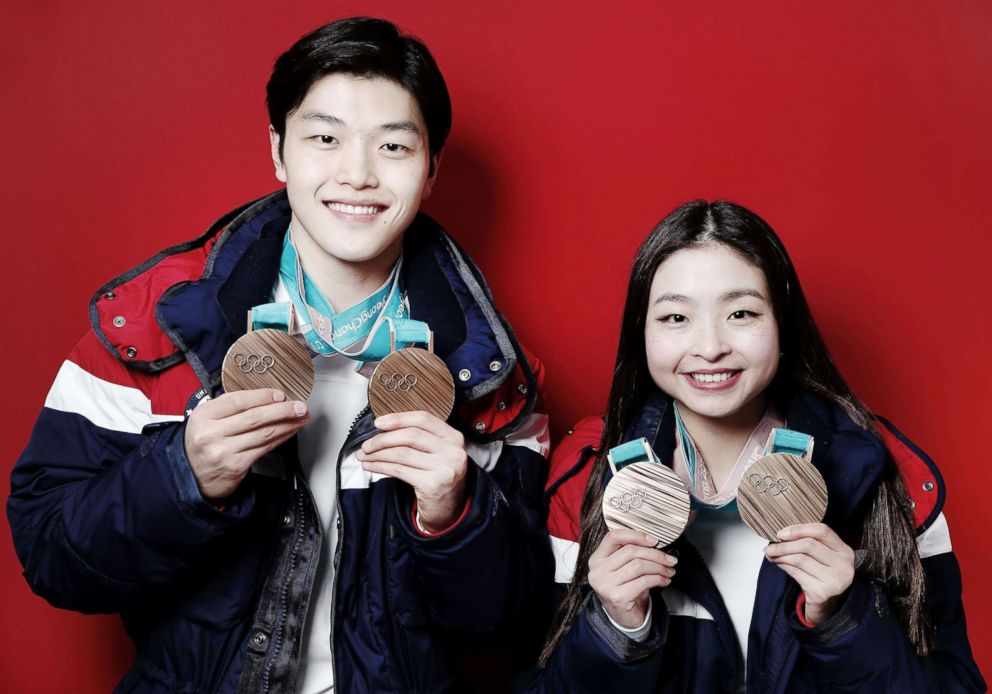 Alex and Maia talked about what it's like to skate as siblings.
"For Alex and me as family sharing this journey together has been very special," Maia said. "Obviously, there's that bond, there's that trust but really, it's been the communication for us."
"Skating was initially my dream. I thought I would be out there skating by myself but thank goodness I'm not," she added. "Yes, he's the older brother but we have so much respect for each other."
"A lot of people say:" 'Oh, they're siblings so it's easier,' or, 'Oh, they're siblings so it's much harder,'" Alex added. "We're family. We've always known that whether we have an argument on the ice or disagree, it doesn't matter because if there's something we love more than skating, it's each other."
"If it wasn't for how strong our relationship is, we wouldn't have come away with two Olympic medals because there is so much stress and pressure," Maia added.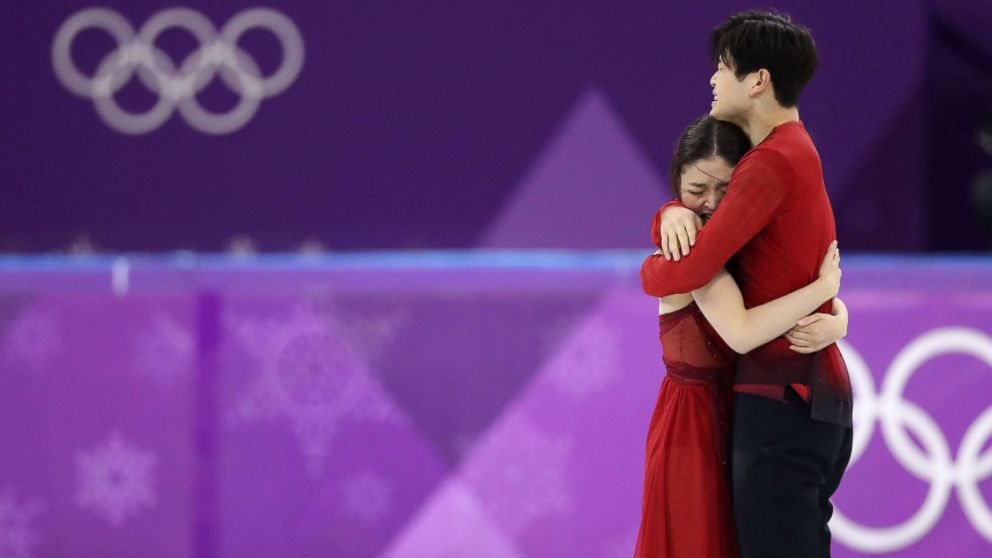 What's next for the Shibutanis? They told ABC News they look forward to indulging in foods that they don't normally eat, such as chicken and pizza, and catch up on sleep.
"There will be a little more indulging in some of those foods that we don't normally get to eat," Alex said.
But in the meantime, they look forward to enjoying the rest of the Olympics.
"For the rest of the time, we are really going to soak up the...Olympic experience," Maia said. "Now that we don't have to worry so much about sleep and rest, we can really enjoy it."