— -- Three Americans -- two of them service members -- helped foil a potentially deadly attack when they subdued a man armed with an assault rifle and other weapons on board a high-speed train bound for Paris, officials said.
Spencer Stone, Alek Skarlatos, and Anthony Sadler were on a train from Amsterdam to Paris on Friday when a man armed with an automatic rifle and a box cutter started attacking passengers. Sadler was visiting Stone, 23, an Air Force airman first class stationed in Portugal, and Skarlatos, 23, an Army National Guard specialist stationed in Afghanistan.
"I came to see my friends on my first trip in Europe and we stopped a terrorist," Sadler told Eurovision. "It's kind of crazy."
Sadler said that during the ride they heard a gunshot and glass shattering in the train car behind them. They then saw an armed man entering their carriage and holding an automatic weapon as if he was ready to begin firing.
"Alek just yells, 'Spencer go!' and Spencer just gets up within five seconds of the guy being in the car and just rushes back there," Sadler said. "He gets up, I get up and Alek gets up and all three of us just rush back there."
Stone tackled the attacker to the ground, Sadler said. As Sadler, Skarlatos, and a fourth passenger, Chris Norman, jumped in to hold him down, the attacker pulled out a box cutter and slashed Stone, Sadler said.
Stone's finger was nearly severed, according to his family.
"I just wish he [Stone] didn't have to get hurt, but they saved lives," Stone's mother, Joyce Eskel, told ABC affiliate KXTV-TV in Sacramento, California.
Stone was released from a hospital in Lille, France, on Saturday.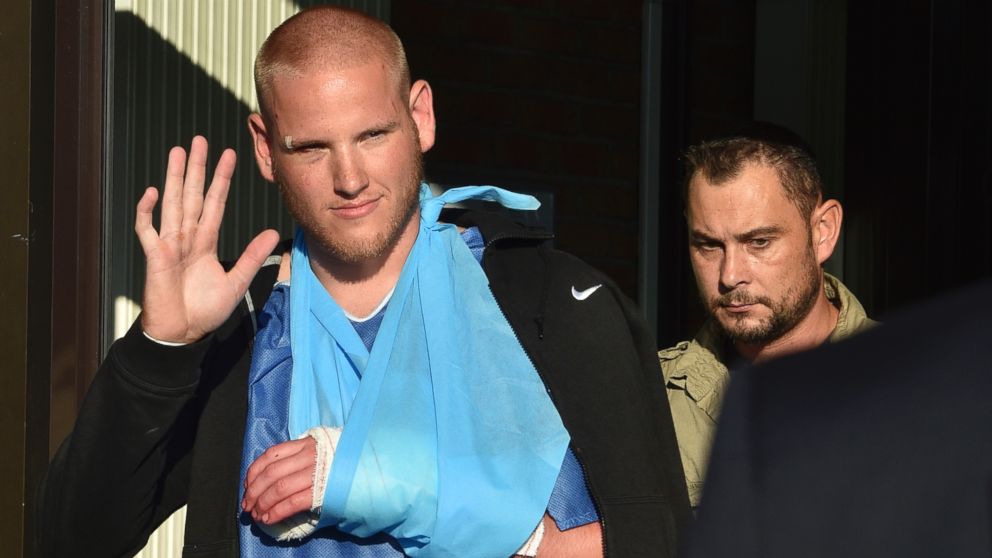 "If anybody is a hero, it is pretty much Spencer," Sadler said. "He was bleeding himself, could barely see, blood running down his own face."
Obama called Stone, Skarlatos and Sadler on Saturday to commend them for their courage and heroic actions, said Principal Deputy Press Secretary Eric Schultz. Obama also wished Stone a "full and speedy recovery, and expressed how proud all Americans are of their extraordinary bravery," said Schultz.
Norman said Saturday he was acting purely on survival instincts when he jumped in to help hold the attacker down.
"My thought was I'm probably going to die anyway, so let's go," he said. "I'd rather die being active ... than simply sit in the corner and be shot."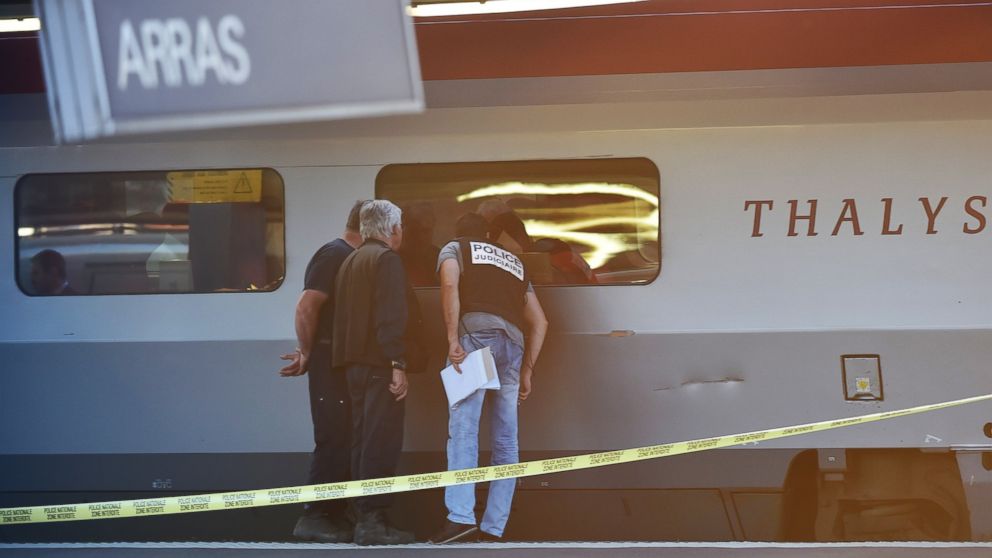 The attacker was taken into custody as the train was stopped in Arras, France, about two hours northeast of Paris. He was being interviewed by French counter-terrorism officials Saturday, French Interior Minister Bernard Cazeneuve said.
Cazeneuve said did not release the suspect's name, but said that if he is the man he says he is, then he is a 26-year-old Moroccan who Spanish authorities say is a member of the radical Islamist movement.
A spokesman for Belgium's federal prosecutor said the man arrested was identified as Ayoub El Khazani. Belgian authorities were investigating where he lived and where he got the weapons, the spokesman said.
According to Cazeneuve, the suspect was armed with a Kalashnikov assault rifle, a 9mm automatic pistol and a box cutter.
A French actor, Jean-Hugues Anglade, suffered non-life threatening injuries in the attack, said Cazeneuve, who also thanked the Americans for their courage and cool nerves.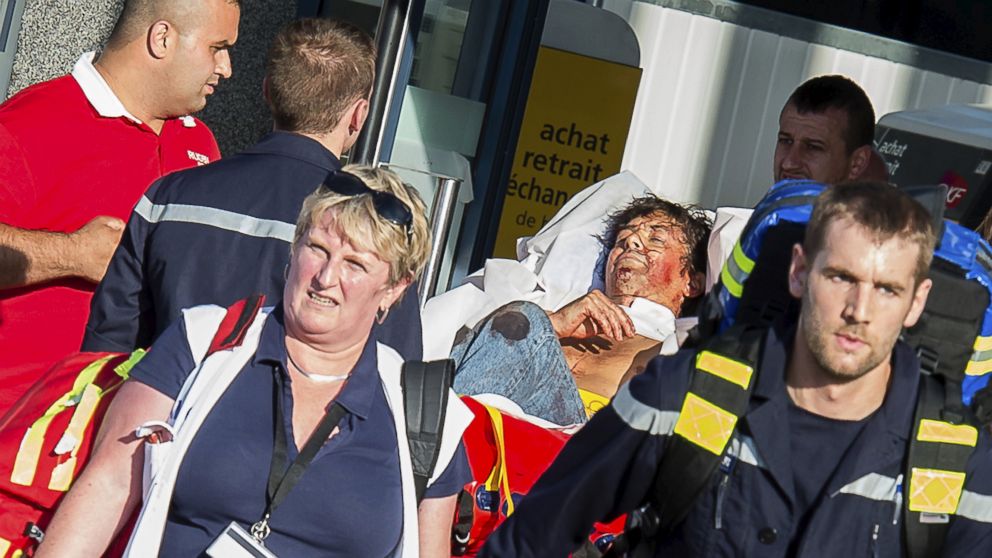 ABC News' Mustafa Hameed and Rachel Katz contributed reporting.