— -- American survivors of the Nepal earthquake are sharing their miraculous stories amid a stunning death toll that has passed 5,000 people.
Three Americans who were trekking in the Langtang area of Nepal survived the earthquake then lived in a cave for five days with about two-dozen people before the U.S. military rescued them in a helicopter today.
Della Hofman, 31, and Eric Jean, 32, of Denver, Colorado, and Cory Ascolani, 34, of Palos Hills, Illinois, described to ABC News the moment the 7.8-magnitude earthquake struck and resulted in an avalanche.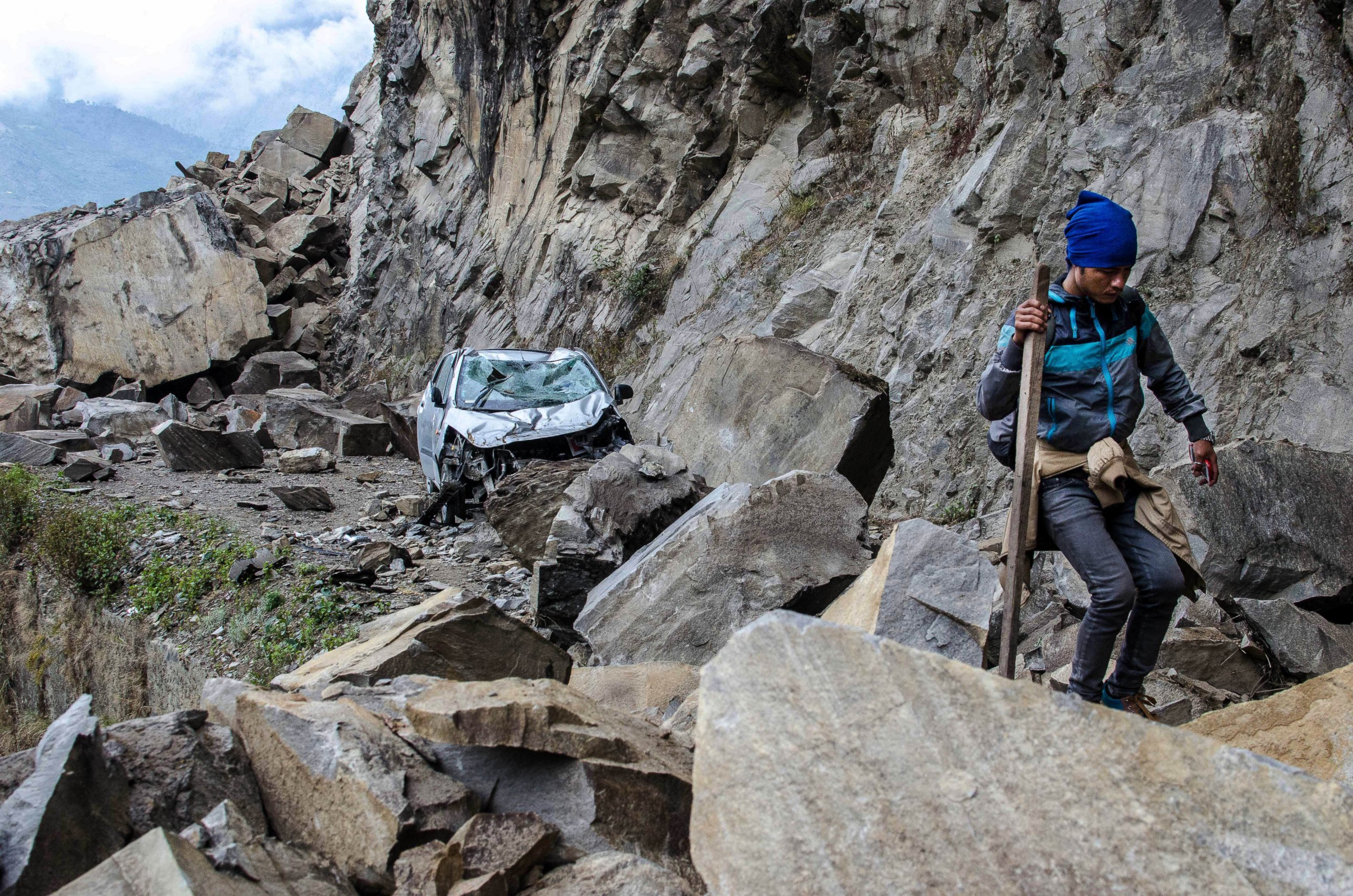 "Eric and I were sitting at a this bamboo camp site drinking tea, and all of a sudden the earth started to shake," Hofman said. "I don't think we even knew what was happening until some of the villagers started coming down from both sides of the canyon, including into the village and on top of the houses."
Hofman said many houses were totally destroyed after boulders landed on them with few structures that remain standing.
"I stood up and did nothing for a minute but then I actually hid under a table, which in retrospect seems a little silly with how big the boulders were," Hofman said. "But I hid under there for a little while until they stopped falling."
Jean said they followed villagers who headed toward a cave with a rock face.
"There were still tremors after that and rocks falling, so we thought that was the safest place to go," Jean said, adding "there wasn't enough room for all of us in the cave so we had to hide on this rock face, too."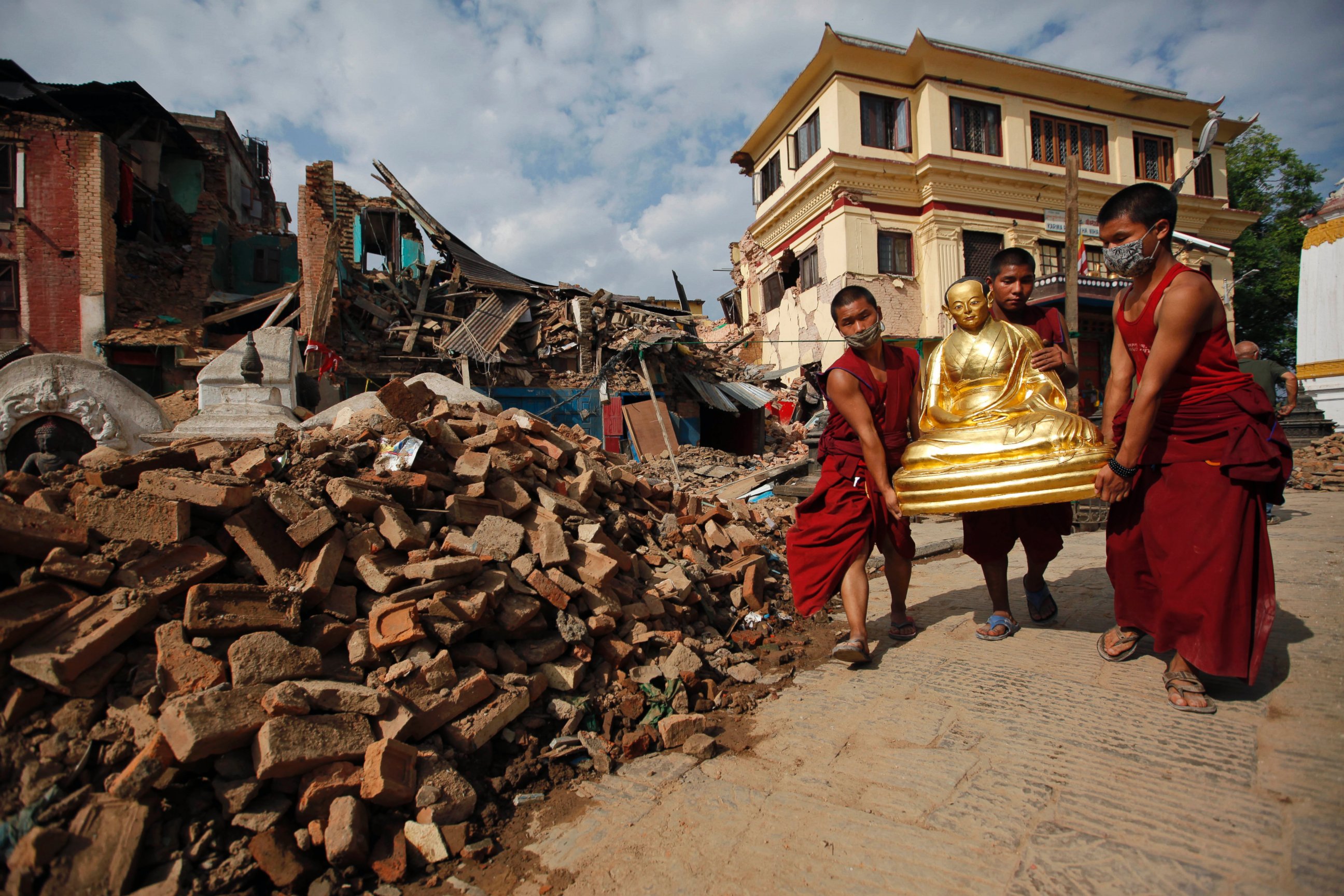 After surviving tremors and falling rocks on the first day, the villagers helped the Americans survive with food and water. Their traveling companions from Israel also allowed the Americans to email their families with a satellite messaging device.
"Luckily the villagers were kind, this village had restaurants and we worked out that we could all eat," Jean said. "We used the river for water when our water supplies ran out. We all banded together and figured out how to make it work."
Ascolani was not acquainted with Hofman and Jean before their goal of survival soon bonded them.
"I was trekking with a friend I had met just two weeks earlier, and we were drinking coffee with a couple Israelis that we saw the night before at the hotel," Ascolani said. "And when it happened, we kind of just looked at each other like she said and we all got up, and that moment was kind of a blur for me. There were lots of sounds, lots of noise, and you try to get to what is going on. You try to think fast and then you realize rocks are coming at you and you don't know what to do at that point."
Hofman said when they heard through the satellite device that they could be rescued today, they were overwhelmed with gratitude.
"We were just so grateful when we heard the helicopter come. The U.S. military was able to come get us out," Hofman said. "We were particularly grateful because there were, at this point, there were 22 of us left, all different nationalities. The three of us who were Americans but in addition a bunch of other people. And when they came, they took us but they promised they would go back and get everyone. And so within four trips all of us were out."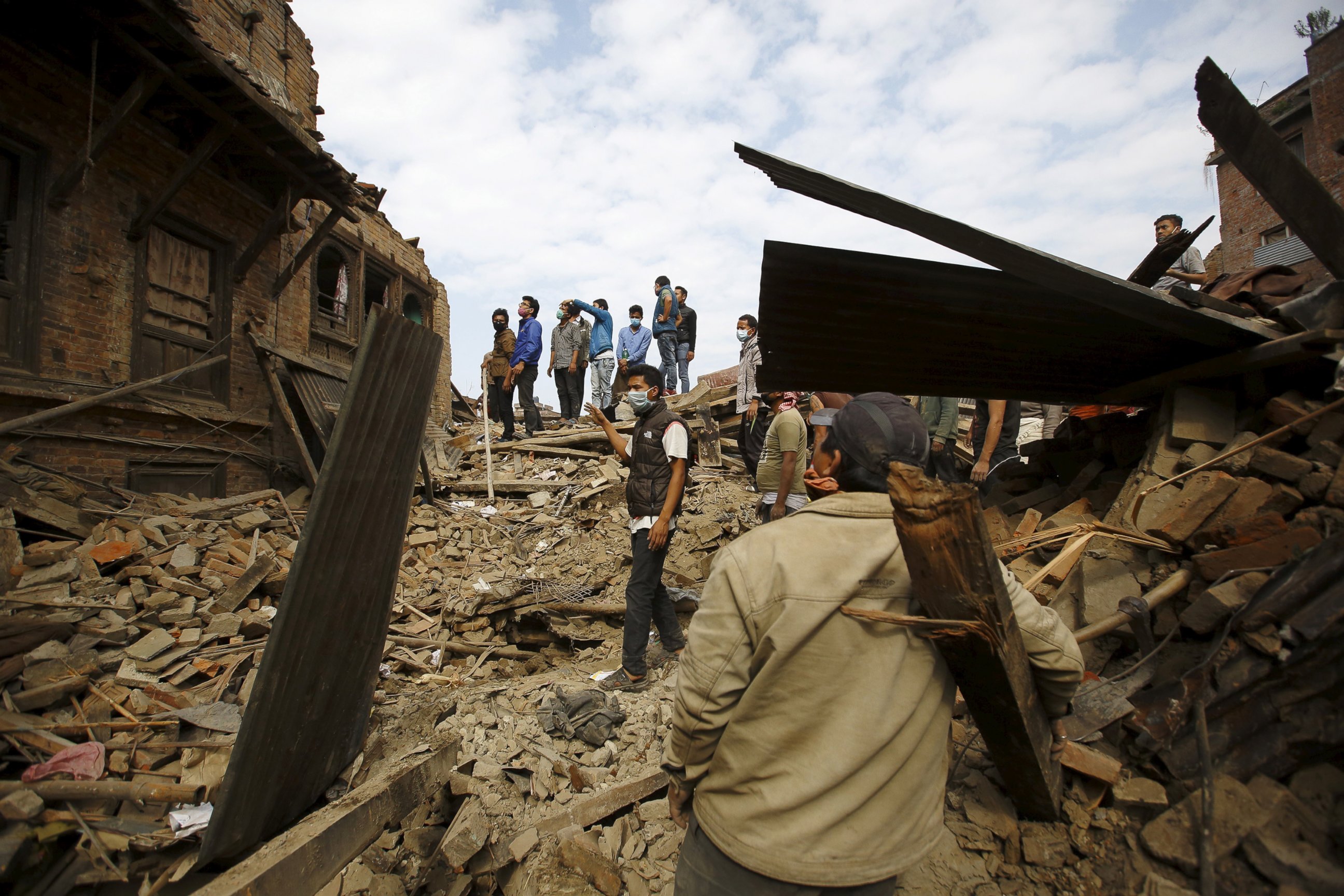 ABC News' Clark Bentson, Luc Bruggeman and Ben Gittleson contributed to this report.