— -- Famed actress and special envoy on refugee issues, Angelina Jolie, issued a fierce rebuke of international efforts to address the humanitarian crisis in Syria, addressing the United Nations Security Council at the U.N. headquarters in New York today.
"The problem is not lack of information. We know in excruciating detail what is happening in Aleppo, in Homs," Jolie said. "The problem is lack of political will. We cannot look at Syria and the evil that has risen from the ashes of indecision and think this is not the lowest point in the world's inability to protect and defend the innocent."
Not enough people realize all that the United Nations does around the world, Jolie said. "But all of this good is being undermined by the message being sent in Syria -- that laws can be flouted, chemical weapons can be used, hospitals can be bombed, aid can be withheld, and civilians starved, with impunity," she said.
She accused the United Nations of shirking its responsibility to intervene when a nation state fails, and rather "standing by" to watch.
Jolie has been working with the United Nations for 13 years. Before being promoted to special envoy, Jolie worked as goodwill ambassador to the United Nations High Commissioner for Refugees. In her time with the U.N., she has been on 50 field missions spanning more than 30 countries, including Sierra Leone, Pakistan, Afghanistan and Syria.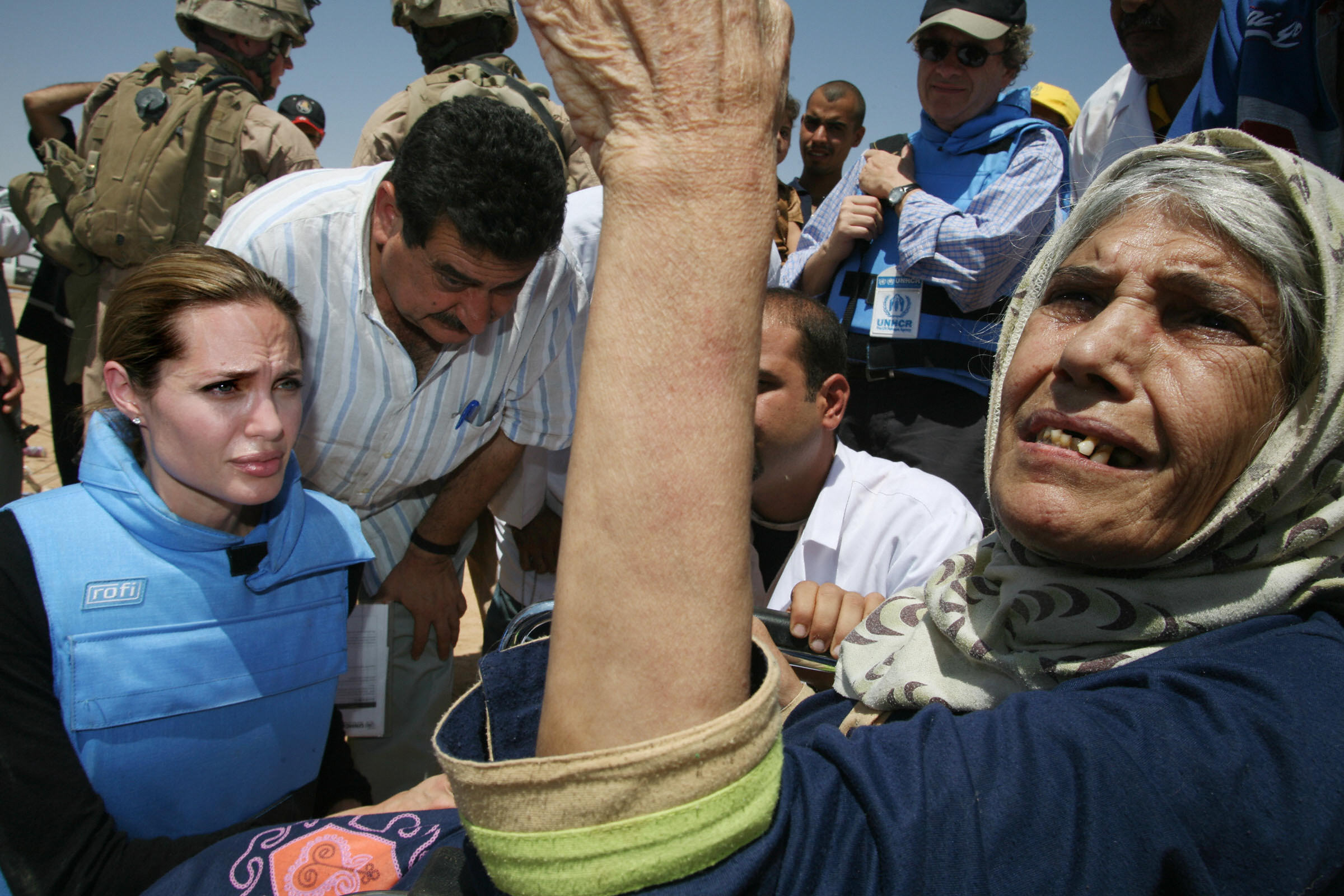 In addition to her three biological children, Jolie has three adopted children with her husband, actor Brad Pitt. Her adopted children come from orphanages in Cambodia, Vietnam and Ethiopia.