— -- A baby koala refused to leave his mom's side and continuously hugged her as she went through surgery at Australia Zoo Wildlife Hospital.
Phantom the koala joey and his mom Lizzy were hit by a car on the Warrego Highway near Coominya, Australia, the hospital told ABC News today.
While Lizzy suffered a collapsed lung and facial trauma, Phantom was luckily unharmed, the hospital explained.
The 6-month-old baby has stayed by his mom's side for support as she went through surgery and other treatments, the hospital added.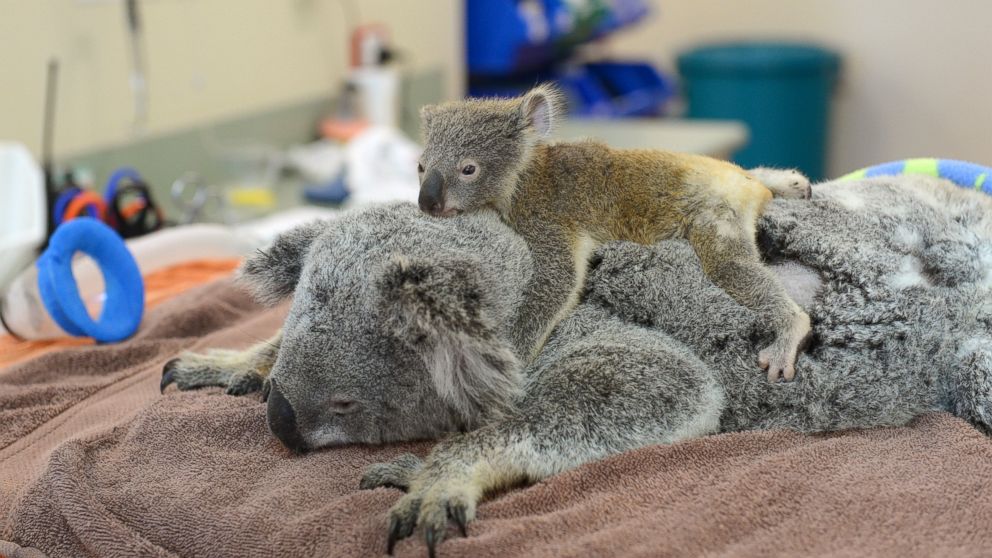 "Phantom is with Lizzy during her procedures and check ups to ensure neither mum nor bub get stressed out," the hospital said. "Similarly, Phantom is in a 'pouch' during weighing to ensure he feels safe and protected while away from mum."
Lizzy is currently in recovery and doing well, the hospital said.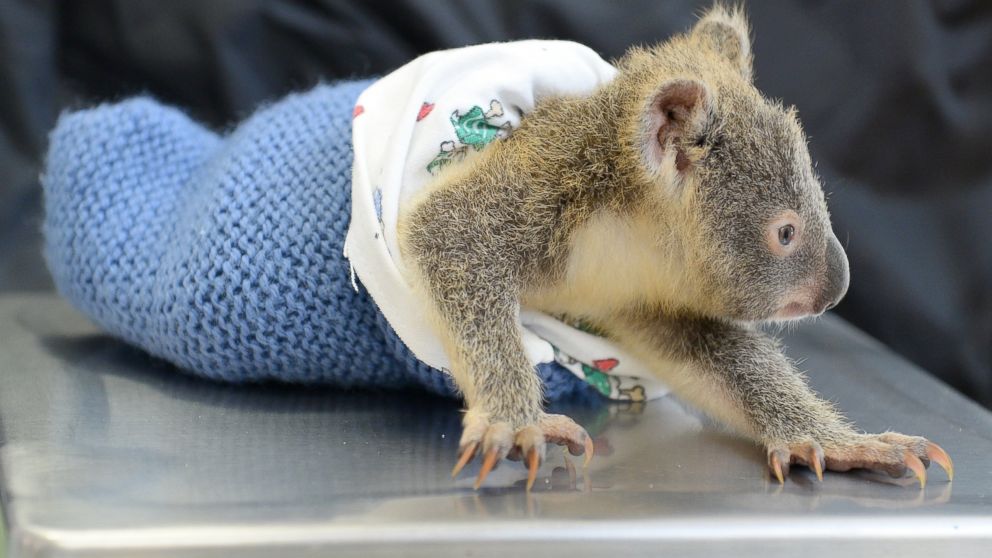 "It's so rewarding to see patients like Lizzy getting better," vet nurse Jamie-Lynn Hevers added.
The mom-and-son duo are just two of the thousands of patients seen at the hospital, which said it has treated 58,000 native wildlife patients to date.