A man found dead in a garden in London is believed to have fallen out of the landing gear of a flight where he was a stowaway, according to police.
The body of the unidentified man was found in a garden at a residence in the Clapham area on June 30, according to the Metropolitan Police Service, which responded to the scene with the London Ambulance Service.
Eyewitnesses claimed the body landed just feet away from a sunbather in the garden of the residential address.
One neighbor said that they heard a "whomp" sound as the body fell into the garden, according to the BBC.
"I went upstairs to look out of a window," the witness said. "At first I thought it was a tramp asleep in the garden. He had all of his clothes on and everything. I had a closer look and saw there was blood all over the walls of the garden. His head was not in a good way. I realized immediately that he had fallen."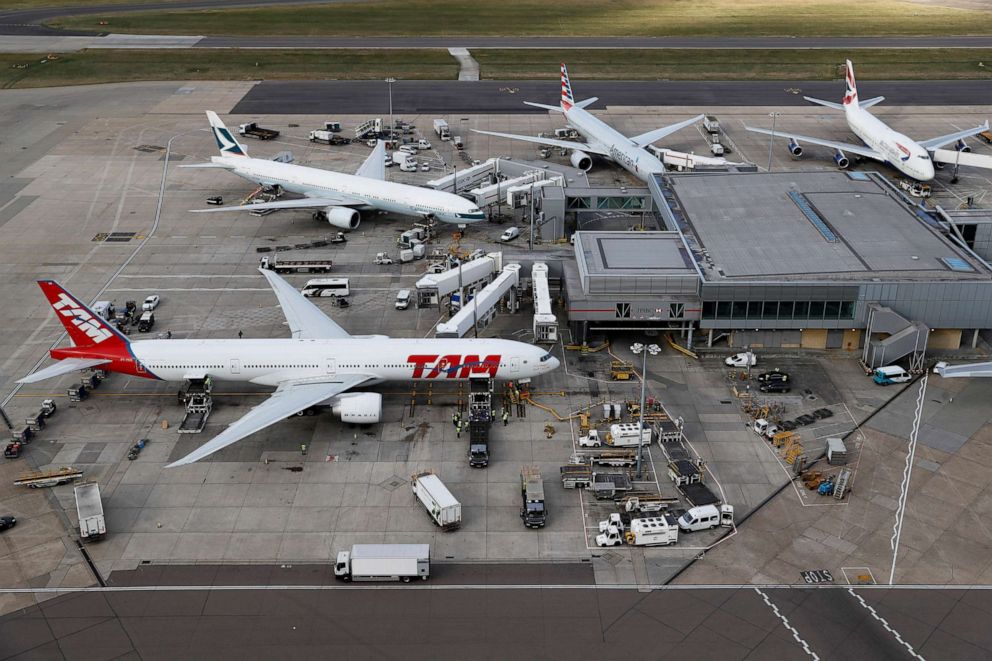 The witness, who chose to remain anonymous, claimed that a plane spotter in the local area had seen the body fall.
Another witness claiming to be a friend of the sunbather told The Sun newspaper: "He was so lucky not to be hit and killed. The impact obliterated the body."
This is not the first incident of its kind on the Heathrow flight path in London. In 2015, a stowaway landed on top of a shop in Richmond, southwest London, after falling from a plane travelling inbound from Johannesburg, according to Sky News.
Police said a post-mortem examination would take place "in due course" but the death was "not being treated as suspicious."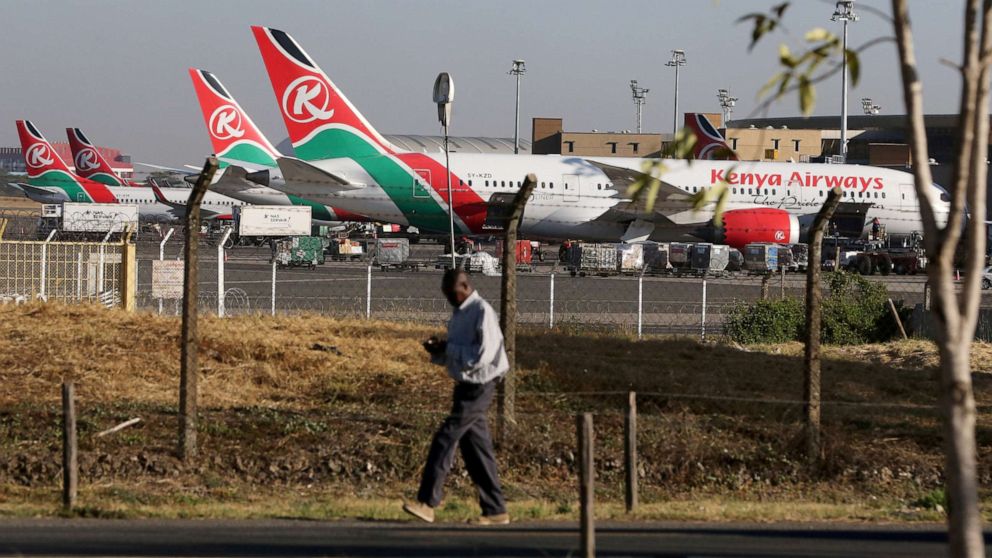 The man's body was traced back to Kenya Airways flight 100, which originated from Nairobi, according to a tweet from Kenya Airports.
"A bag, water and some food were discovered in the landing gear compartment once it landed at the airport," police said.
Police said they would work with the airline and international authorities to investigate what happened.
"We are saddened and shocked by this incident and our thoughts are with everyone affected," a Heathrow Airport spokesperson said in a statement to ABC News. "As a priority, we are working with all relevant stakeholders including the Police, Kenyan Airways and Kenyan authorities to establish the facts surrounding this."
A Kenya Airways spokesperson told ABC News that the airline were "working closely with the relevant authorities in Nairobi and London as they fully investigate this case."
"The 6,840km (4,250-mile) flight takes eight hours and 50 minutes," they said. "It is unfortunate that a person has lost his life by stowing aboard one of our aircraft and we express our condolences."