French President Emmanuel Macron and his wife, Brigitte, arrived in Washington Monday for the first state visit of the Trump presidency.
The two leaders have forged an unlikely close alliance. The enigmatic Macron, who was elected as France's youngest leader since Napoleon, is often seen at public events flanked by his wife.
When Macron, at the age of 38, quit the Cabinet of France's then-President Francois Hollande in August 2016 to launch his own bid for the nation's highest office, his unconventional personal life became a subject of world interest.
Who is Brigitte Macron?
Macron met his wife, when he was 15 and she was his 39-year-old drama teacher.
She was born Brigitte Trogneux in Amiens, the same town as her future husband. Born into a French chocolate dynasty with a history stretching back to the 17th century, she became a French and Latin teacher at the elite La Providence Lycee Jesuit school in the town where she grew up.
It was here in 1993 that she met the teenage Emmanuel, whom she has said astonished her with his intelligence and precociousness.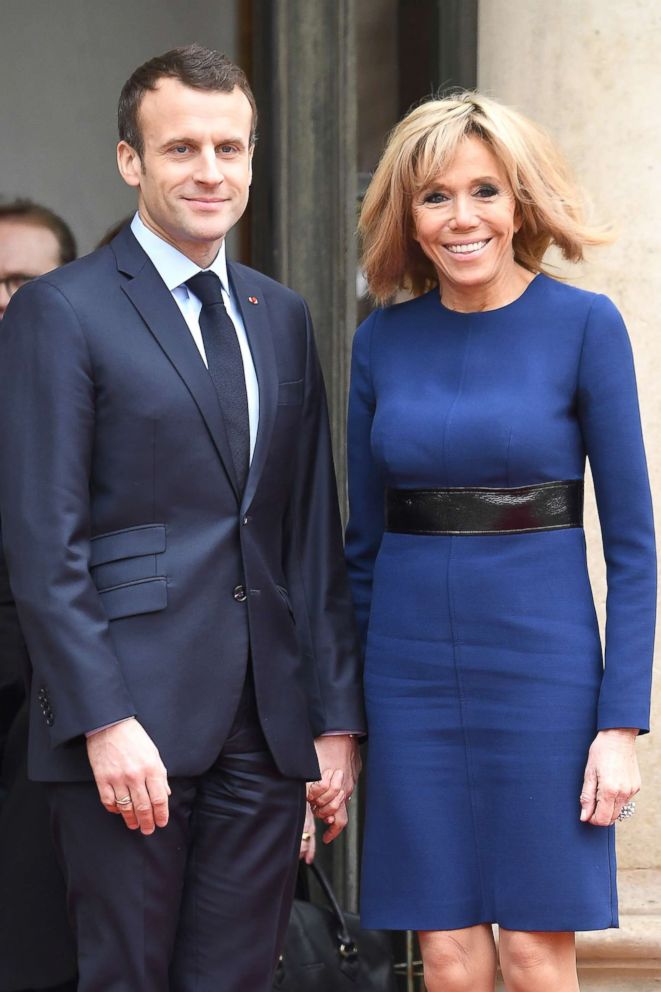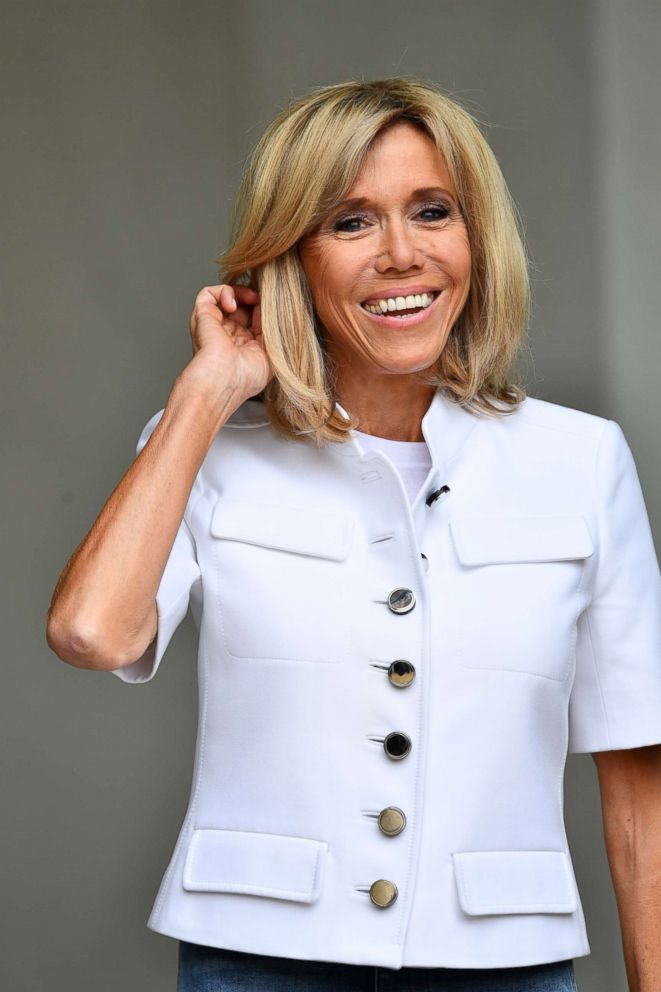 They bonded during sessions in the high school drama club, which she organized. During this time they jointly penned a rewrite of the play, "The Art of Comedy" by Eduardo de Filippo.
When Emmanuel Macron's parents discovered he was involved with his teacher, they moved him to a different school in Paris. Brigitte Macron has said of this period in their romance that he vowed to return one day to marry her.
The schoolteacher and pupil's affair resulted in the end of her marriage to Andrew-Louis Auziere, a banker whom she married when she was 21.
Brigitte divorced Auziere in 2006, with whom she shared three children. The following year, she married Emmanuel Macron. Along with his wife's children, he also inherited her seven grandchildren.
The relationship has been under scrutiny from the start. In an interview with Elle magazine, Brigitte Macron said: "There are times in your life when you make vital choices. And for me, that was it. So, what has been said over the 20 years, it's insignificant. Of course, we have breakfast together, me and my wrinkles, him with his youth, but it's like that."
Macron himself has often commented on the curiosity of their relationship and the 24-year age gap between them.
"If I was 20 years older than my wife, no one would have questioned it being a legitimate relationship," he said to Le Parisien in April 2017, in response to rumors that he was having an affair with another man.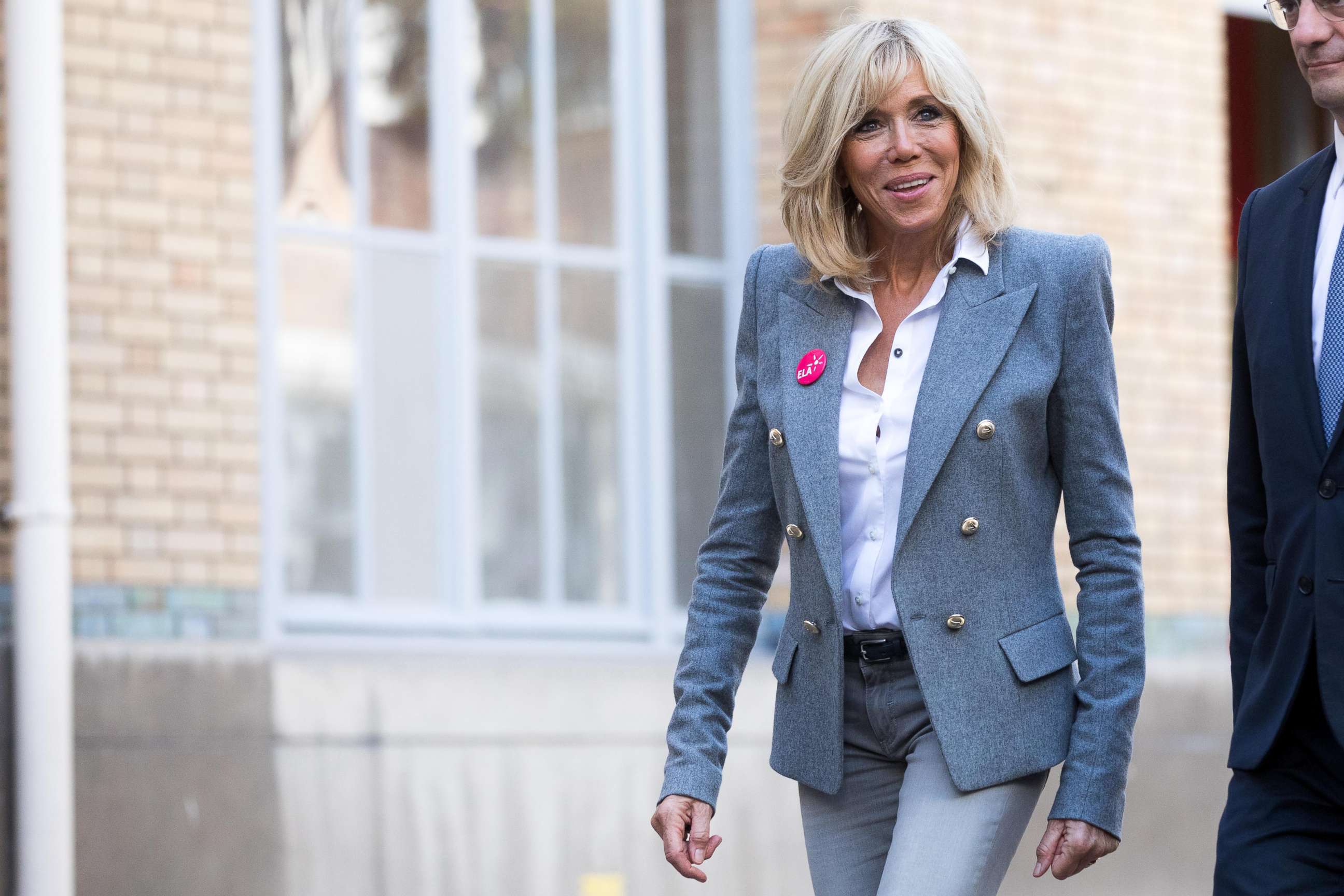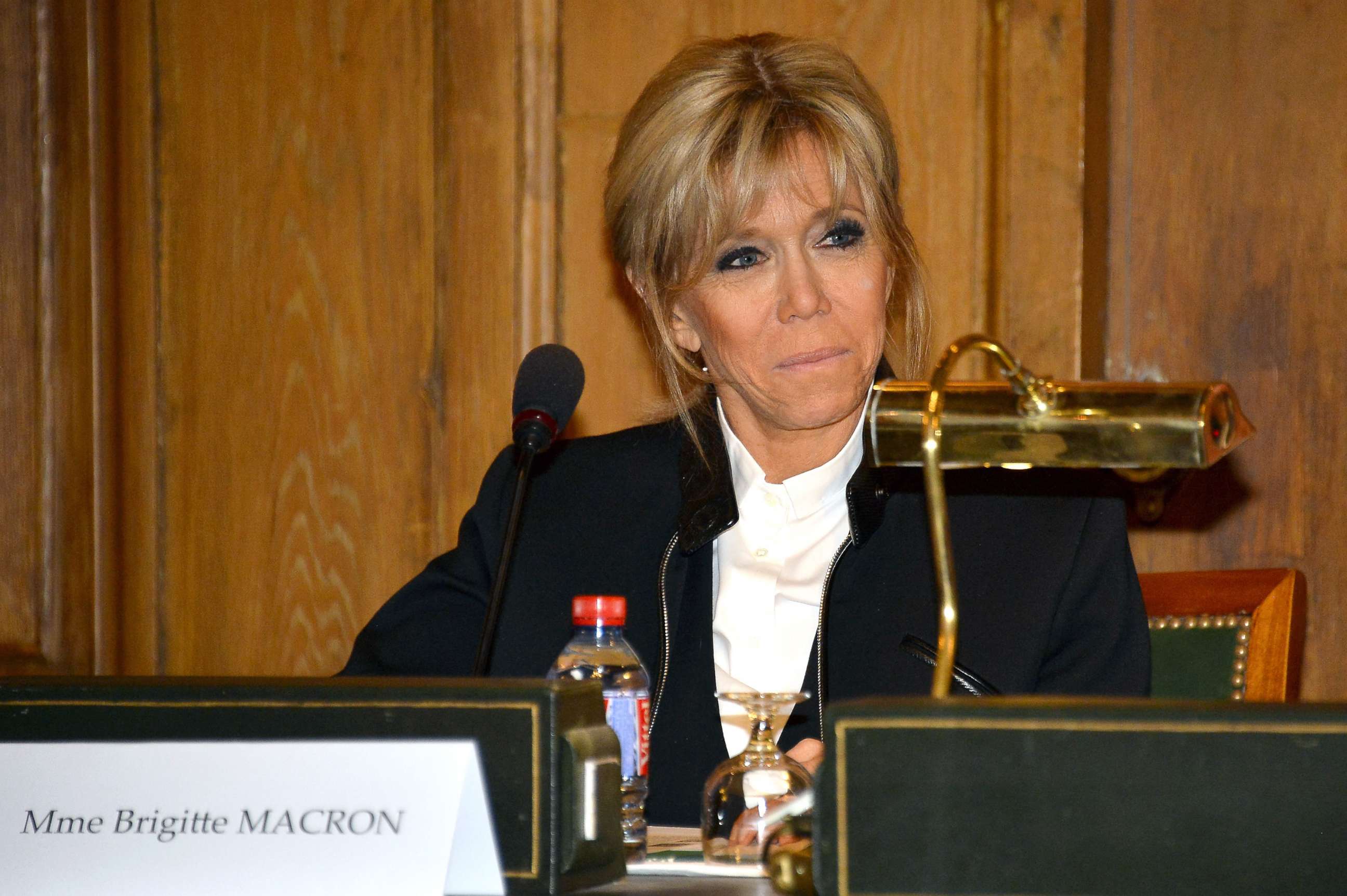 "It's only because my wife is 20 years older than me that people say it's not tenable," he said.
Brigitte eventually quit her teaching job to work on Macron's presidential campaign in 2016.
In an interview with Paris Match, she said she has been "hurt" by the rumors that swirled around their age difference with comments that many people have seen as sexist and ageist.
Now, close to a year since her husband took office, France's first lady has found her feet, no doubt helped by the couple's strategy of not downplaying their relationship but keeping it front and center of his presidential image.
As Macron told French radio channel RTL ahead of the election, "She has always been by my side; she's my equilibrium."