Canada investigating 'credible allegations' linked to Sikh leader's death, expels Indian diplomat
Hardeep Singh Nijjar advocated for the creation of an independent Sikh homeland.
Canadian national security agencies are investigating "credible allegations" that "agents of the government of India" were involved in the death of a Canadian Sikh leader in June, Canada's Prime Minister Justin Trudeau announced Monday.
Trudeau said that steps are being taken to hold the people accountable behind the death of prominent Sikh leader Hardeep Singh Nijjar in British Columbia.
"Canada is a rule of law country, the protection of our citizens in [defense] of our sovereignty are fundamental," Trudeau said in a statement addressing the House of Commons. "Our top priorities have therefore been one, that our law enforcement and security agencies ensure the continued safety of all Canadians."
Melany Joly, Canada's foreign affairs minister, announced the country will oust a "key Indian diplomat" and anticipated India to "fully collaborate" with Canada to get answers, according to CTV News.
Nijjar was killed on June 18 near a Sikh cultural center in Surrey, British Columbia, according to The Associated Press.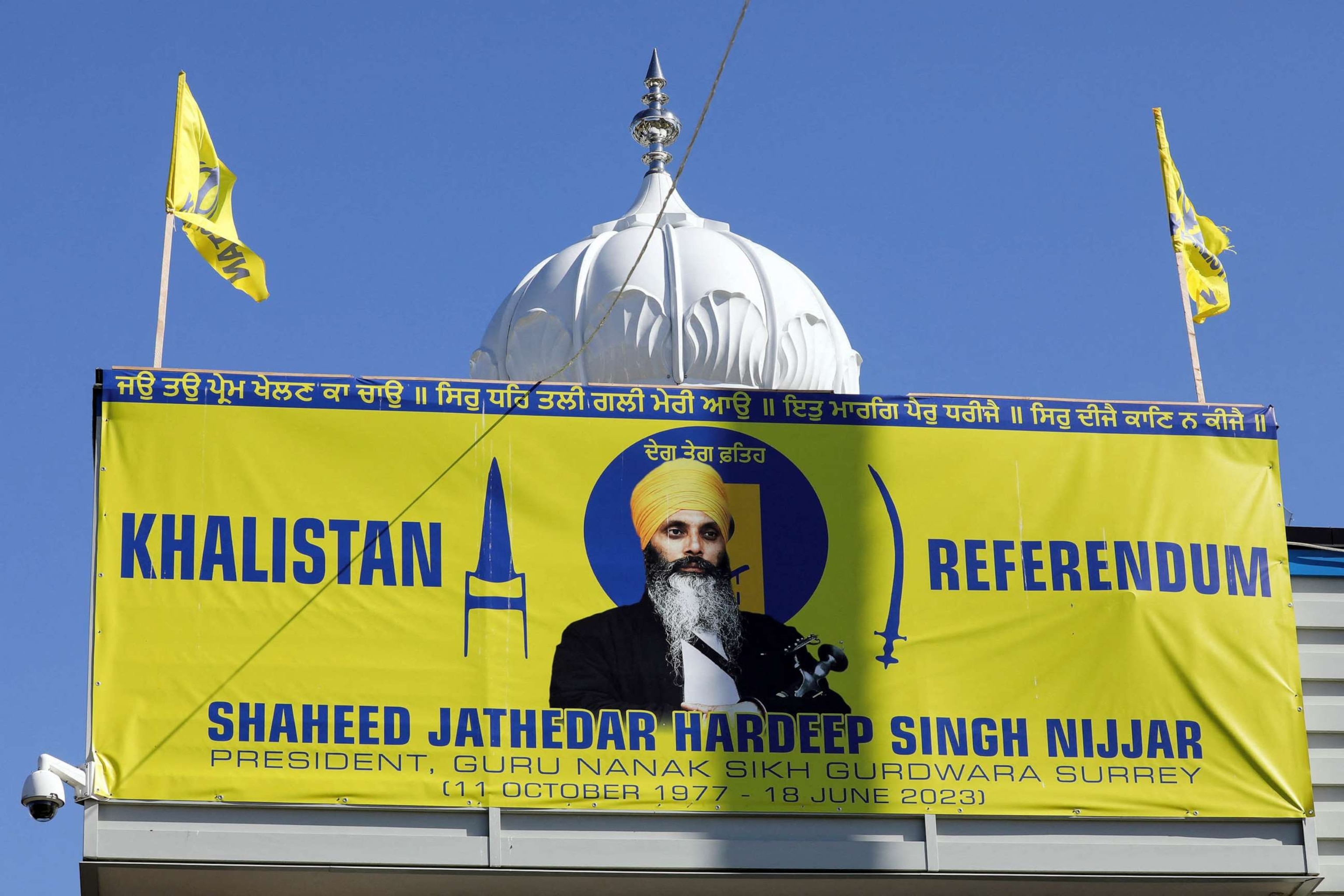 He advocated for the creation of Khalistan, an independent Sikh homeland in India's Punjab region, according to CTV News.
Sikhs in Canada protested over Nijjar's death, accusing the Indian government of being behind the slaying, according to CTV News.
Early Tuesday morning from New Dehli, the Indian government released a statement saying they "reject" the statement from Trudeau.
"Allegations of Government of India's involvement in any act of violence in Canada are absurd and motivated," the statement read. "Similar allegations were made by the Canadian Prime Minister to our Prime Minister, and were completely rejected. We are a democratic polity with a strong commitment to rule of law."
As their statement continued, India asked Canada to take action.
"We urge the Government of Canada to take prompt and effective legal action against all anti-India elements operating from their soil," their statement concluded.
Trudeau released a statement Tuesday contending that he and his government aren't looking to escalate tensions or provoke India.
"One of the things that is so important today, is that India and the government of India take seriously this matter. It is extremely serious and it has far-reaching consequences in international law and otherwise," he said.
The U.S. National Security Council spokeswoman Adrienne Watson said in a statement Tuesday that the White House was "deeply concerned" about the Canadian government's allegations against India and that "[i]t is critical that Canada's investigation proceed and the perpetrators be brought to justice."
The White House called on India to cooperate with Canada's investigation "and ensure that those responsible are held to account," Watson said.
Trudeau told the House of Commons he brought his concerns directly to India's Prime Minister Narendra Modi at last week's G-20 summit in New Delhi.
"Any involvement of a foreign government in the killing of a Canadian citizen on Canadian soil is an unacceptable violation of our sovereignty," Trudeau said.
Canadian Trade Minister Mary Ng said Friday she's postponing a trade mission to India that was scheduled for October, after tensions between the two countries escalated after Modi reprimanded Trudeau during the G-20 summit, according to Reuters.