— -- A family of seven with small children; a woman who was taken to a hospital after falling on ice; a Nigerian man who had to have fingers amputated due to frostbite. These are among a growing number of asylum-seekers and other migrants trekking on snow and ice to cross over the United States border into Canada, according to an attorney and Canadian network CTV.
They come from a range of countries, like Iraq, Syria, Sudan, as well as nations in Latin America -- many of them places without harsh winters like Canada's.
"Unfortunately, some individuals who are illegally entering Canada are not aware of the extreme weather conditions and geography they may encounter which can have dire effects to their well-being," a Royal Canadian Mounted Police spokesperson said in an email to ABC News.
They include families trudging along with young children in strollers, said Eric Taillefer, an immigration lawyer and vice president of the Quebec Immigration Lawyers Association.
"Clearly they are desperate to do it," Taillefer told ABC News.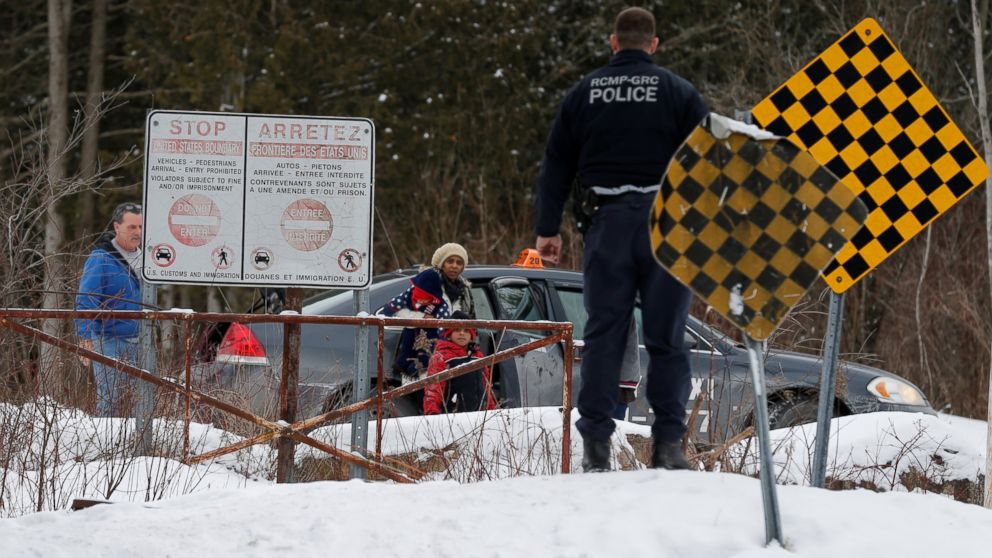 Border-crossing from the U.S. into Canada isn't new and those who make the trip don't usually pose a security problem, Taillefer said.
What's new now is the numbers, he said.
"It's very, very surprising," he said. "It doesn't appear to be slowing down. I don't think its going to be slowing down in the near future, at least not this year."
The spike
The number of asylum-seekers crossing into Canada rose from 2015 to 2016 and it has continued to spike this year, according to the Royal Canadian Mounted Police.
North of the eastern U.S. in Quebec -- where Canadian authorities say there's been the biggest rise in illegal crossings -- the number of asylum claims by people who crossed over legally and illegally more than tripled in January 2017 compared to a year earlier, authorities said.
In January of this year, there were 452 asylum claims at the Quebec's land border, compared to 137 in the same month in 2016 and 46 claims in January 2015.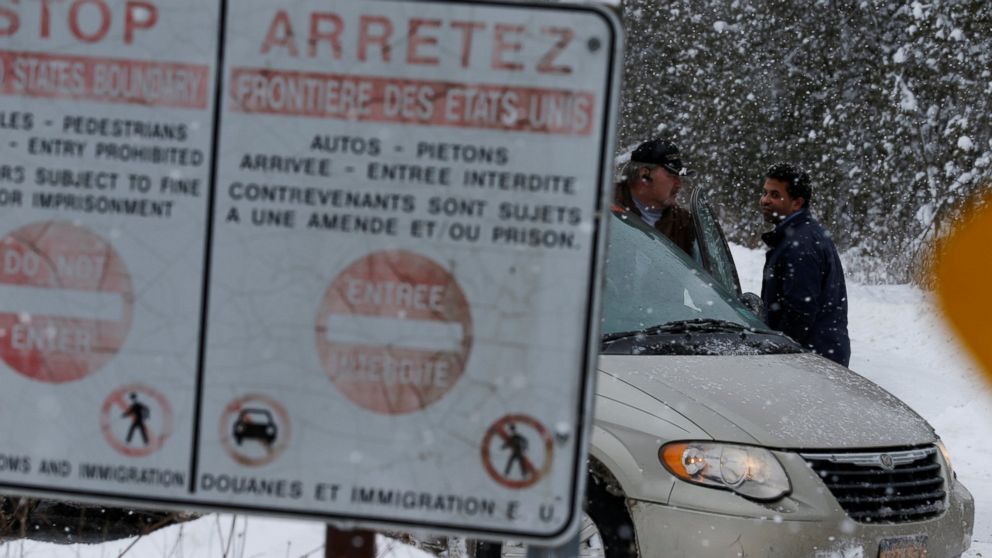 Crossings from the U.S. to Canada are also rising further west in British Columbia, just over the border from Washington state, and in Manitoba, which lies just north of North Dakota and Minnesota, authorities told reporters Monday.
Canadian police described the daily crossing numbers as fluctuating, but said in the last six months it's seen crossings in some areas increase from about one to two people per day up to 19 a day.
The surge of people fleeing the U.S. has been particularly pronounced since the U.S. presidential election in November, said Taillefer, the lawyer, and Marcella Reyes, a community services coordinator for the Scalabrini Centre for Migrants and Refugees in Montreal, Quebec.
Who's crossing?
It's not just lone people crossing the border -- it's families.
"It would be easier," Taillefer said, "for someone who is alone to cross, then maybe bring in his family in another way, but now we're really seeing whole families crossing at the same time."
"There are families, men and single women," Reyes told ABC News. "They just come with little tiny sweaters, no snow boots."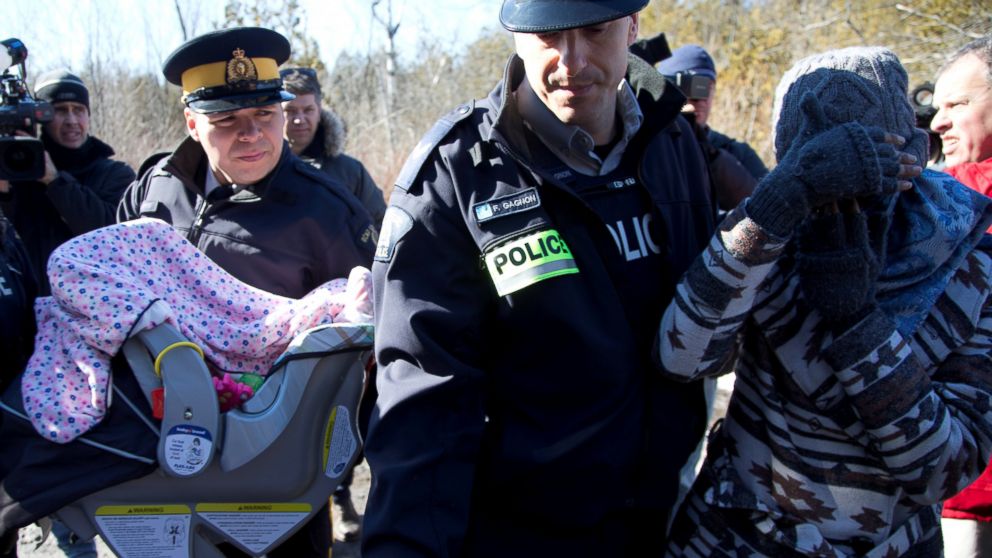 Taillefer said those crossing into Quebec include people from Iraq, Syria and Sudan -- three of the seven countries from which travel into the U.S. was temporarily blocked under President Trump's Jan. 25 executive order. The executive action has since been put on hold by federal courts and the administration is promising a new executive order to replace it.
Some crossing into Canada come from Eritrea in Africa, Taillefer said. And many are from Latin America, according to Reyes.
The border-crossers fall mainly into two groups: Some had set their sights on Canada from the start and just travel through the U.S. to get there.
"They leave their home countries and basically just use a U.S. visa to be able to come to Canada more easily," Taillefer said.
Others lived for months or even years in the U.S. before deciding to try Canada.
"Some of them were illegal, some of them had actually made refugee claims in the United States, but they decided to drop all that and come to Canada to claim instead," Taillefer said. "The other thing that we've noticed since November more particularly is they're afraid of the new U.S. administration ... Even if they're legally there as refugee claimants, they're afraid that because of the current climate they might not be well perceived by the population."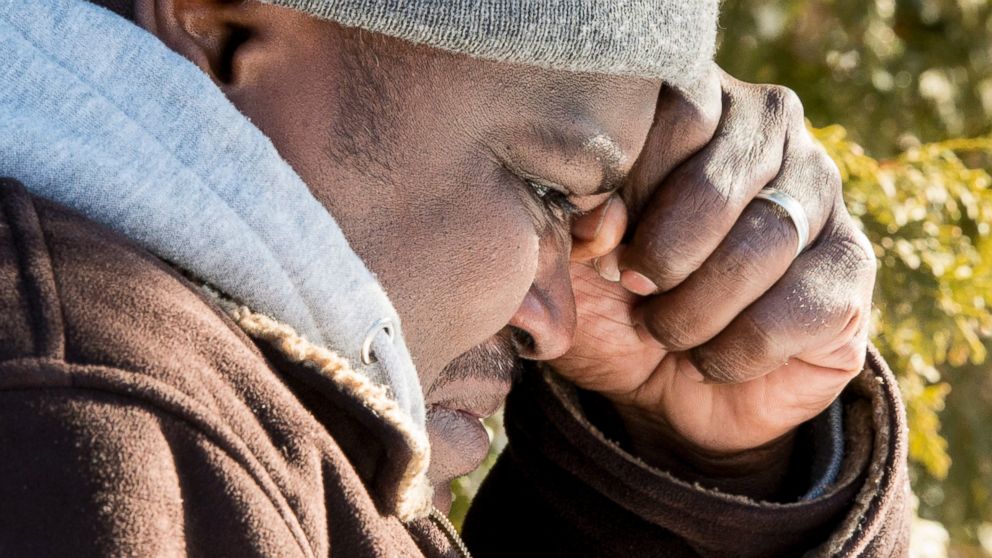 Reyes said that among the border-crossers served by her agency are many unauthorized immigrants from Latin America who cross the New York state border into Canada.
Some had been in the U.S. for years, she said.
"Their plan was to stay in the states but after Trump they decided to keep going," Reyes said.
Taking its toll
One hotspot for illegal crossings is near Emerson, Manitoba, where on Saturday night alone, Canadian police intercepted 22 people illegally crossing over from the U.S., according to police.
Greg Janzen, an official in the town, told Canadian networks CTV and CBC that the big increase in border-crossers makes him worry about safety of his community's residents and whether the town has enough resources to serve all the migrants and asylum-seekers coming in.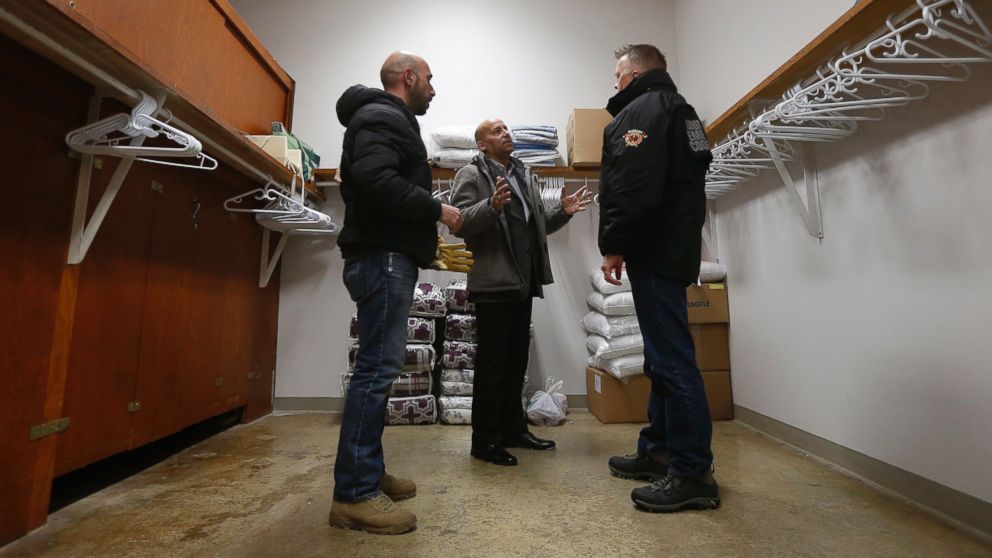 Reyes told ABC News the Scalabrini Centre in Montreal, which primarily helps migrants find assistance, including legal services, French language instruction and food, usually serves 20 people a year who have come across the U.S. border. Now in just the first six weeks of 2017 that number has jumped to 50, she said.
Taillefer similarly told ABC News that over the past few weeks the number of refugee claims he's handling has risen sharply, which is starting to "take its toll" on his work. He said while he usually has one or two new refugee claimants per week, for the past two or three weeks, he has had over 10 a week, and this past week had about 15.
"We're talking about hearings for refugee claims that are almost every day, and we're talking about very tight delays," he said.
At the law enforcement level, though, police said the flow of people is still manageable.
The Royal Canadian police told reporters Monday that while they are busier now and require more "manpower," they are not in "emergency mode" and the border crossings are still managed at the local level.
"At the ports of entry, the RCMP works closely with its domestic and U.S. partners to address cross-border criminality," the police said in an emailed statement. "Cooperative efforts have demonstrated that we can respond to the evolving threat environment encountered at the border."
From an illegal crossing to a quest for legal residency
"Crossing the Canadian border without reporting at a port of entry is illegal," making the person crossing subject to arrest and possible penalties, Canadian police said in an emailed statement to ABC News.
Whenever surveillance cameras pick up images of people crossing, patrols are dispatched to intercept those coming in, authorities said.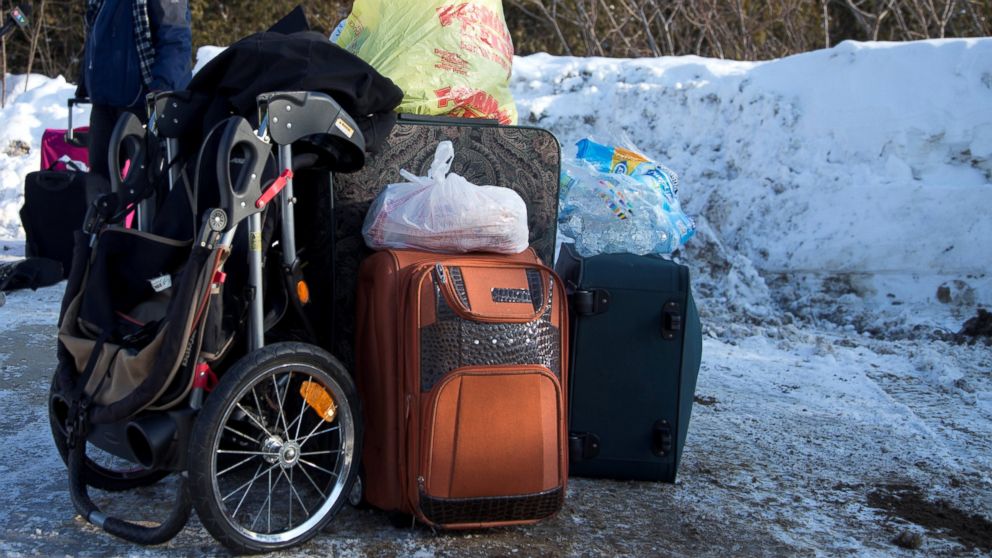 If the person who has crossed illegally applies for asylum, which is a claim for refugee status, they are taken to the country's border services agency where they can fill out paperwork and may be eligible for a hearing within 45 days. When a review board finds that asylum applicants are eligible to stay -- such as on the basis that they are at risk of persecution in their home country -- it grants them "protected person" status, which allows them to stay in Canada and apply for permanent residency. When people's asylum claims are rejected, they have to leave Canada.
In the Montreal area, if people have valid identification documents, once they are processed they can stay at a YMCA for up a few weeks and then can move into an area apartment, according to Taillefer. But now housing is stretched thin; Taillefer said the YMCAs are running out of space and some people are being sent to homeless shelters while they wait for a permanent address.
Pushback
The surge in illegal crossings is raising some concerns, including among some conservative officials in Canada.
Ted Falk, a member of the Canadian Parliament whose district includes Emerson, Manitoba, told the CBC that, "We have a port of entry for a reason because that's where we expect people that want to enter into our county to come."
Falk told CBC he hasn't heard that any of those who have crossed the border recently may pose a threat but he suggested that is a concern.
"Quite often [the asylum seekers] come in the middle of the night, they pound on the door, ring the doorbell, tap on the glass. Some [residents] are quite anxious about that situation," Falk said.
Another conservative, Michelle Rempel, told CBC that people should be reminded that illegal crossings aren't permitted.
"We shouldn't be romanticizing this to anyone who is considering this as an option," Rempel said. "Do we have the resources in place to enforce these laws? I think we have to stay on top of that."
But Taillefer said when he sees images of families crossing with strollers, "It's a bit hard to be tough on them. It kind of melts the heart."
"I think that the attitude is basically we're better off welcoming them in than being repressive because that's just going to complicate things," he said.
ABC News' Jeff Costello, Ben Gittleson, Lindsey Jacobson, Eva Pilgrim, Rex Sakamoto, Maia Davis, Will Gretsky and Michael Edison Hayden contributed to this report.