— -- Lucky would be an understatement to describe one man in Canada.
Peter McCathie survived being hit by lightning when he was a teenager and now he's won the lottery — both events combined come to about a 1 in 2.6 trillion chance.
McCathie is splitting the $1 million Lotto 6/49 prize with co-worker Diana Miller, the Atlantic Lottery told ABC News today.
He's getting an additional $10,000 since he owns the Amherst Shore Country Store in Amherst Shore, Nova Scotia, where the duo bought the $3 ticket.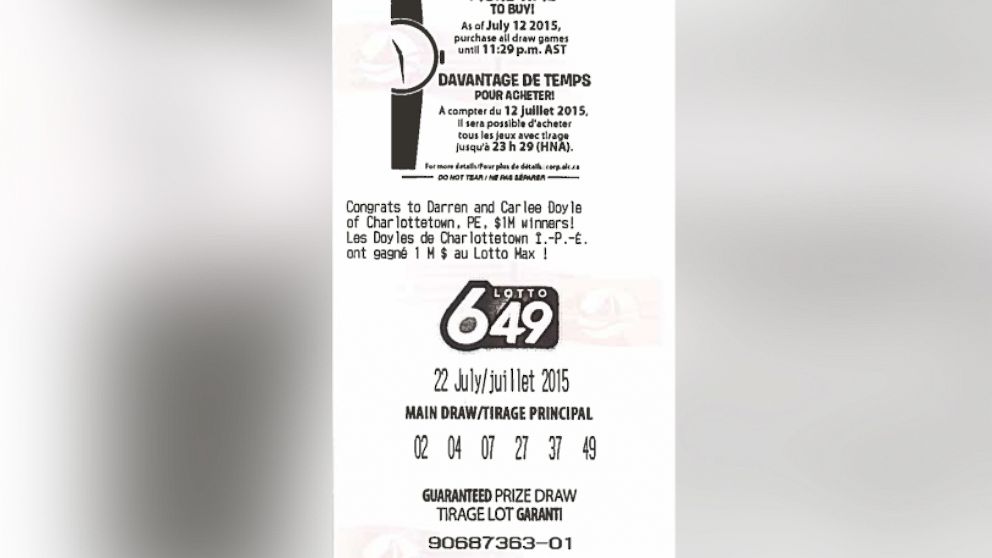 McCathie's first experience of defying odds — a nearly one in one million chance — happened when he was 14 years old and wading through shallow waters.
"I was trying to lock the boat up, it was a very sunny day, there was one big, white cloud in the sky and the lightning bolt came through the trees and hit me," McCathie told CTV.
McCathie survived the lightning strike and now years later, he told CTV he plans to use his unexpected winnings to take his wife of 30 years on a second honeymoon.
McCathie and Miller had been buying lottery tickets for about a year, but never imagined they would defy the odds.
"I honestly expected to get hit by lightning again first," he told CTV.
The 1 in 2.6 trillion calculation comes from combining the lottery odds, lightning odds and the odds that McCathie's daughter was struck by lightning as well, which happened a few years ago, University of Moncton mathematics professor Sophie Leger told ABC News today.
Leger worked through the equation — noting that she didn't know the exact number of lottery tickets McCathie has bought in his lifetime — to come up with the near-impossible odds.
"It's almost not possible, but it did happen," she said. "It shows that anything can happen in life."
Peter McCathie did not immediately respond to ABC News' request for comment.