Seoul— -- The captain of the South Korean ferry that sank in April, killing 304 people, was sentenced in South Korean district court today to 36 years in prison, with the ferry's chief engineer receiving a 30-year sentence.
Prosecutors had sought the death penalty for 68-year-old captain Lee Joon-Seok and three other main crew members for neglecting responsibility to rescue passengers, many of whom were high school students on a field trip. The 15 crew staffers were the first ones to escape when the Sewol ferry started to sink.
The Gwangju District Court in southern South Korea acquitted Lee on murder charges but said he was professionally negligent and abandoned passengers. The court also sentenced the chief engineer for homicide after he neglected two injured staff members during the escape.
Thirteen other crew members were each sentenced to five to 20 years in prison.
Prosecutors and the crew members have one week to appeal.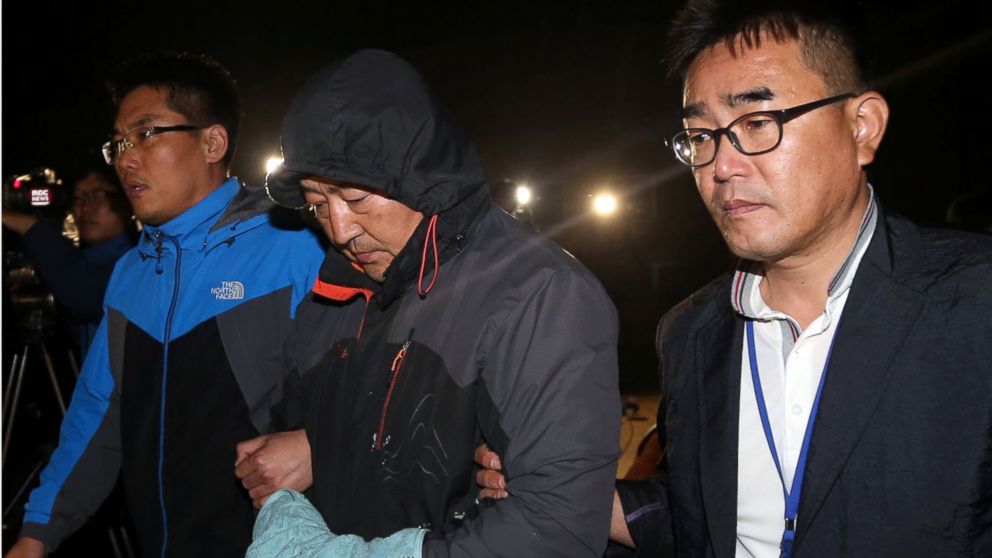 The ruling came as a surprise to many South Koreans watching the news.
"If you think of his age, 36 years in prison is no different from death penalty. He deserved it," said Jin Lee, 33, recalling that week in April when she cried almost every day watching the Sewol ferry sink on live television and the unsuccessful rescue operation in the following days.
"This is regrettable. Even if the captain didn't directly kill them, he knew they'd all die," said Joo-Hee Park, 24.
"The Sewol disaster has been a mass trauma for people in Korea. Its impact is large, especially because it was a preventable, man-made disaster. It wasn't an uncontrollable natural disaster," said Keum-joo Kwak, professor of psychology at Seoul National University.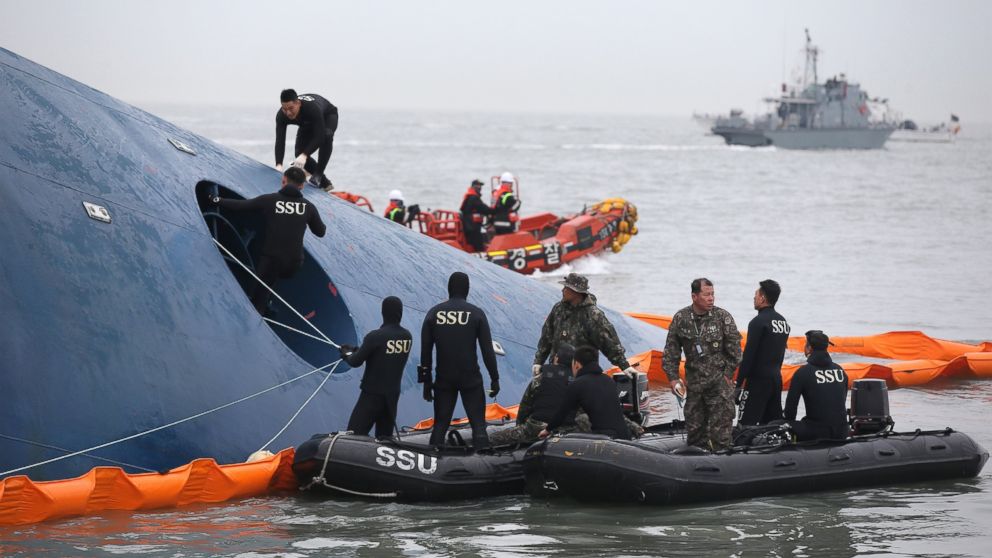 The captain has said he did not know his abandonment would lead to so many deaths.
Earlier, the South Korean government officially announced it will stop searching for nine bodies still missing from the disaster, citing dangerous conditions and falling water temperatures.
"The government deployed as many resources as possible ... to bring the last missing person to the families," said Lee Ju-young, Minister of Oceans and Fisheries. "But the situation in the ship has become too difficult for search operations to continue."
The Sewol ferry capsized on April 16 while en route from the South Korean mainland to the holiday island of Jeju. Of the 476 people on board, 325 were high school students. Only 75 of the students survived.
Minjun Kim, Minkyeung Cha and Inyeong Kim contributed to this report.