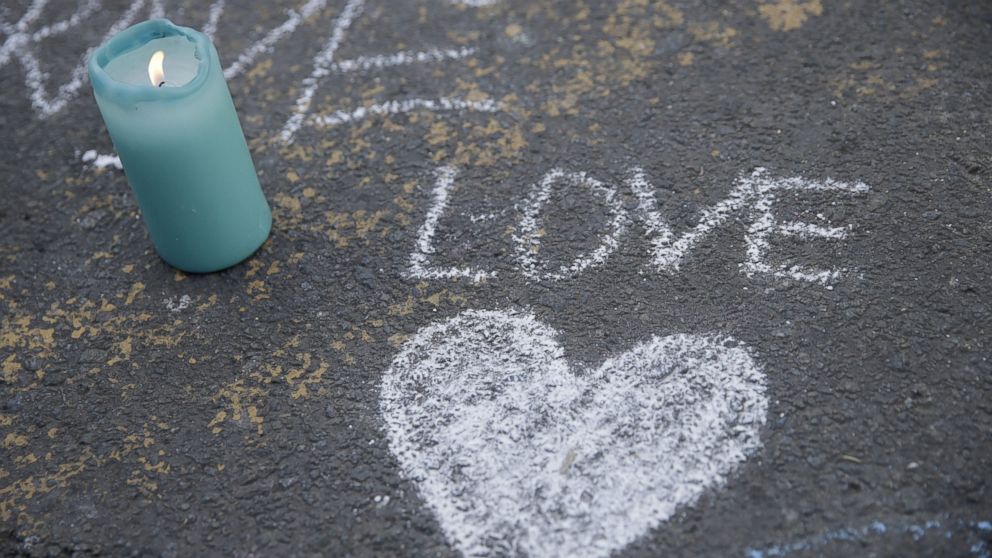 — -- "Terror has no religion."
"We are not afraid."
"Pray for BXL."
"We are one."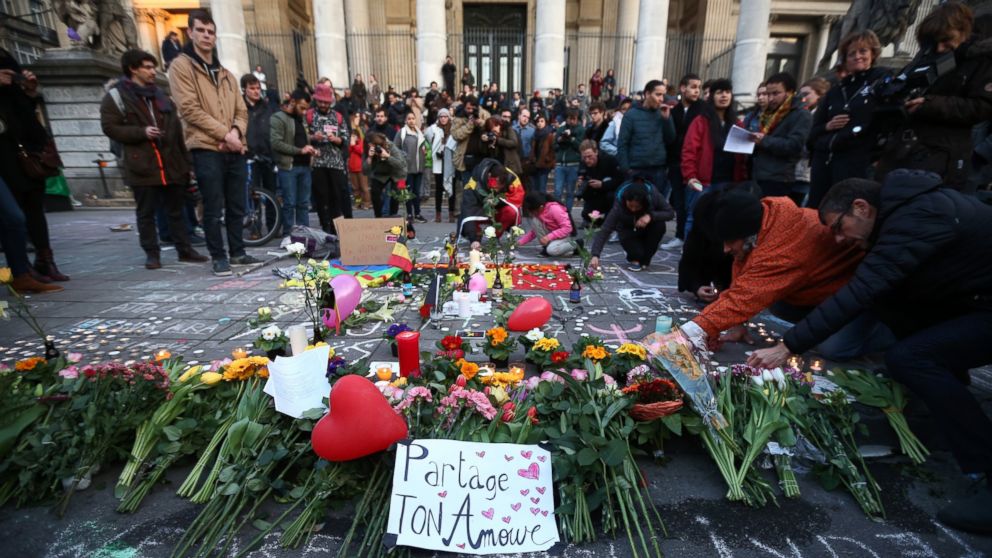 These were just some of the messages drawn across a Brussels plaza after explosions rocked the Belgian capital earlier today.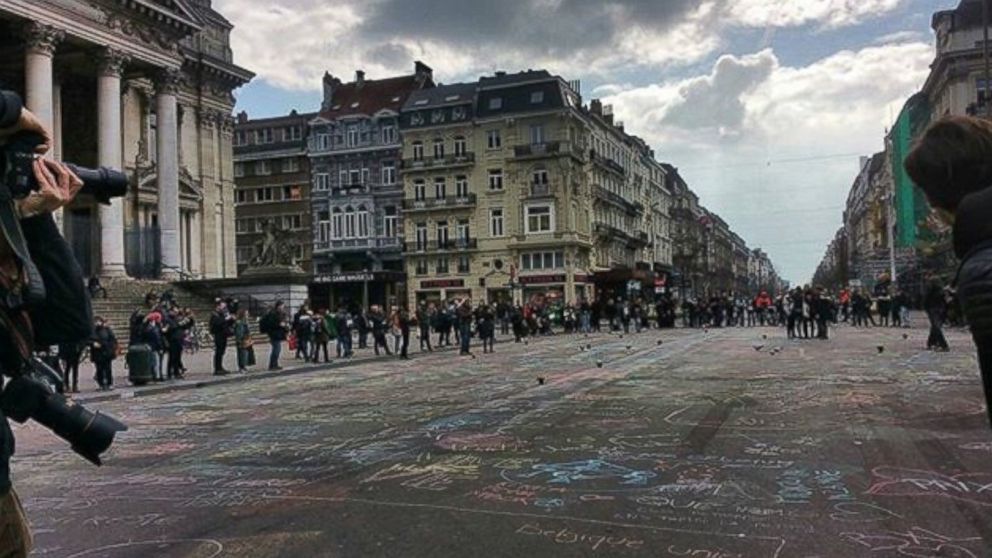 Belgians and tourists gathered in the plaza outside the Bourse –- the Belgian stock exchange –- to pay tribute to at least 31 killed and dozens more injured at the Brussels airport and metro station.
Bourse Square is just a few miles from the Zaventem airport, where two explosions occurred, and two miles from the Maelbeek station, where a third blast hit.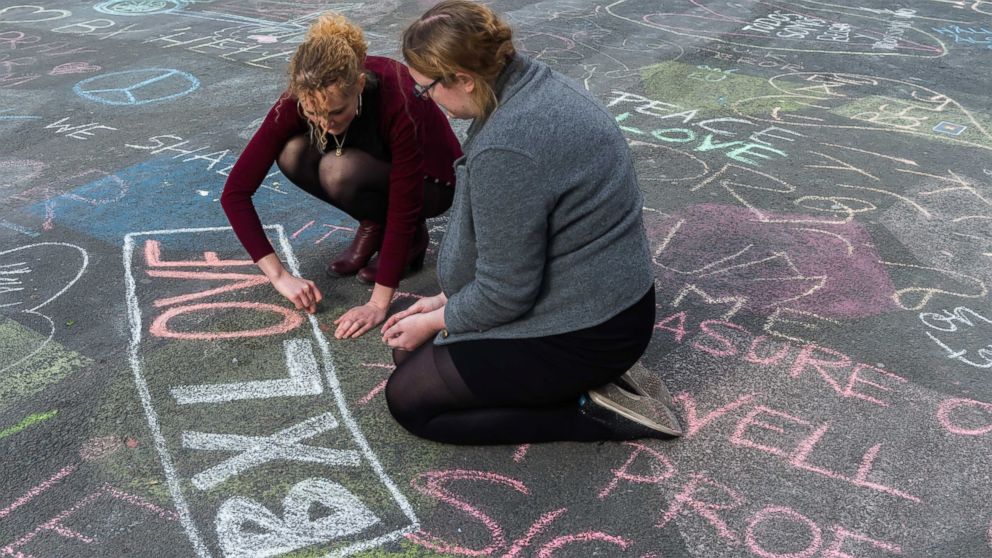 Messages have been building over the course of the day, ranging from anger to resilience to calls for love and peace. Hundreds flocked to the square, despite calls from officials to stay indoors.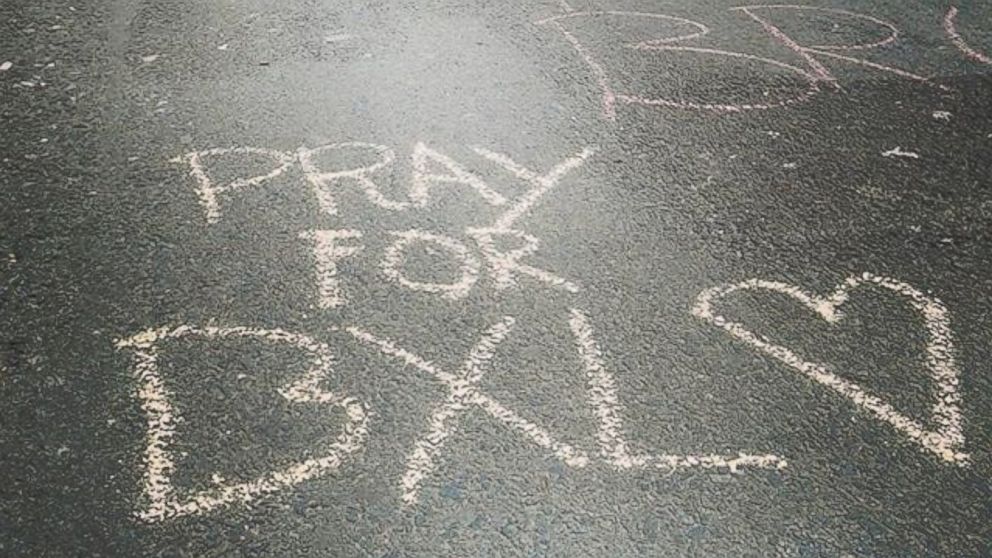 Other countries have joined in acts of solidarity and mourning for the lives lost in the Belgium attacks.
Iconic buildings around the world will be lit in the colors of the Belgian flag -- black, yellow and red -- including The Eiffel Tower, Dubai's Burj Khalifa, the world's tallest skyscraper, and One World Trade Center in New York.