— -- Police killed three terror suspects today in twin standoffs that left four hostages dead and a nation on edge.
Some hostages were seen fleeing the site of one standoff, a Paris kosher market, and officials later said that four hostages were killed there.
And at a concurrent standoff at a printing company in the town of Dammartin-en-Goele, 20 miles northeast of Paris, police killed the Charlie Hebdo attack suspects as the brothers -- one of them previously wounded -- came out of the building with guns blazing, French officials said.
After the siege was over, police found automatic weapons, Molotov cocktails and a rocket propelled grenade, primed and ready to launch, the Paris prosecutor said.
The dramatic developments came after sustained gunfire and small explosions erupted at both hostage situations in France, two days after a massacre at the Paris offices of the satirical newspaper Charlie Hebdo.
There were at least four explosions and a barrage of gunfire at the market in the Porte de Vincennes area of Paris and then police were seen going in. People then were seen coming out of the market, and ambulances and firetrucks drove towards the market, loaded people in and drove away. After that siege was over, police found explosives around the shop tied to a detonator, the Paris prosecutor said.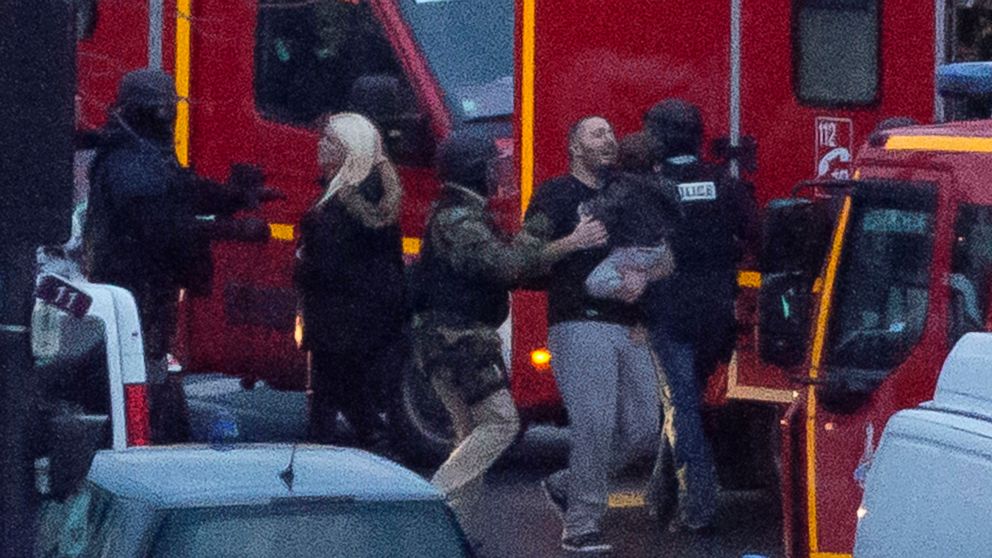 At the same time, there was a standoff in Dammartin-en-Goele, said Audrey Taupenas, a spokeswoman for City Hall. That's where brothers Cherif and Said Kouachi -- identified by French officials as suspects in Wednesday attack that killed 12 people -- were holed up, authorities said.
The two simultaneous standoffs were linked, with suspected gunmen in each situation connected through an earlier attempt to break a convicted terrorist out of jail, Paris' public prosecutor told ABC News.
Amedy Coulibaly, 32, a suspect in a Thursday fatal shooting of a police officer in Paris' Monrouge area, was identified by police as the hostage taker at the kosher grocery. Coulibaly was convicted for his involvement in a previous attempt to help a convicted terrorist escape custody, while Cherif Kouachi was released.
The man they were accused of trying to free from prison was Smain Ali Belkacem, one of those behind the 1995 attack on the Paris transport system that killed eight people and wounded 120, according to the Paris public prosecutor.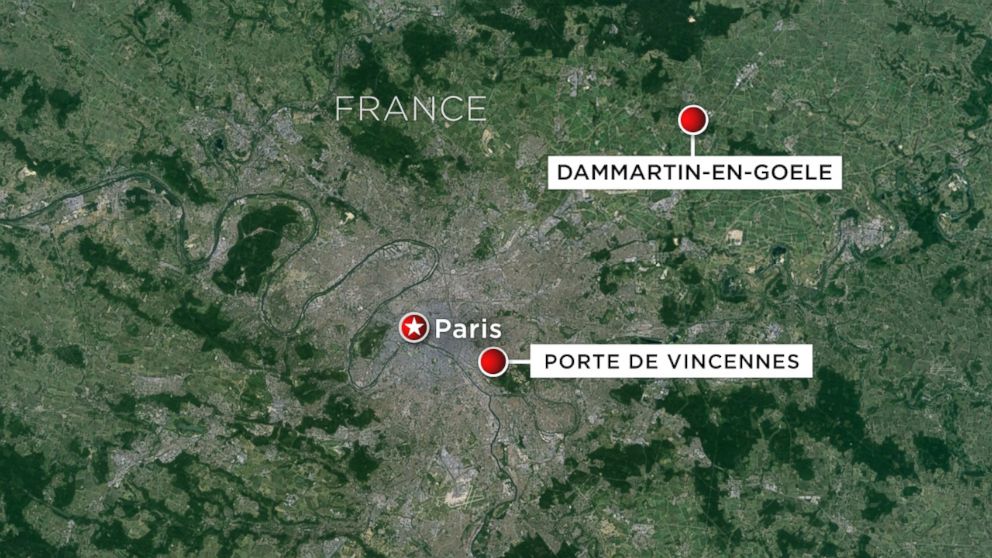 A French TV channel, BFM-TV, reported that it spoke to two of the hostage takers during the sieges in eastern and northern Paris. Cherif Kouachi claimed he had been "commissioned" by al Qaeda in Yemen and been trained by the U.S. cleric, Anwar Al Awaki, according to the TV station. He also told the station that "we are defenders of the prophet."
BFM-TV also said Coulibaly, the supermarket gunman, called the station at 3 p.m. local time and claimed he had "synchronized" his attack with the Kouachi brothers. He told the station he belonged to ISIS.
The Associated Press reported that it received a statement from al Qaeda's branch in Yemen (al Qaeda in the Arabian Peninsula) claiming it directed the attack against Charlie Hebdo "in revenge for the honor" of the Prophet Muhammad. The statement, in English, claims the leadership directed the operations.
In a separate video statement, AQAP said "some of the French have shown disrespect toward God's Prophets, so a group of God's faithful soldiers assaulted them and taught them respect and the boundaries of freedom of speech."
The government of Yemen said tonight it has set up an investigation into the possibility of a Yemen link with the Paris attacks.
Police have issued a wanted poster for a female suspect at large, identified as Hayat Boumeddiene.
As helicopters and hundreds of security forces streamed to Dammartin in an effort to detain the massacre suspects, a hostage situation unfolded at the grocery, sending heavily armed SWAT teams to in Paris.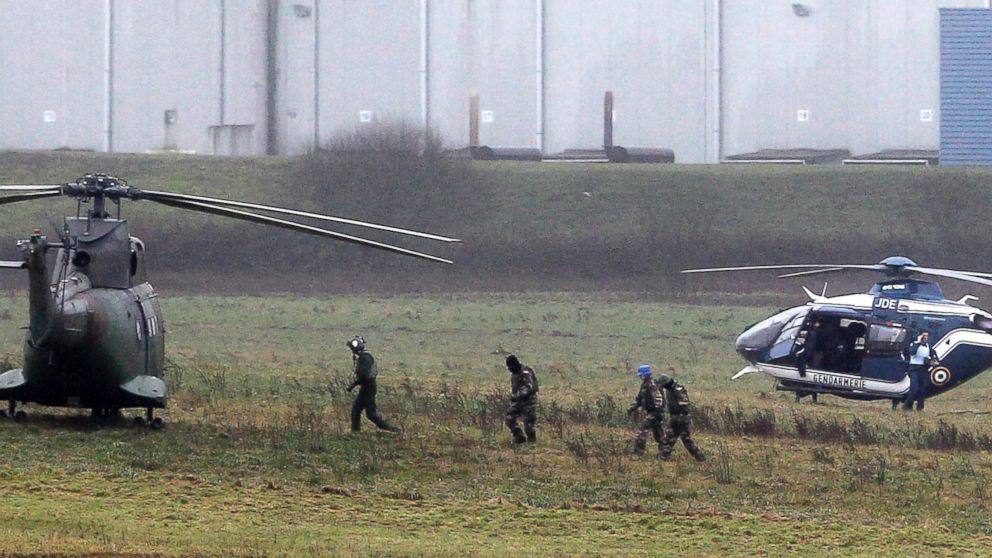 Though a Dammartin official had said earlier in the day that there was a hostage at the printing company, Interior Ministry later noted that there was someone inside the building, but was not a hostage.
And throughout the day, a graphic designer was hiding on the second floor under boxes and was feeding the authorities information via text message, Interior Ministry spokesman Pierre-Henry Brandet said.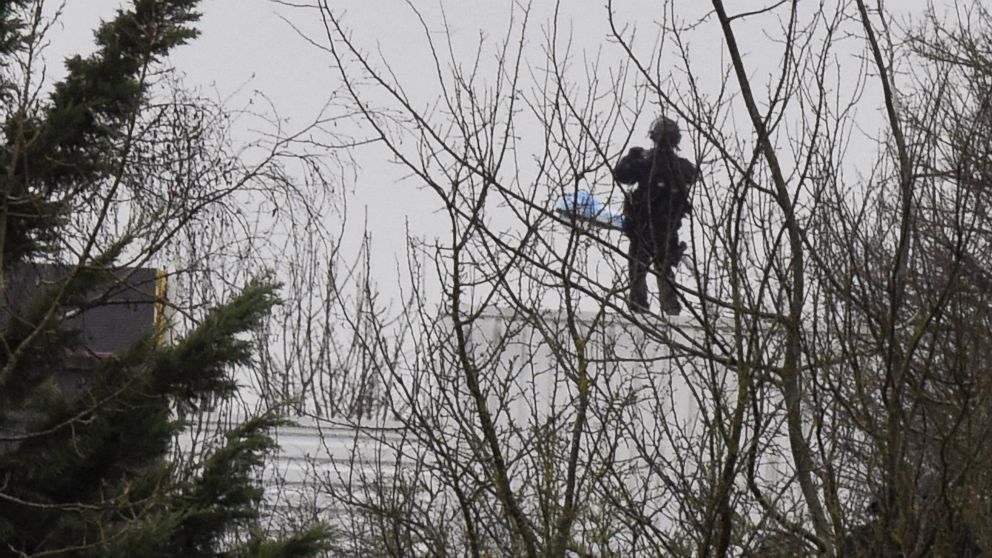 About 900 people were trapped in a nearby high school for a while. "They say to us to stay in the high school and be calm, but we can't because we are really scared," teacher Marianne Genet said.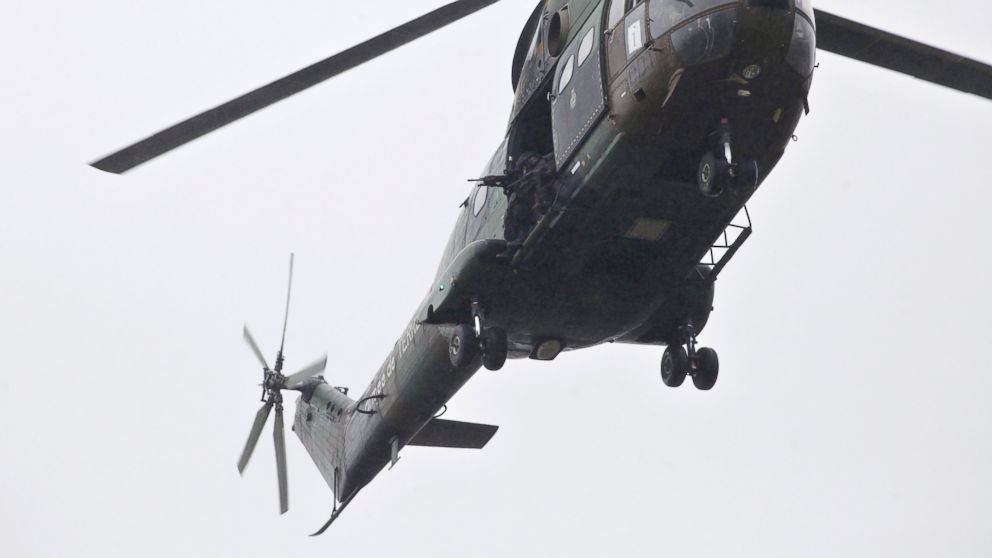 Two assailants went inside the offices of Charlie Hebdo on Wednesday and listed off the names of their targets before shooting them execution-style, Paris Deputy Mayor Patrick Klugman told ABC News on Wednesday. A third man was waiting outside the building, he said.
After the shooting, more than a thousand troops were deployed on the streets of France as part of the country's heightened state of alert.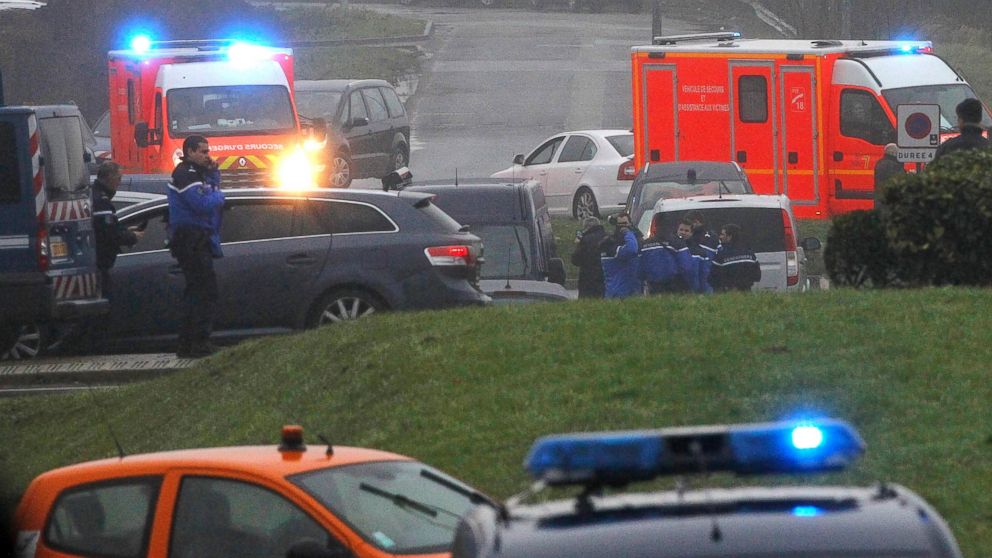 "France isn't done with the threats it is targeted with," French President Francoise Hollande said during an evening TV statement. "We call on vigilance, unity and mobilization."
"We are a free people that doesn't give in to any pressure," he added. "We carry an ideal that is larger than us. We will defend it everywhere that peace is threatened."
The Associated Press contributed to this report.
Get real-time updates as this story unfolds. To start, just "star" this story in ABC News' phone app. Download ABC News for iPhone here or ABC News for Android here.