Check Out Obama and Putin's Handshake at Paris Summit
Russians release photo of the presidents meeting.
December 1, 2015, 7:42 PM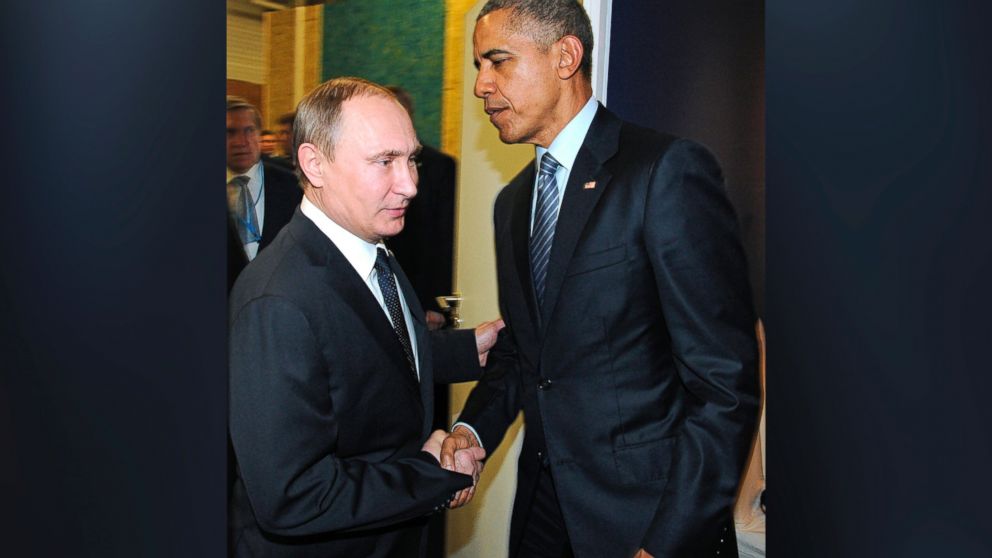 — -- Check out President Obama and President Putin shaking hands on the sidelines of the COP21 Summit in Paris on Monday.
Reporters were not allowed in the meeting, and the White House did not release any photos of President Obama and President Putin shaking hands.
But in a surprising move, the Russians did publish a photo of the two leaders on Tuesday. A White House official confirms the meeting on background. The leaders continued to discuss the global threat posed by ISIL, and it appears President Obama raised the escalation of tensions between Russia and Turkey with Putin.
Putin's spokesperson, Dmitry Peskov, told Russian reporters in Paris that Obama "expressed his regret" about the downing of the Russian jet by Turkey.