— -- Chile's Villarrica volcano erupted overnight, sending lava shooting into the night sky.
The amazing display was visible from miles away.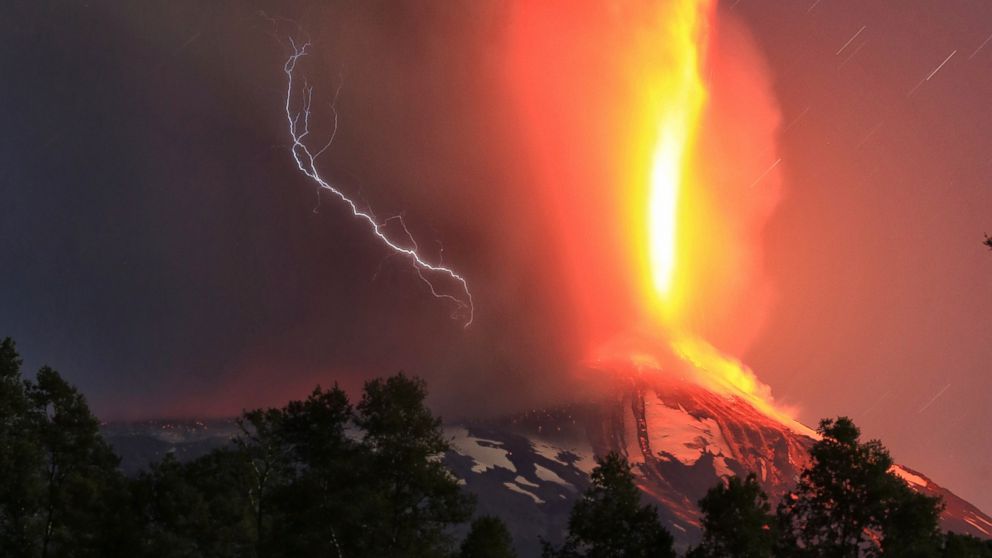 The volcano erupted at about 3 a.m. local time, according to the National Emergency Office, which issued a red alert and ordered evacuations.
Credit: Instagram/fernardtoro
Villarrica is one of Chile's most active volcanoes, with increased activity reported in the past month.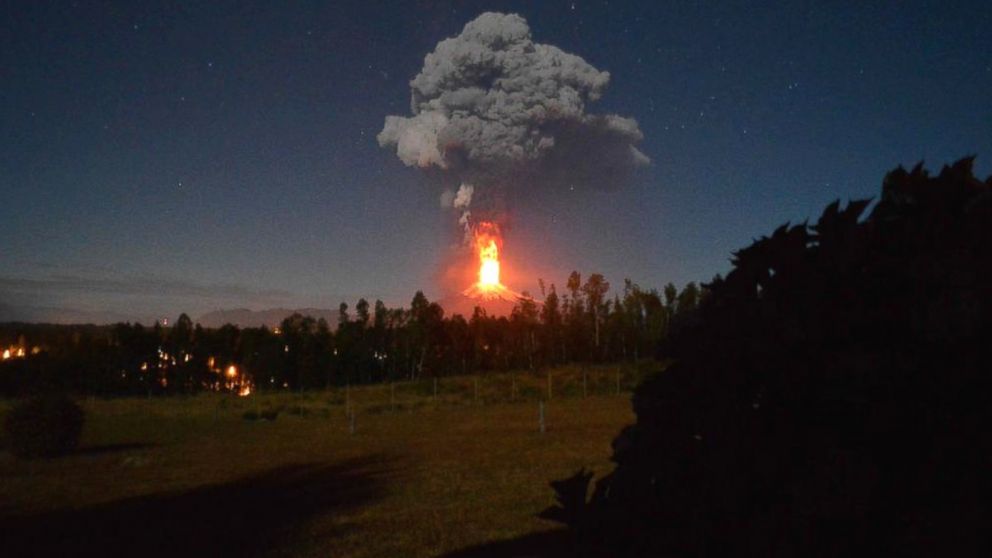 The 9,000-foot volcano is located in Chile's central valley about 400 miles south of Santiago.
Credit: Instagram/ikeralc