China Opens 600-Feet-High Glass-Bottomed Bridge in Canyon That Inspired 'Avatar'
The bottom is completely transparent, and it's almost 1,000 feet long.
September 25, 2015, 2:21 PM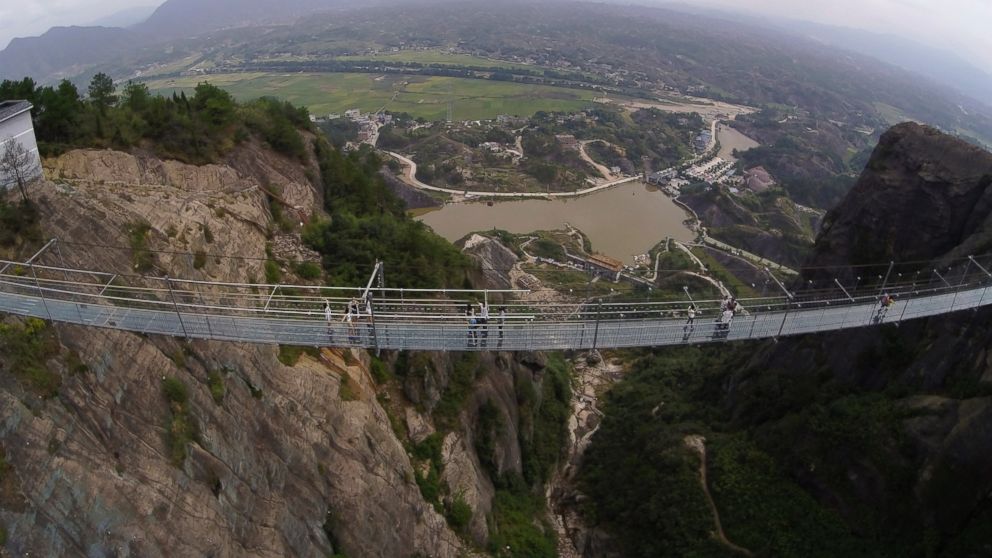 — -- China has just opened its first glass-bottomed suspension bridge, and being nearly 600-feet-high and 1,000-feet-long, it definitely isn't for the faint of heart.
The high-altitude, transparent bridge opened this past Thursday in Zhangjiaje Grand Canyon in central China's Hunan province, according to Chinese newspaper, the People's Daily.
The canyon, which is a part of the Shiniuzhai National Geological Park, reportedly inspired the world of James Cameron's "Avatar," the China Daily reported, adding that a sky column similar to one seen in the movie, was renamed "Avatar Hallelujah Mountain" in 2010.
The new bridge is expected to be named the longest and tallest glass-bottomed bridge in the world, the BBC reported this past June, when its Tel Aviv-based architecture, Haim Dotan, first shared conceptual art of the structure.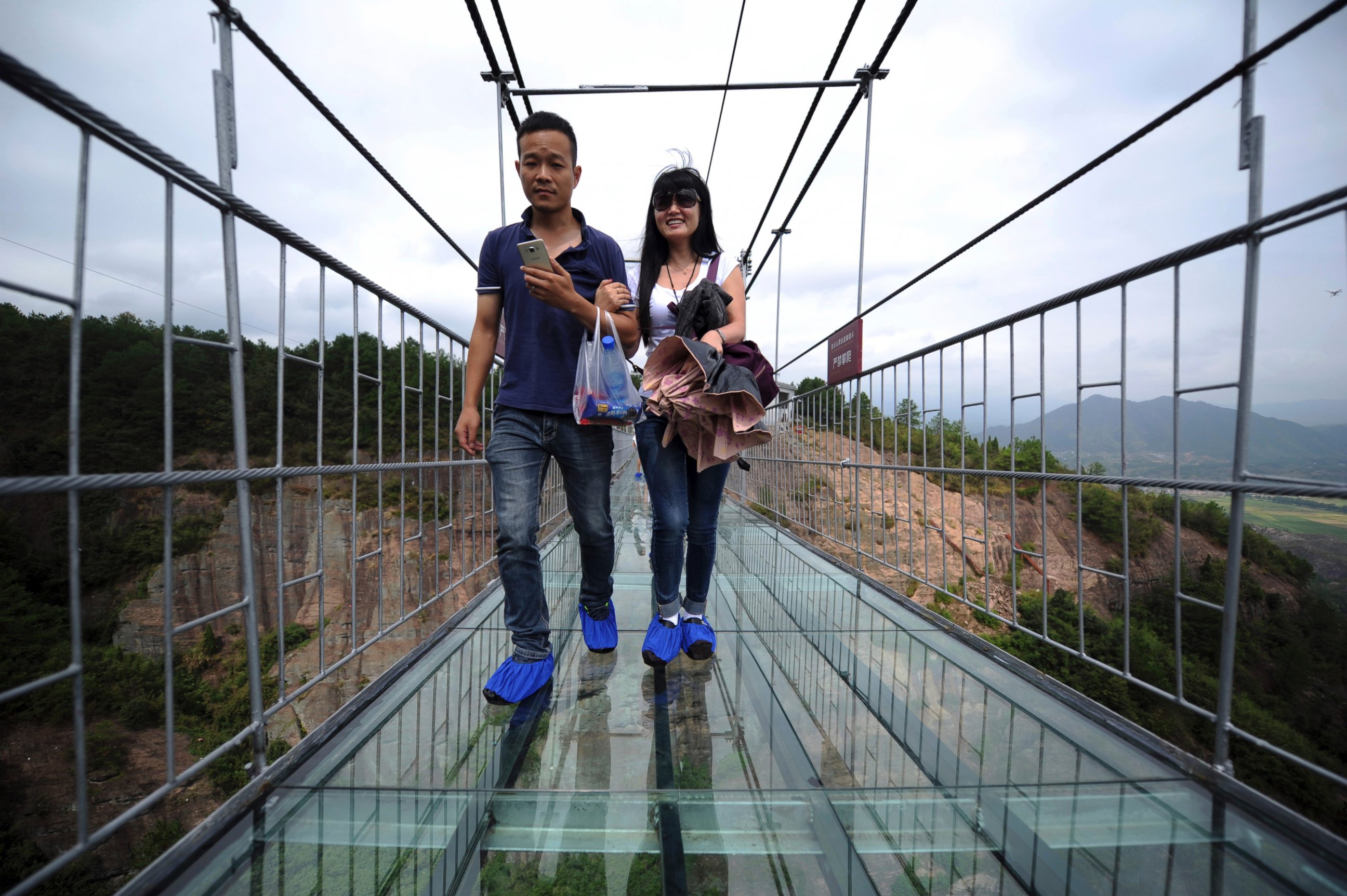 "I believe in nature, harmony, balance and beauty," Dotan told the BBC. "Nature is beautiful as is. The Zhangjiajie Glass Bridge was designed to be invisible as possible -- a white bridge disappearing into the clouds."
Despite its minimalist look, the bridge has been designed to withstand high winds, earthquakes, frost and the weight of 800 visitors at any given time, the BBC added.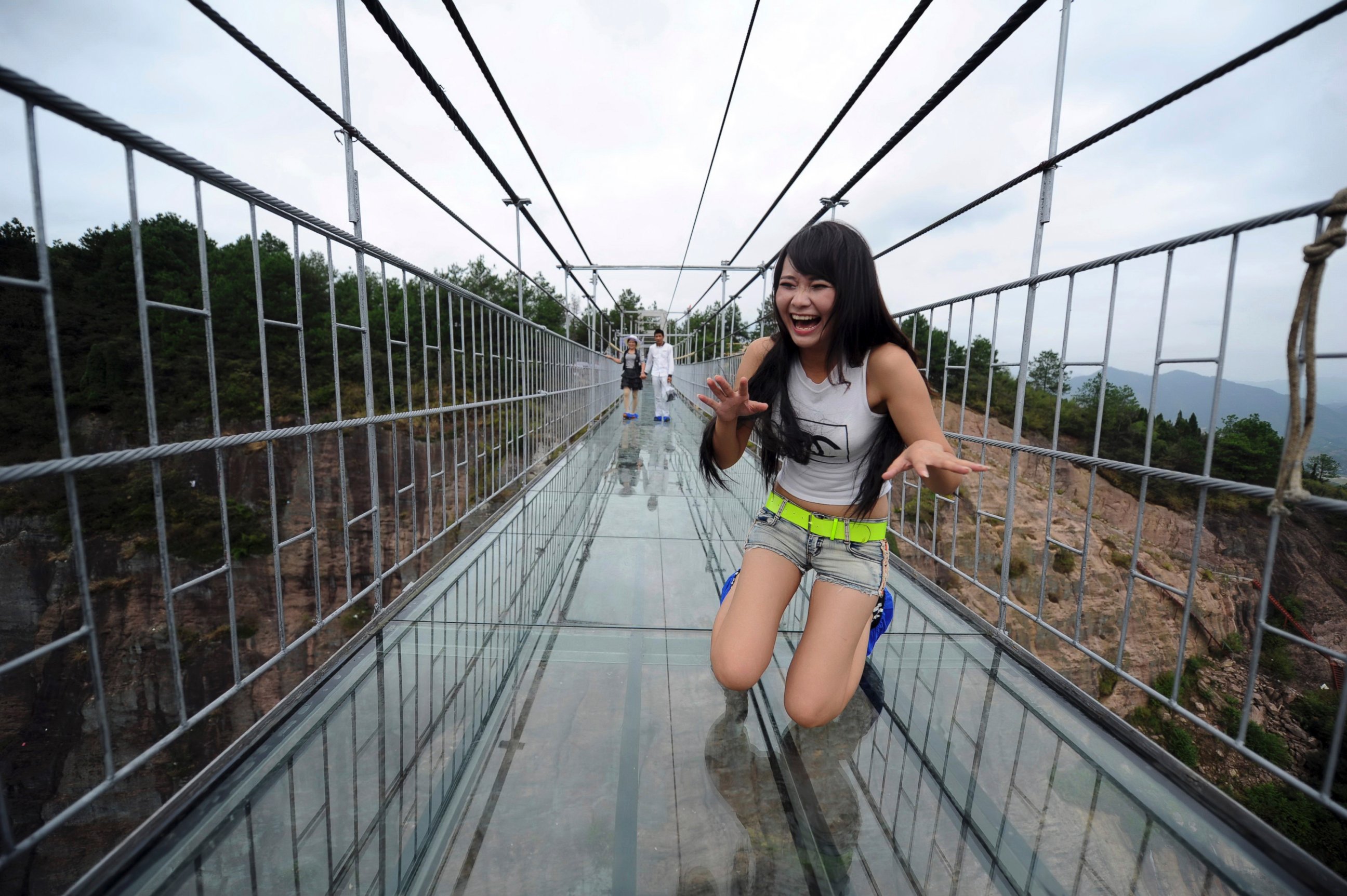 Photos from the bridge's recent opening to the public show both thrill-seeking tourists excited to cross and visitors too frightened to continue walking across.