White House prepares emergency spending request for coronavirus
There are now 53 people in the U.S. who have tested positive for COVID-19.
As the number of people in the U.S. testing positive for novel coronavirus ticks upward, the White House scrambled Monday to prepare a hefty emergency spending request for Congress to respond to the global outbreak.
Several sources told ABC News the figure could be around $1 billion, although they cautioned that the final number remains in flux.
How exactly that money will be used is still unclear, although it will likely be the subject of questions Tuesday when Health and Human Services Secretary Alex Azar testifies before the Senate Appropriations Committee. Also on Tuesday, several administration officials were expected to deliver a briefing to senators containing some classified information on coronavirus.
U.S. cases of novel coronavirus rose again on Monday, largely connected to passengers who had been aboard the Diamond Princess cruise ship. As of Monday, 53 people in the United States tested positive for novel coronavirus, or COVID-19, as the virus is officially known.
Of those cases, 39 are among people who were repatriated to the United States on charter flights from Wuhan, China, or from the Diamond Princess cruise ship. There have been 14 additional cases of COVID-19 diagnosed by the U.S.health care system, according to the Centers for Disease Control and Prevention. All but two of those cases are among people who traveled to China, and the two cases involving human spread occurred between individuals in the same household.
Meanwhile, China has postponed its most important political gathering as the country struggles to contain a deadly coronavirus outbreak that has spread to more than two dozen other nations.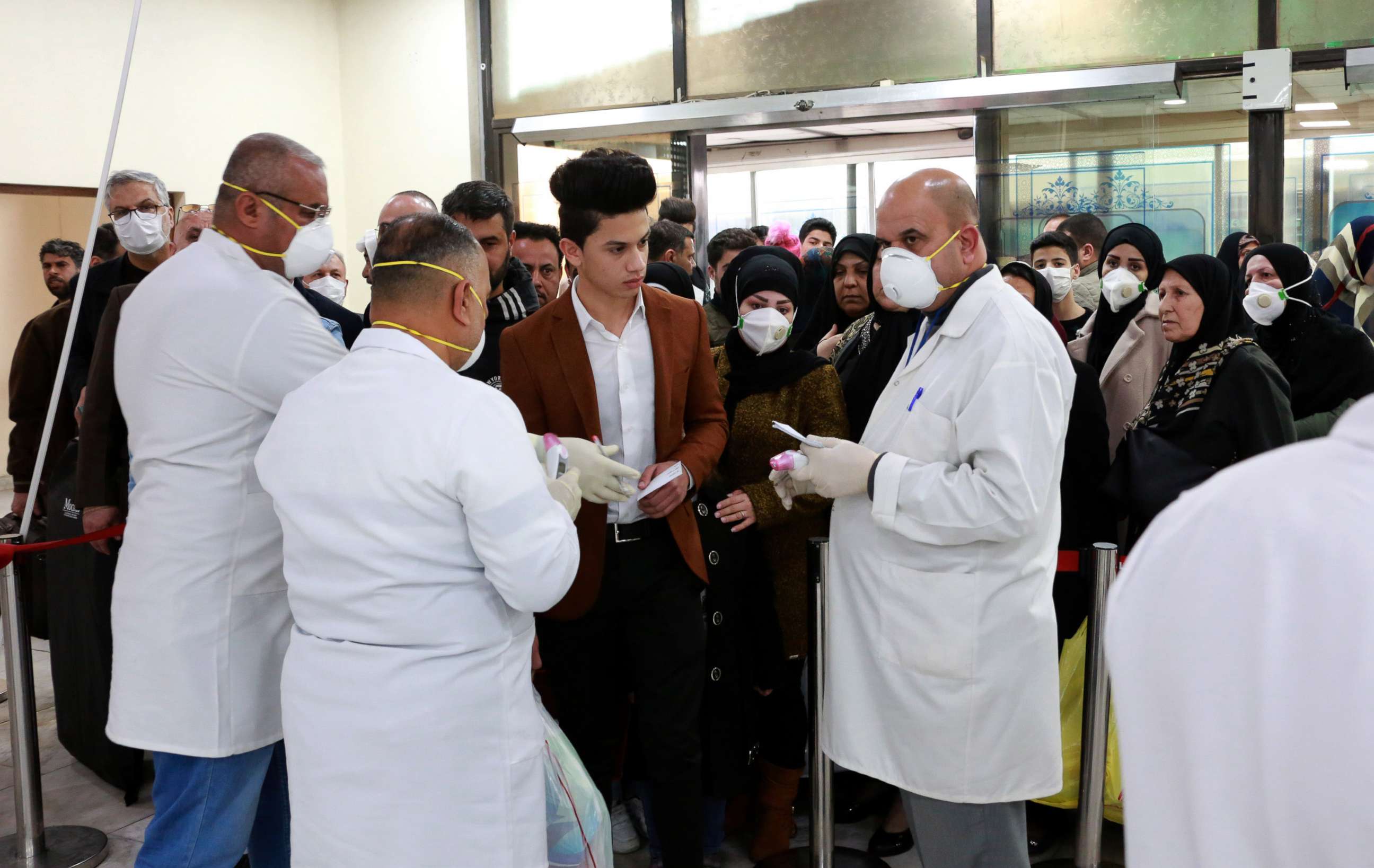 China's top legislature approved a draft decision on Monday to delay the annual parliament session set to take place in Beijing in March. A new date will be decided at a later time, according to state media outlet CGTN, which is owned by CCTV, the national media organization of China. It's the first time in decades that the assembly has been postponed -- since the Cultural Revolution.
The news came as the number of deaths in the country from the novel coronavirus topped 2,500 while the number of cases abroad continued to climb.
World Health Organization officials maintained that while the virus "absolutely" has the potential to become a pandemic, it's still too soon to classify it that way.
While the sudden increase in confirmed cases in Italy, Iran and South Korea are "deeply concerning ... for the moment, we are not witnessing the uncontained global spread of the virus," Dr. Tedros Adhanom Ghebreyesus, director general of the WHO, said Monday.
As of Monday, China's National Health Commission said it has received 77,361 reports of confirmed cases and 2,618 deaths on the Chinese mainland. More than 83% of the cases and all but one death were in Hubei province, where the outbreak emerged in its capital, Wuhan, back in December. Chinese authorities have since placed the city under lockdown.
An additional 112 confirmed infections have been reported in the special administrative regions of Hong Kong and Macao as well as Taiwan, with two deaths in Hong Kong and one in Taiwan, according to China's National Health Commission.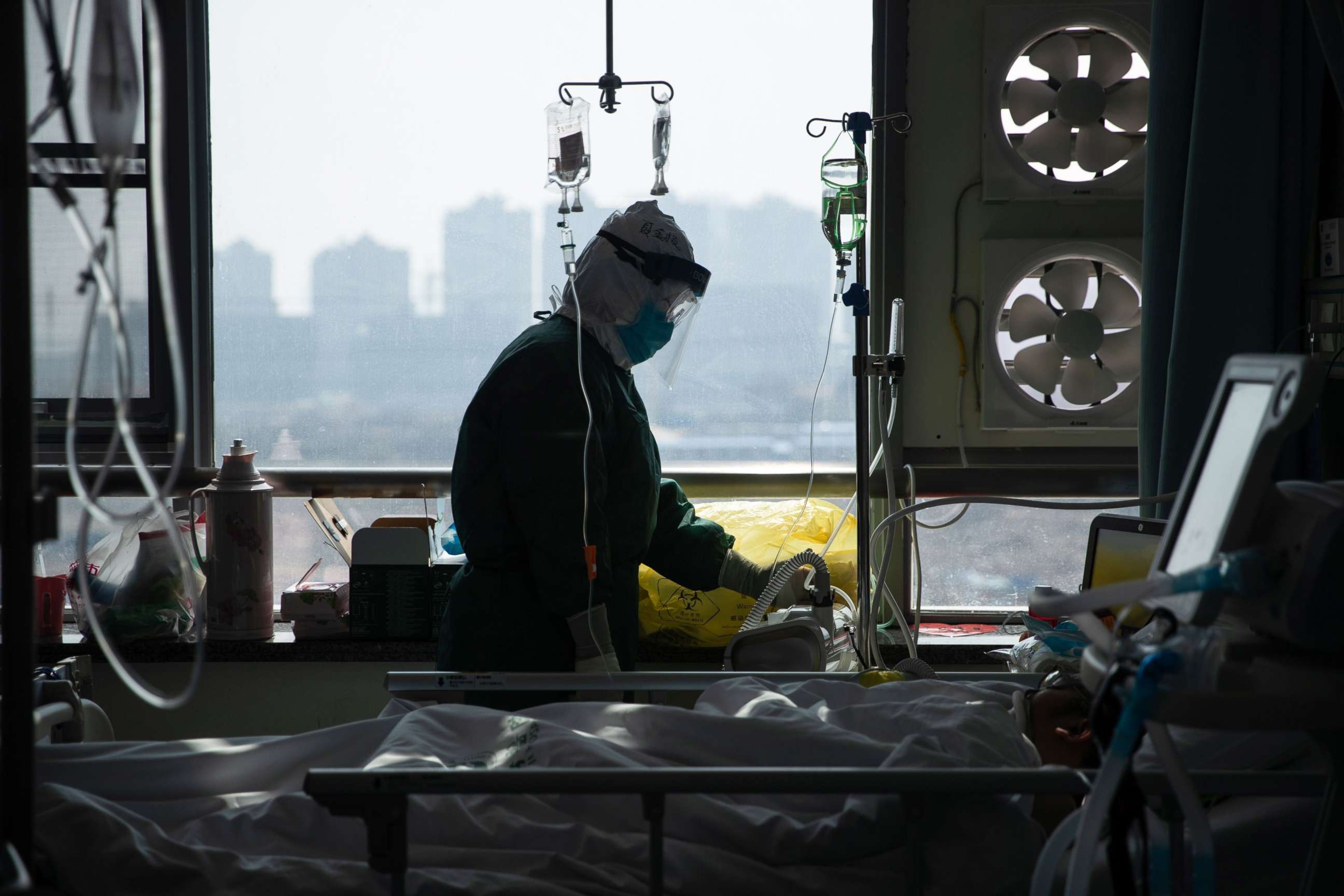 As cases rise outside of China, Dr. Tedros said he was encouraged by a decline in new cases in China in recent weeks. Dr. Bruce Aylward, who is heading up the team of WHO medical experts in China, pointed to the extreme lockdown measures China has taken as the driving force behind that decline.
"China has taken one of the most ancient strategies for infectious disease control and rolled out probably the most ambitious and, I would say, agile and aggressive disease-containment effort in history," Aylward said during a Monday news conference in Beijing. The approach, he added, "changed the course of what was a rapidly escalating and continues to be a deadly epidemic."
WHO experts in China are currently reporting a 2-4% fatality rate in Wuhan, China, and a 0.7% fatality rate outside of Wuhan. For mild cases of the disease, there's a roughly two-week recovery rate, and for more severe cases, the recovery rate is between three and six weeks.
The newly discovered virus has spread overseas, with at least 1,769 confirmed cases in 28 countries, including the United States, according to the latest data from the World Health Organization, which has declared the outbreak a global health emergency.
The worldwide death toll now stands at at least 2,612 deaths.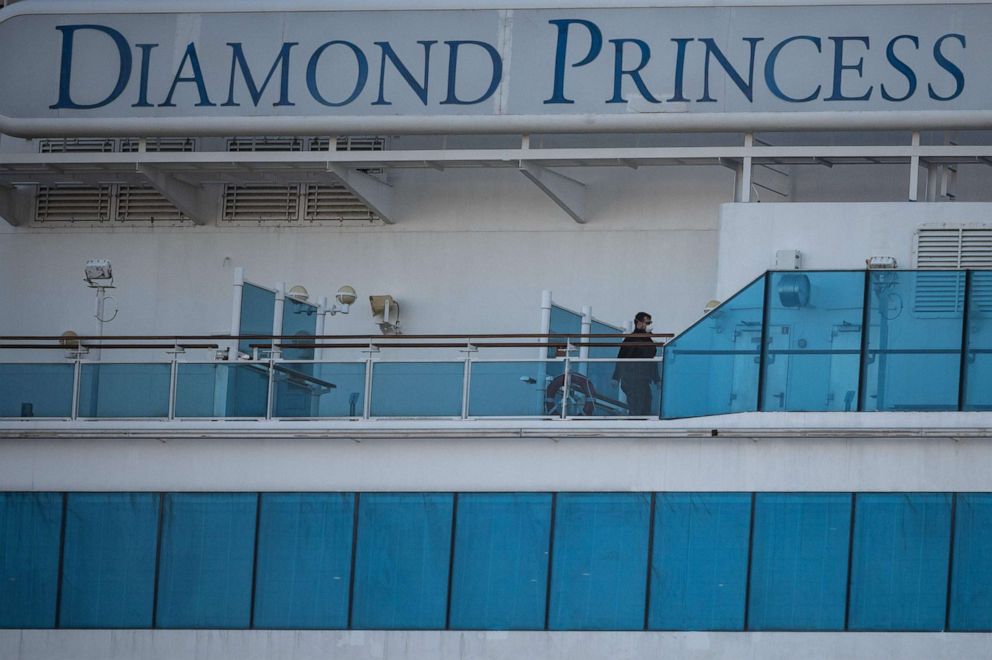 Japan and South Korea have the second- and third-highest national totals behind China, respectively.
A vast majority of Japan's cases were from the Diamond Princess cruise ship, which has been quarantined at Yokohama port since Feb. 5. Over 600 people on board have tested positive for COVID-19 and were brought ashore for treatment, while the rest were confined to their rooms until the quarantine period ends. Passengers who have tested negative for the virus have been disembarking the ship since last Wednesday.
Another passenger who had been hospitalized after being diagnosed with the disease died on Sunday, marking the third fatality from the ship, according to Japan's Ministry of Health, Labor and Welfare. All three fatalities were Japanese nationals who were in their 80s.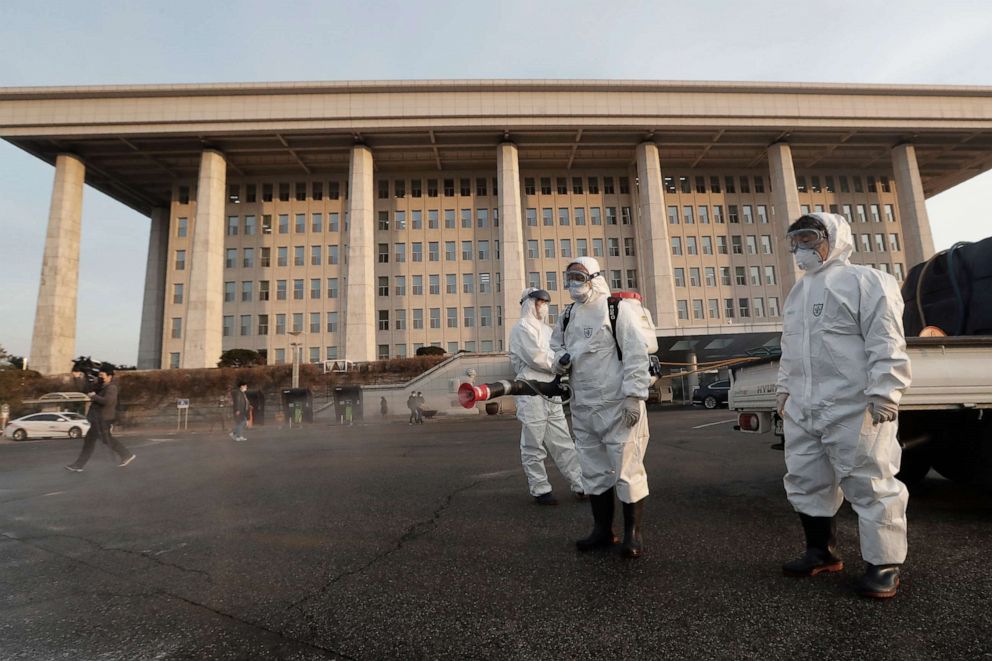 Meanwhile, South Korea reported another spike in new coronavirus cases on Monday, bringing its total to 833 cases with seven deaths. South Korean President Moon Jae-in has raised the national alert level for the virus to "highest," the first time the country has done so in 11 years.
The virus has also hit northern Italy, where the number of infections rapidly increased to 229 on Monday. At least six people have died, according to Italian officials.
No additional hotbeds of the virus have been detected in the country, Angelo Borrelli, chief of Italy's Civil Protection Department, said at a Monday news conference. Borrelli emphasized that the rapid rise in cases did not mean the virus was spreading, but rather that existing cases were being identified.
The cluster of cases has prompted officials to suspend public gatherings, demonstrations and sporting events, as well as close schools, restaurants and businesses in order to contain the virus.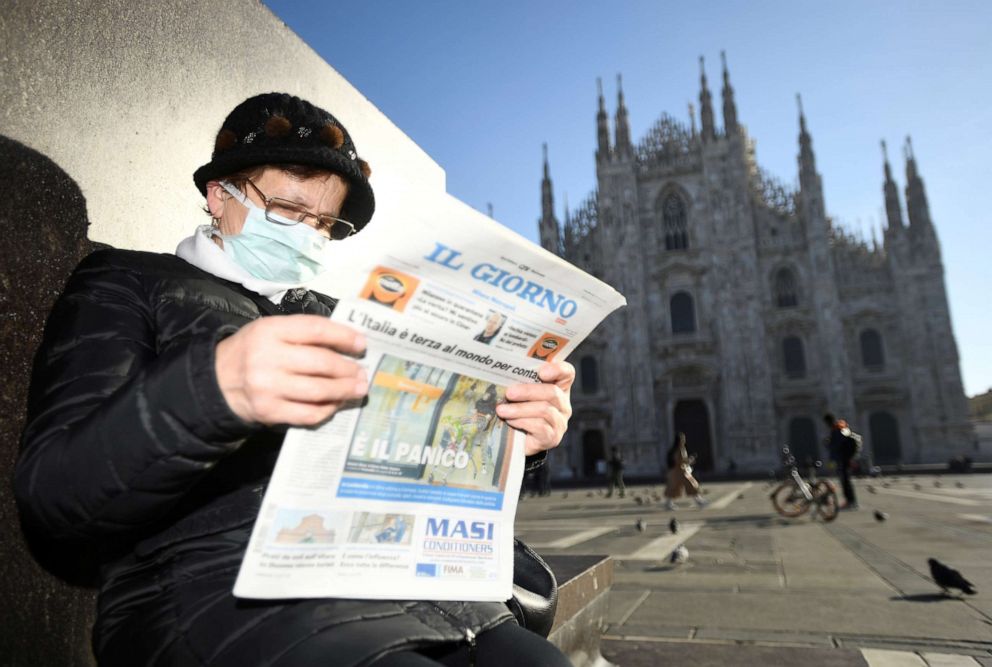 Iran reported that at least 12 people have died of COVID-19, according to the country's health ministry.
COVID-19 causes symptoms similar to pneumonia, ranging from the mild, such as a slight cough, to the more severe, including fever and difficulty breathing, according to the CDC. There is no vaccine yet for the virus.
ABC News' Joseph Simonetti, Christine Theodorou, John Parkinson, Trish Turner and Anne Flaherty contributed to this report.