Suspect in Stockholm attack identified as Uzbekistan-born man: Police
The attack killed four and injured 16.
— -- Swedish prosecutors said Saturday that the suspect in Friday's fatal truck attack in Stockholm is a 39-year-old Uzbekistan-born man.
According to Anders Thornberg, head of the Swedish Security Service, the suspect "didn't appear in our recent files but he earlier has been in our files."
At least four people were killed and more than a dozen wounded on Friday after a stolen truck plowed into a crowded street in Stockholm.
Authorities said they are confident the man they have detained is the driver of the truck.
"There is nothing that tells us that we have the wrong person," Dan Eliason, head of Sweden's National Police, said at a news conference Saturday.
According to Eliason, police had discovered an object in the truck that "could be a bomb or an incendiary object" and are investigating it.
A total of 16 people were hospitalized as a result of the attack, according to Helena Miller of the Stockholm County Council. By Saturday morning, six people had been released, she said. One child was among the hospitalized.
The Swedish Security Service said it is treating the incident as a terrorist attack.
Karin Rosander, a spokesperson for the prosecutors office in Stockholm, said the suspect was arrested in the Marstea part of northern Stockholm on charges of terrorism.
On Friday, Sweden's Prime Minister Stefan Lofven said in a televised statement, "The government is doing everything in its power to find out what has happened. We are advising the public to be careful and to listen to police broadcasts."
"We are determined to never let the values that we treasure -- democracy, human rights and freedom -- to be undermined," Lofven said. "Terrorists can never defeat Sweden, never."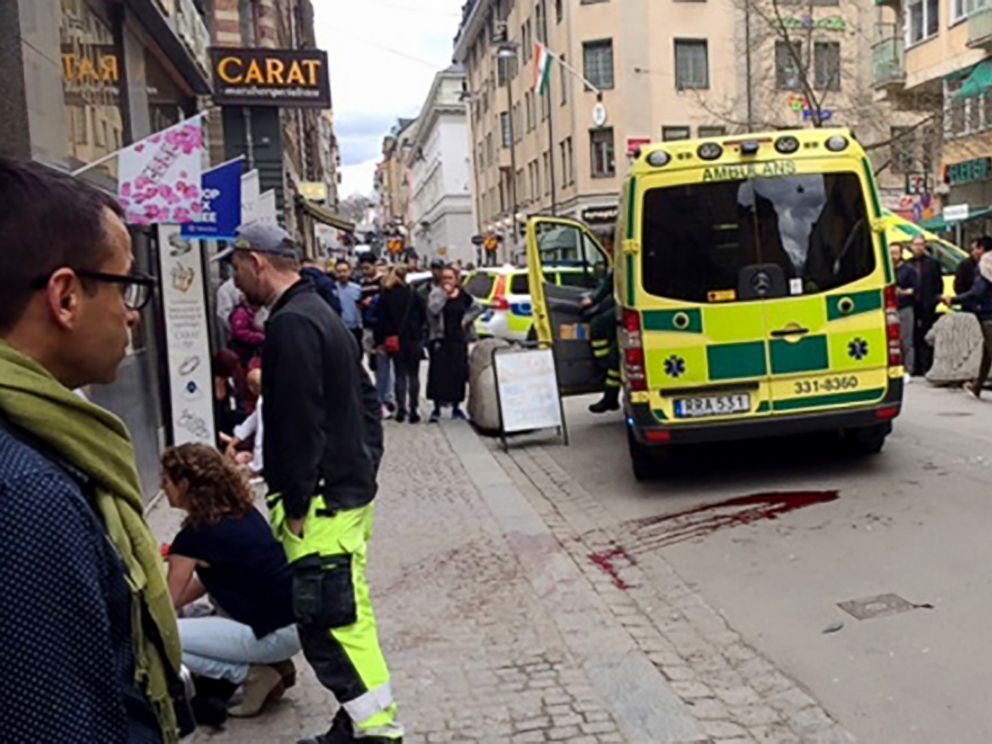 Police initially responded to reports of a truck driving over people on Drottninggatan Street near the upscale department store Åhlens in central Stockholm. The attack occurred around 2:53 p.m. local time, police said.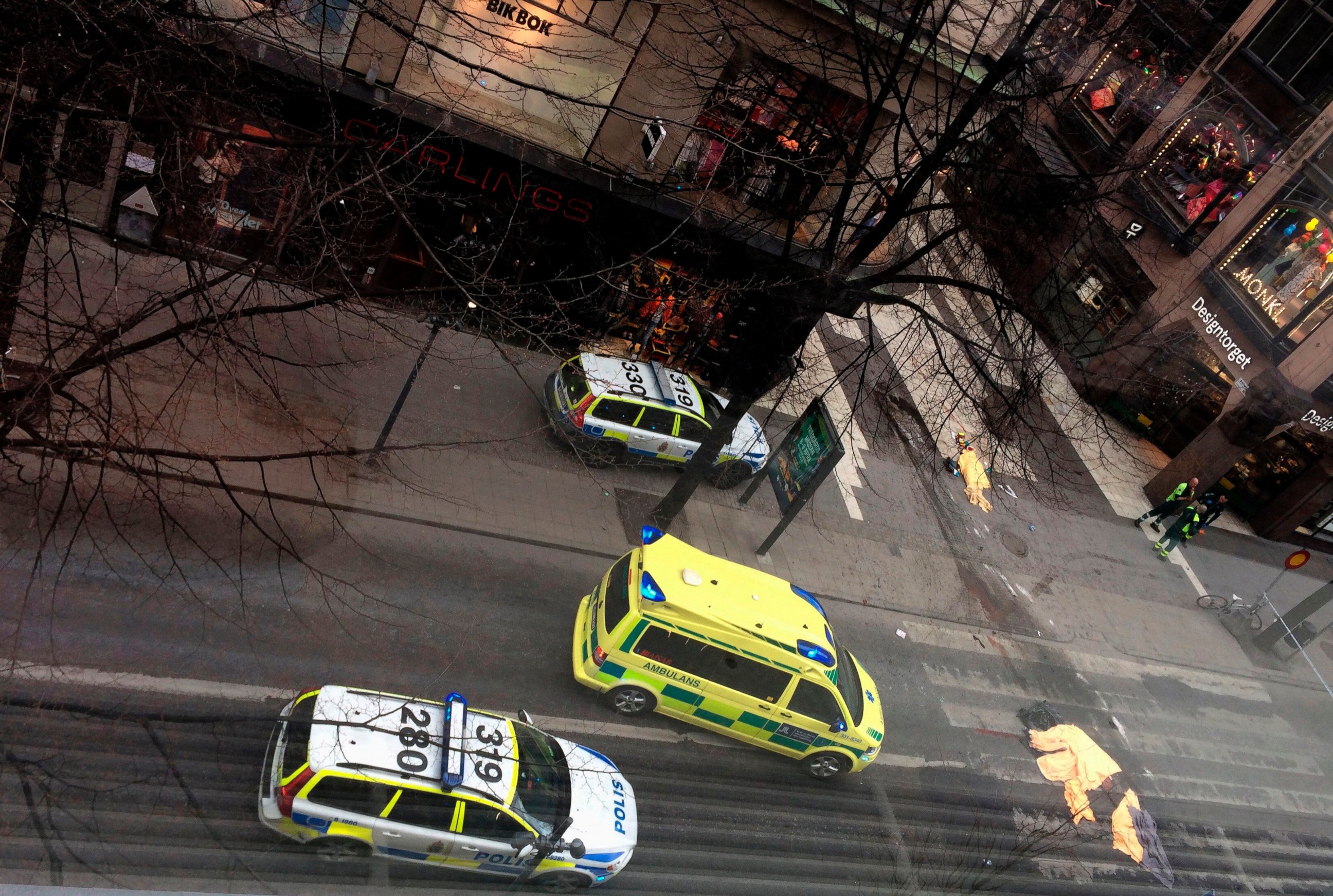 A spokesperson for Spendrups brewery in Sweden confirmed to ABC News that the truck used in the attack had been hijacked.
"We can confirm that the truck was stolen during an unload of products," Rose-Marie Hertzman, the press officer at Spendstrups, told ABC News. "The driver was just finishing the unload and a man came running up and hijacked the car and drove away."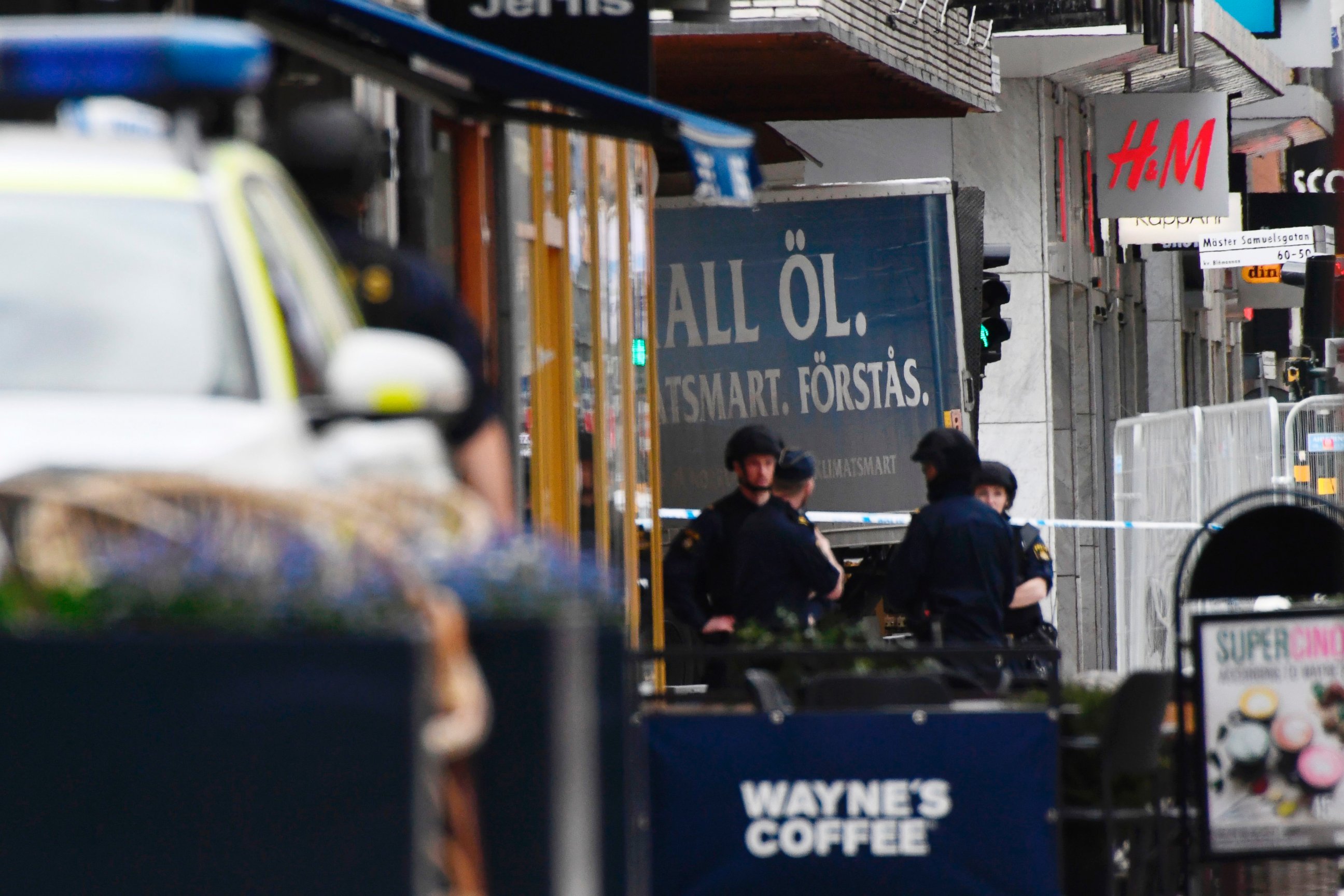 The suspect then plowed the truck into a street crowded with people before crashing into Swedish department store Åhlens, according to Lofven.
Police said the truck is now in their possession.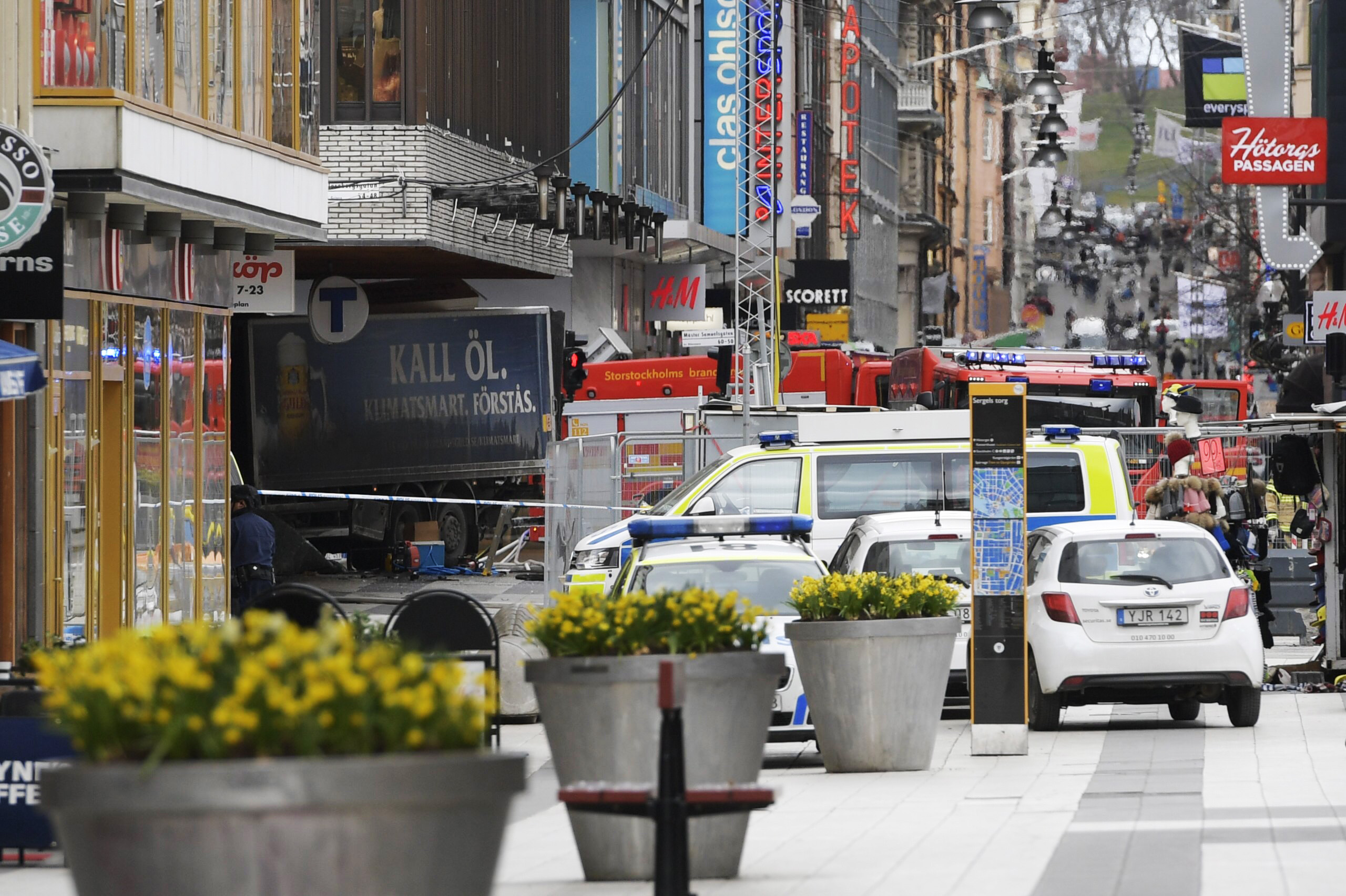 Police closed Stockholm's Central Station on Friday and urged people to avoid the area around Sergels torg, a public square.
Lofven said Monday would be a day of mourning in Sweden.
In a statement, U.S. Department of State acting spokesperson Mark Toner said the U.S. "strongly condemns" the attack and offered his condolences to the families of victims.
"Attacks like this are intended to sow the seeds of fear, but in fact they only strengthen our shared resolve to combat terrorism around the world," Toner said. "The United States and Sweden are committed partners in this fight, and we stand ready to offer any assistance Sweden might require in investigating this brutal and senseless attack."
ABC News' Sabina Ghebremedhin, Dada Jovanovic and Benjamin Gittleson contributed to this report. The Associated Press also contributed to this report.