— -- Rescuers battled high winds and rough seas to save hundreds of ferry passengers drifting between Albania and Italy, but at least 10 people were dead and it was unclear whether there were more missing, authorities said.
At least 427 people were evacuated from the Greece-to-Italy ferry, including 56 crew members, Italian officials said.
However, the number of dead and evacuated did not match the 478 passengers and crew members listed on the ship's original manifest, and officials cross-checking the two lists found dozens of survivors were not even on the original list, The Associated Press reported.
"We cannot say how many people may be missing," said Italy's transport minister, Maurizio Lupi, according to the AP.
The Italian coast guard said the number of known dead rose to 10 today. Several bodies were found floating in the rough waters near the ship, where masses of passengers earlier had attempted to board life boats with the disabled ferry ablaze.
A formal criminal investigation has been launched into the accident, a representative for the prosecutor in Bari, Italy, Giuseppe Volpe, confirmed to ABC News.
The stranded passengers endured hours of gale force winds after a fire broke out on the ship. Most were airlifted by helicopter to other merchant vessels sailing nearby, though a few were flown to hospitals in southern Italy to be treated for hypothermia.
A cargo ship carrying 49 survivors arrived in the Italian port of Bari, the first big group of victims to reach land. Weather hampered rescue efforts, authorities said.
The ship, the Italian-flagged Norman Atlantic, ran into trouble when a fire broke out on a car deck before dawn Sunday.
The Norman Atlantic had left the Greek port of Patras, sailing towards Ancona, Italy.
"There were hundreds of containers with oil, they went on fire," one survivor said. "Floors started collapsing from the heat."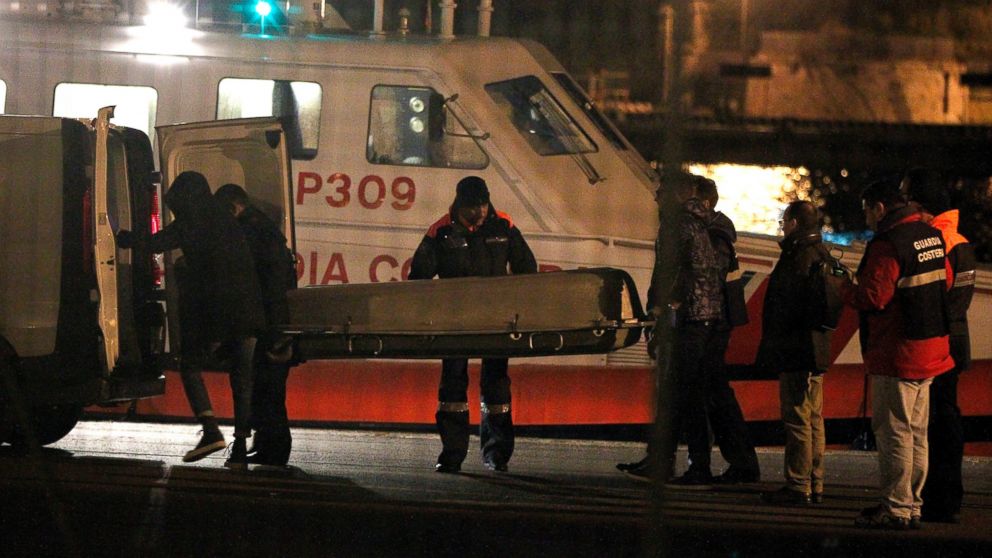 The flames that engulfed the ship's interior have since been put out, according to the Italian navy, but gale force winds and poor visibility hampered rescue efforts.
As the fire blazed, passengers fled to the vessel's upper decks, where they huddled, pelted by rain and hail, as thick smoke billowed up from the decks below, passengers told Greek media by phone.
"We are outside, we are very cold, the ship is full of smoke," passenger Giorgos Stiliaras told Greek Mega TV.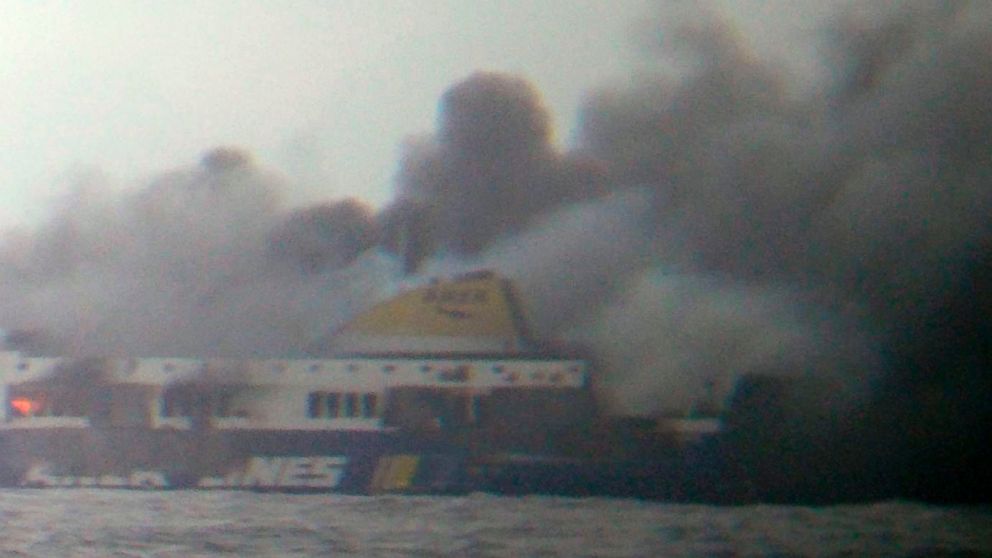 He recalled people being awakened by "the smell of burning plastic" and said the heat from the fire made it feel like the floors were "boiling."
Another survivor said a wild scramble broke out as lifeboats were deployed.
"Basically, it was brought to our attention we wouldn't need a lifeboat, and then all of a sudden we did -- and by that time we were up and there was a queue all down the stairs and people in mass panic," Bruce Manning-Williams told the BBC.
"There were lifeboats dropping into the sea, people throwing themselves into them and, yeah, it was quite a panicked situation that first half an hour," said Manning-Williams, who had been returning to England from Greece with his fiancee. "We just stood up there and watched it and realized that we had no chance to get down there, so the only thing was to do was to sit quiet and hope."
Hours after officials said the fires on the vessel had been put out, thick dark smoke continued to rise out of the ship, complicating the rescue efforts filling the cabins of helicopters hovering over the ship trying to lift the passengers to safety.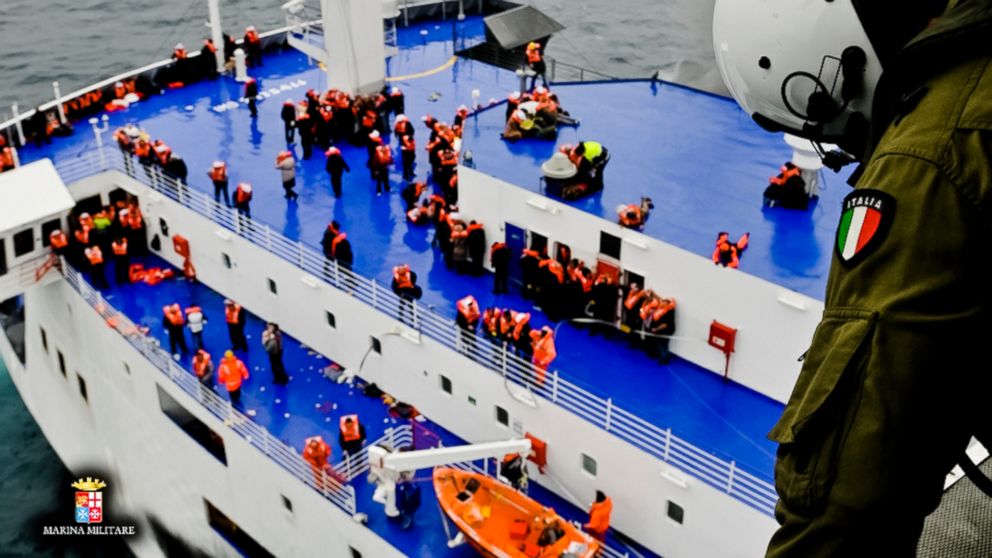 The Associated Press contributed to this report.
Get real-time updates as this story unfolds. To start, just "star" this story in ABC News' phone app. Download ABC News for iPhone here or ABC News for Android here.