— -- Two suspects died in a gunfight as authorities searched locations they believe are tied to a terror plot in Belgium, an official said.
The deaths occurred after individuals at a location in Verviers, Belgium, opened fire on police with automatic weapons, Magistrate Eric Van der Sypt said. Besides the two suspects killed, a third was arrested, he said, adding that no police or civilians were injured.
A neighbor at the apparent site of the confrontation in Verviers, near the city of Liege, told ABC News he heard two explosions and dozens of gunshots over about five minutes, and that four or five police cars remained on the scene afterwards.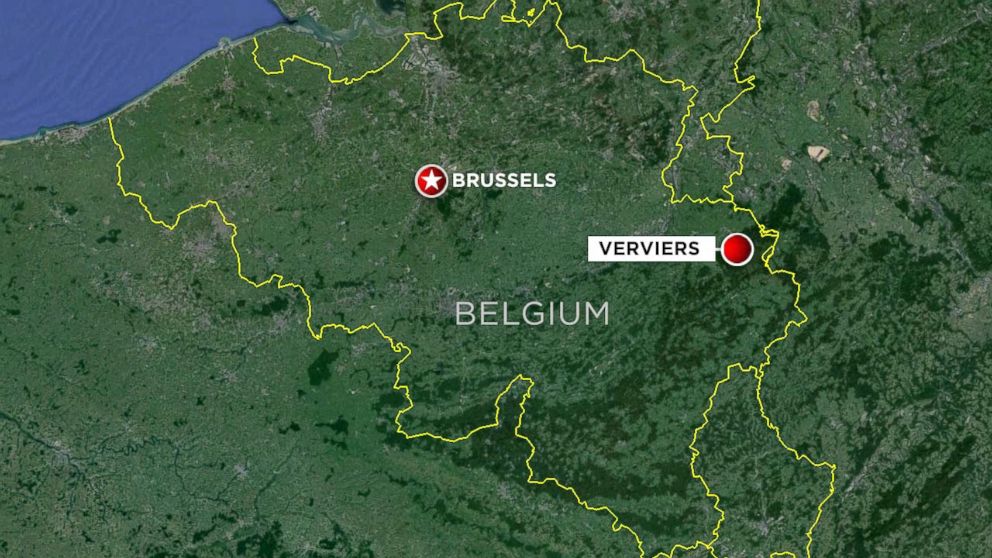 Authorities obtained 10 search warrants as part of the operation covering locations in Verviers, Brussels and Halle-Vilvoorde, Belgium, Van der Sypt said.
"These search warrants were executed in an investigation concerning several people who we think are an operational cell concerning certain people who came back from Syria," Van der Sypt said. "During the investigation, we found that this group was about to commit terrorist attacks in Belgium."
Operations were ongoing into the evening in multiple parts of Belgium, including in Molenbeek, Brussels and Vilvoorde, a federal police official told ABC News.
Authorities elevated the terror alert level for police, but not the general public, Van der Sypt said. Elevated security could be seen at the Brussels train station.
Pierre Demolin, general director at Verviers City Hall, told ABC News, "I didn't wake up this morning thinking police are going to kill two terrorists today. We are a small town of 56,000 people. We do our best here.
"It's not what happened in France last week that's going to help us," he added, referring to deadly incidents at the French satirical newspaper Charlie Hebdo and other locations. "We trust police officers, they are the ones who enable us to go to sleep at night."
There did not appear to be a link between the Belgium raids and the French attacks, Van der Sypt said.
The Belgian investigation is ongoing, Van der Sypt added. He added that more information would be provided at a later news conference.
Belgium has sent a bigger proportion of foreign fighters than any other western nation, more than 350 from a country of about 11 million, according to the European Union law enforcement agency EuroPol. Security officials believe 28 residents from one Brussels suburb alone, Vilvoorde, have traveled to fight in Syria.
Get real-time updates as this story unfolds. To start, just "star" this story in ABC News' phone app. Download ABC News for iPhone here or ABC News for Android here.
ABC News' Louise Dewast and Michael S. James contributed to this report.