— -- At least 11 people died today after a bomb exploded on a subway train traveling between two stations in St. Petersburg, Russia, according to the country's health minister.
The blast, which took place at 2:40 p.m. local time, happened between the Sennaya Ploshad station and the Technological Institute station. At least 45 people were hospitalized from the blast.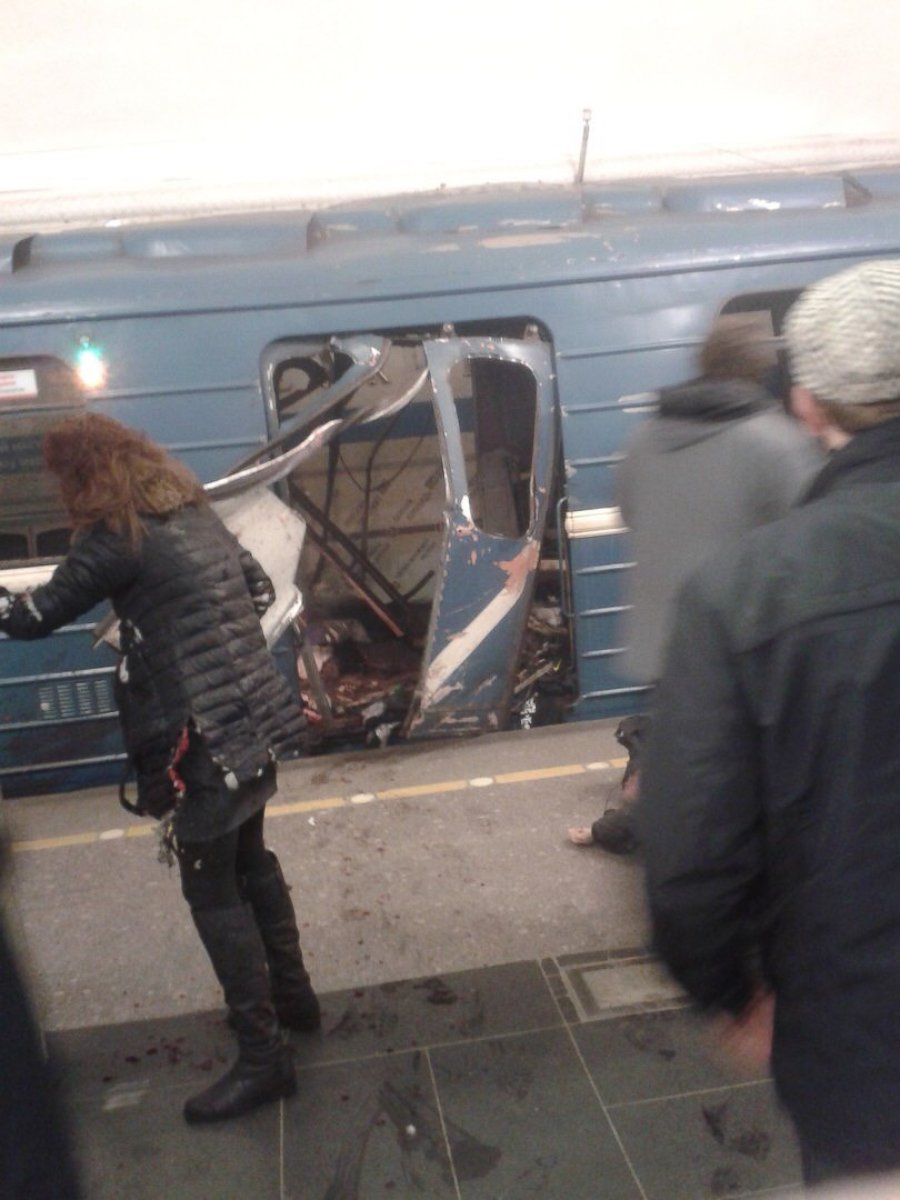 Russia's Investigative Committee called it an "undetermined explosive device." The committee, which is the country's primary federal investigative authority, has opened a criminal probe into what it has classified as a terrorist attack.
Pictures showed passengers appearing to flee a smoke-filled station as well as what appeared to be a mangled train car.
Explosion rocks subway in Russia
Russian President Vladimir Putin arrives to place flowers in memory of victims of the blast in the Saint Petersburg metro at Technological Institute station, April 3, 2017.
Mikhail Klimenty/AFP/Getty Images
An improvised explosive device rigged with shrapnel was also found in a third St. Petersburg station, the Ploshchad Vosstaniya station. It was defused by bomb technicians and no one was hurt, officials said.
Russia's Interfax news agency reported that authorities believe this was a suicide attack carried out by a 23-year-old from Central Asia. Kremlin spokesperson Dmitri Peskov said tonight that the suicide bomber theory has not been confirmed by investigators, according to state-run TASS news agency.
Peskov said Russian President Vladimir Putin has been briefed on the preliminary results of the investigation.
President Trump called the attack "a terrible thing."
"Terrible. Terrible thing. Happening all over the world. Absolutely a terrible thing," he said.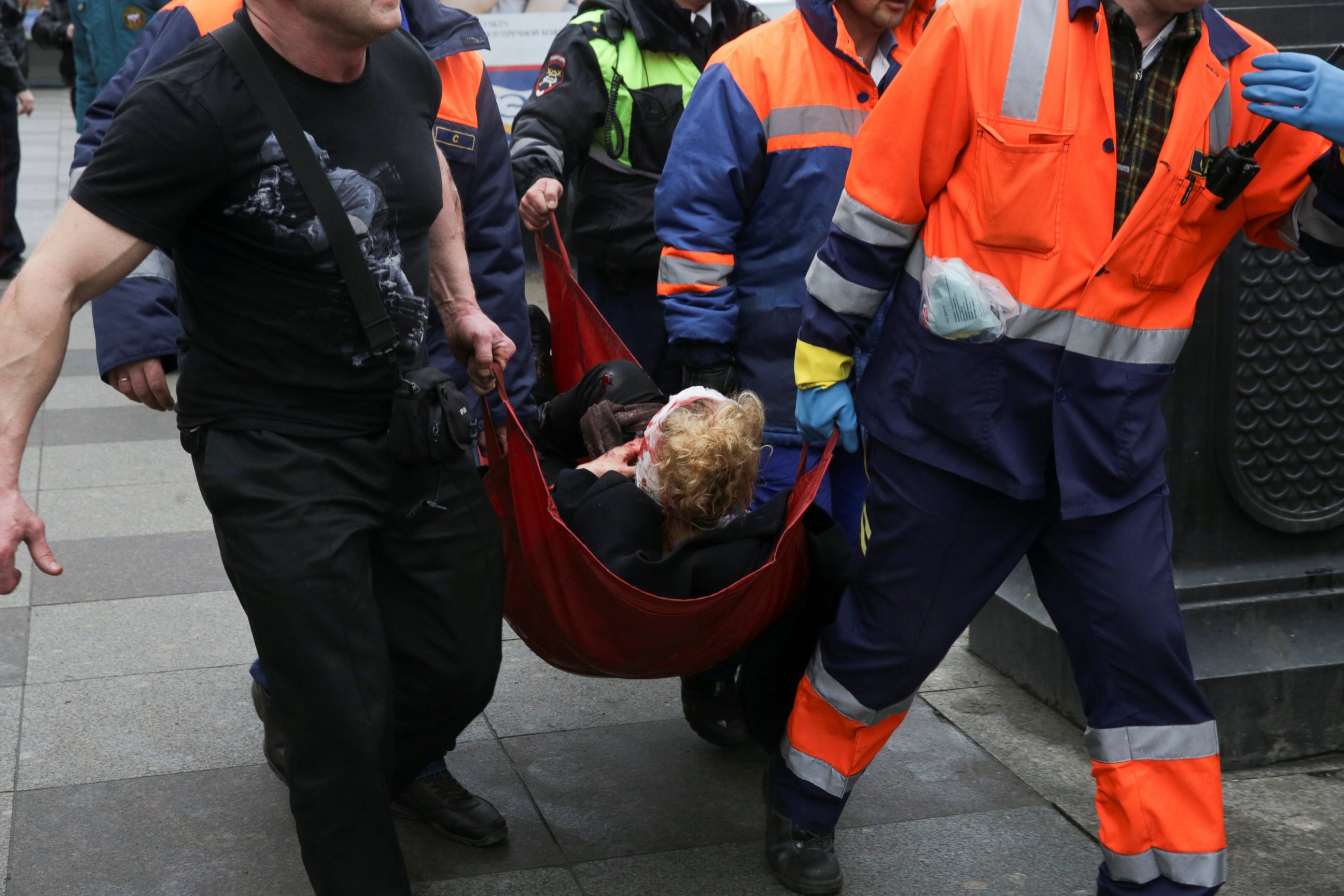 White House press secretary Sean Spicer today condemned the St. Petersburg attack, saying, "Our thoughts and prayers are with the injured as we extend our deepest condolences to the loved ones."
"Attacks like these on ordinary citizens going about their lives remind us that the world must work as one to combat violence in all forms," Spicer said at a White House press briefing in Washington. "The United States is prepared to offer assistance to Russia and may require investigating this crime."
Mark Toner, acting spokesperson for the U.S. State Department, said in a statement, "The United States condemns today's reprehensible attack on passengers of the St. Petersburg metro system. We extend our deepest condolences to the loved ones of those who were killed, and our thoughts and prayers are with those injured in the attack and with the Russian people."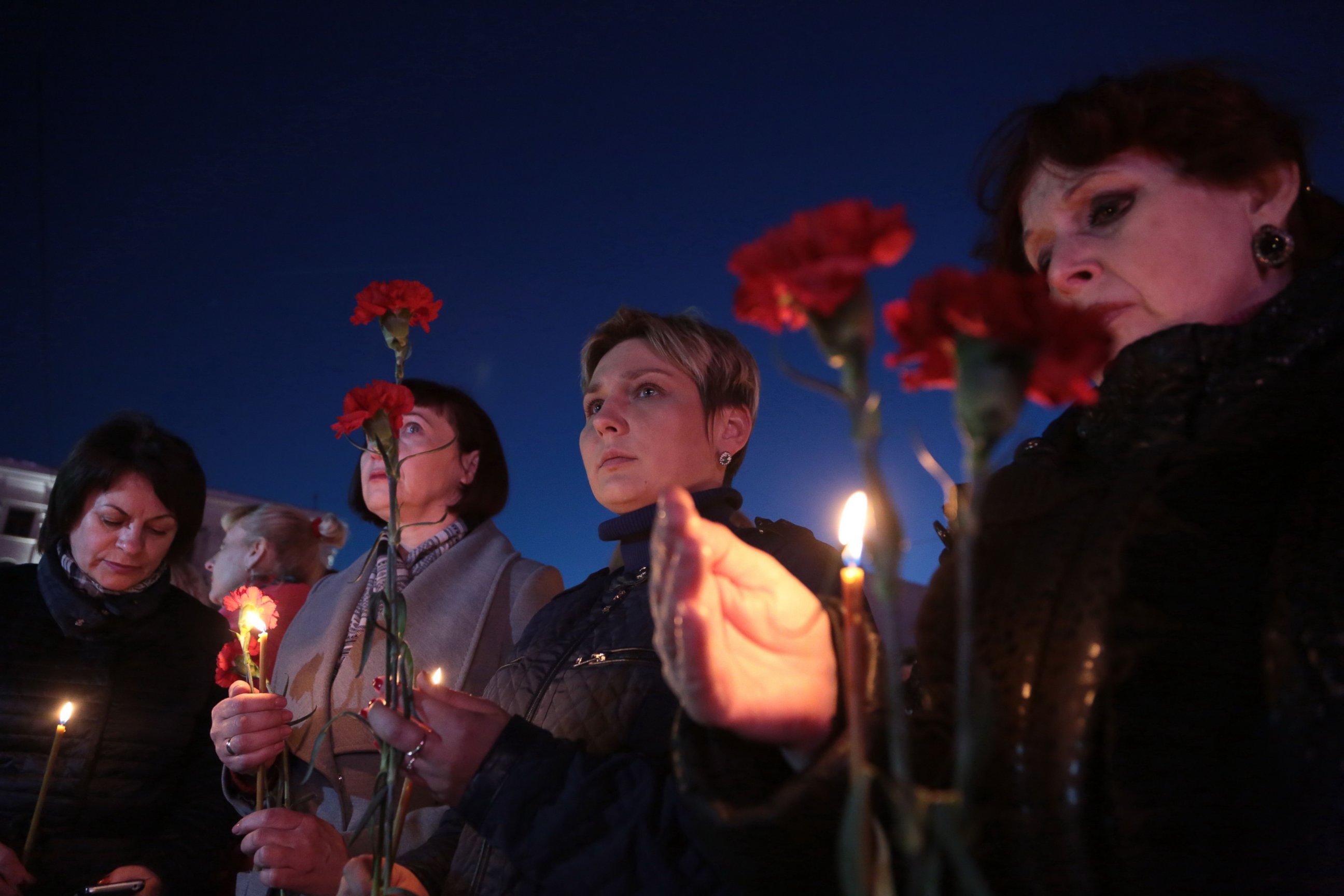 Putin, who is in St. Petersburg for a forum, spoke in front of cameras after the explosion, alongside the president of Belarus, Aleksander Lukashenko.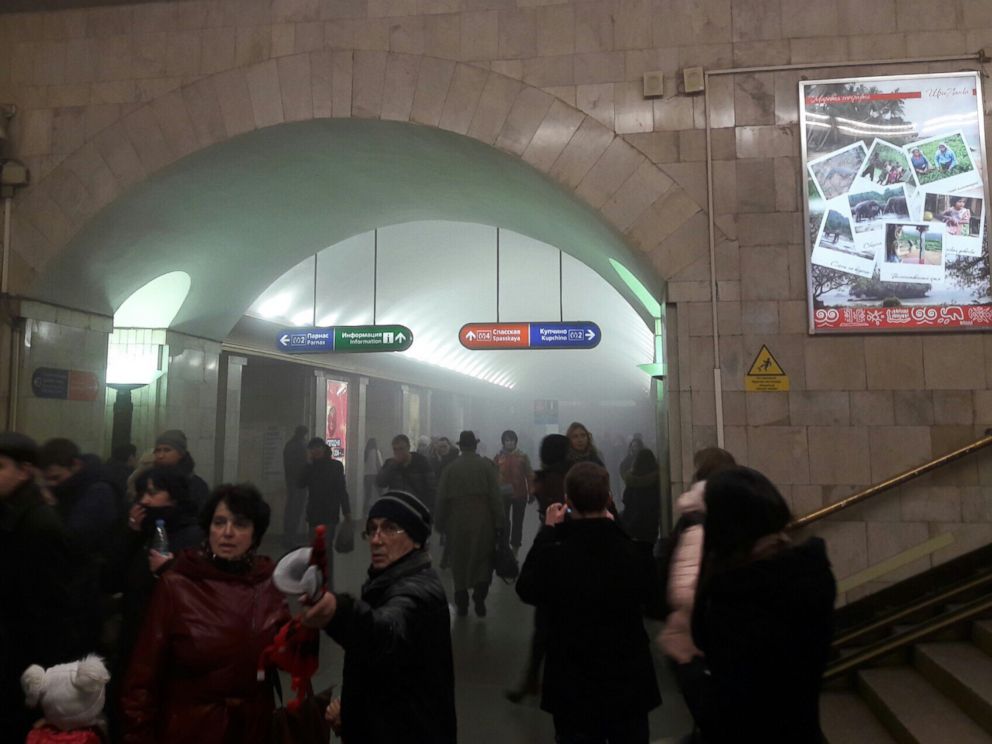 "The causes are not yet clear, and so it's still early to talk about that, the investigation will show," Putin said. "But, naturally, we always examine all versions, ordinary and criminal — above all, incidents of a terrorist character."
The entire St. Petersburg subway system, which serves some 2 million riders a day, was shut down and evacuated. The subway system has since resumed operations.
Three days of mourning will be observed in St. Petersburg beginning Tuesday, according to Russian officials.