Deadly bridge collapse in Italy prompts finger-pointing over design flaws, funding
The debate rages over who is responsible for problems that led to its collapse.
GENOA, Italy -- As rescue efforts continue for people still missing after the deadly Morandi Bridge collapse in Genoa, Italy, the questions of who bears responsibility for the accident remain unanswered.
Families of victims are preparing for funerals in the coming days, while a political dispute escalates over who is to blame.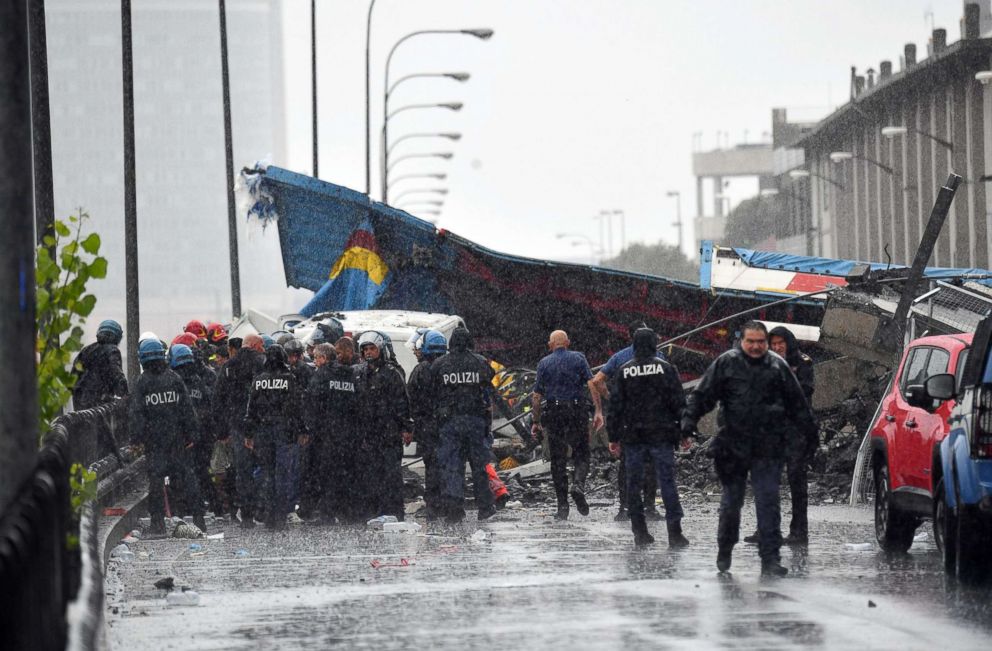 Senior figures in Italy's populist government have placed blame on both the EU's austerity cuts and Autostrade, the private company given government contracts to run Italy's toll highways.
The parent company for Autostrade Atlantia saw its shares plummet as the government issued threats to withdraw its license to operate, which runs until 2042. Italian media quoted Atlantia executives saying the company would be entitled to tens of billions of euros in compensation if the government breaks the contract early.
That prompted interior minister Matteo Salvini to accuse the firm of talking money while bodies were still to be identified and families were mourning loved ones.
Meanwhile, the EU Budget commissioner in Brussels addressed Italian accusations that EU rules prevented Italy from properly funding infrastructure projects.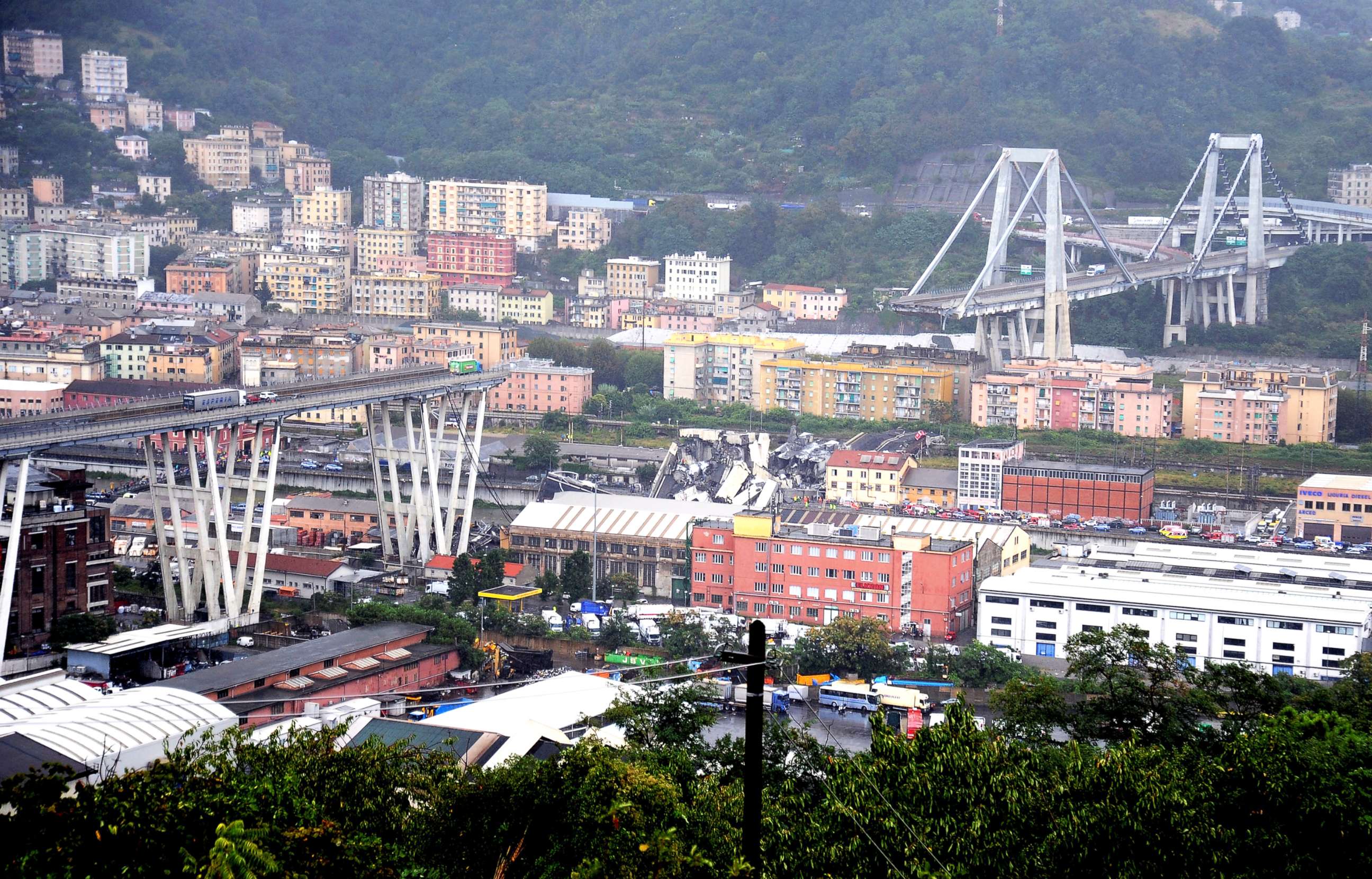 The EU has a large fund for infrastructure of more than $300 billion, which it divides among member states and spends on renewing and upgrading roads and transport.
The budget minister Gunther Oettinger tweeted Thursday, "it is very human to look for someone to blame when terrible accident happens at Genova. Still, good to look at facts: in past 7 years, @EU_Regional paid €2.5 million for roads and trains in Italy and €12 billion from #EUinvest, and EU gave green light to national funding for €8.5 billion."
The fees that national governments pay towards the EU budget go, in part, back to member states. Brussels also advises states on how to allocate spending. Eurosceptics say Brussels' interference with national government spending infringes upon sovereignty.
Salvini, who is also Italy's deputy prime minister, is part of the far-right League party, which is in coalition with the populist 5-Star Movement. The government has pledged to lobby against EU Budget restraints that were put into place to prevent overspending that led to the Euro crisis in 2010.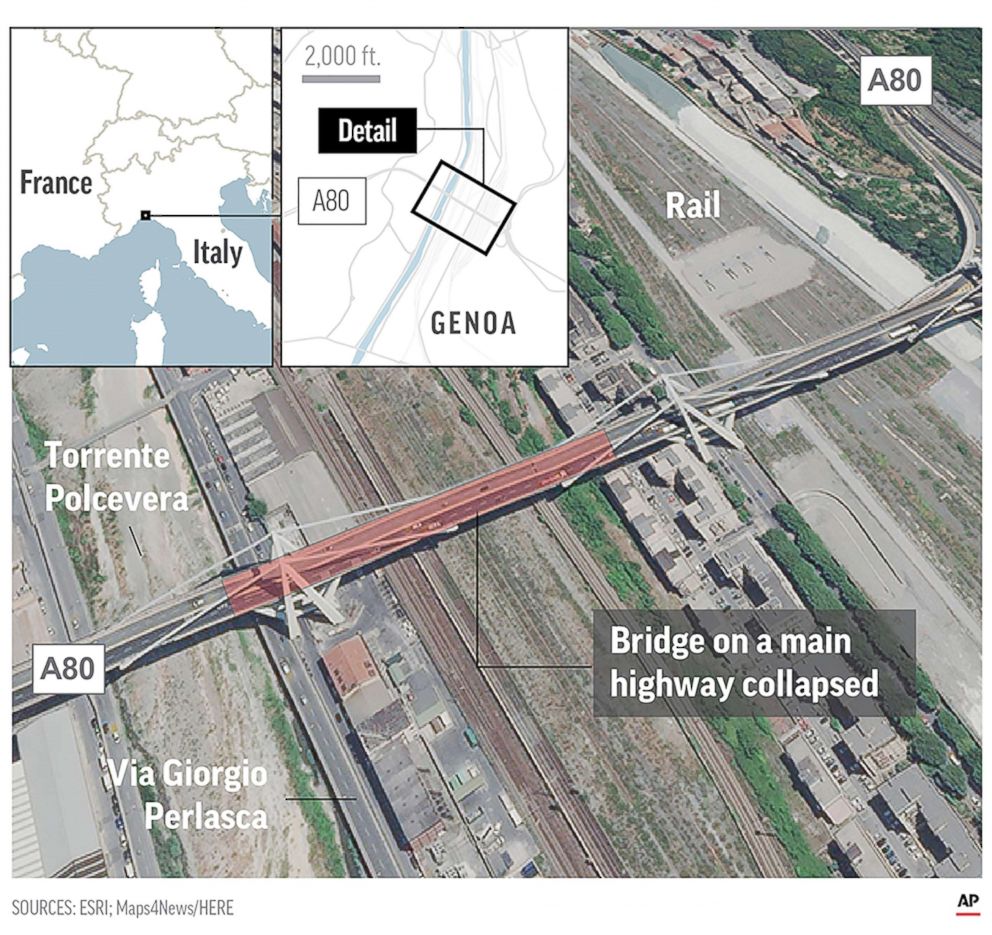 Meanwhile, as pressure heats up on Autostrade and its parent company Atlantia, Italians who blame the private firm are calling for boycotts of clothes company Benetton. The fashion brand was founded by the influential Benetton family who hold the major proportion of shares in Atlantia.
Atlantia, responding to criticism from the government, argued that it has consistently provided maintenance on the Morandi bridge and carried out checks on it every quarter as legally obliged.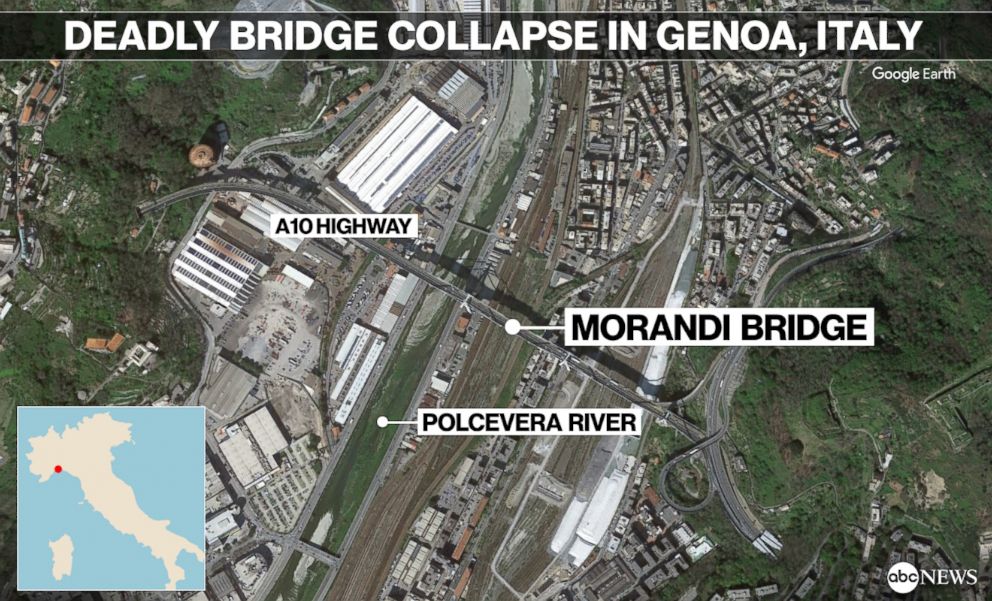 However, warnings from engineers two years ago who criticized the sustainability and possible longevity of the bridge due to its design have re-emerged.
Antonio Brencich, a professor from the University of Genoa raised the alarm over the bridge's possible danger in 2016. He said in an interview at the time that the bridge was "a failure of engineering," the Associated Press reported.
"That bridge is wrong. Sooner or later it will have to be replaced," he told Italian media Primocanale, according to the AP. "I do not know when. But there will be a time when the cost of maintenance will be higher than a replacement."