Death toll rises to 273 as aid begins to arrive in disaster-struck Colombia
Colombian officials said 20 tons of supplies arrived on Sunday.
— -- Colombian authorities scrambled to deliver aid and return basic services like electricity and water to the wreckage of Mocoa, a city of 40,000 people devastated by floodwaters and landslides on Friday.
Authorities rushed to take in critical supplies even as families and rescue workers scrambled through debris in search of victims and survivors.
The death toll rose to 273 on Monday, President Juan Manuel Santos announced at a press briefing this evening, even as some 1,300 search and rescue workers accompanied by trained dogs combed the area.
Me informan que desgraciadamente la cifra de muertos subió a 254. Nuestras oraciones están con ellos y sus familias #MocoaSomosTodos

— Juan Manuel Santos (@JuanManSantos)

April 3, 2017
At least 43 children were among the victims, Colombia's national disaster agency, NGRC, said.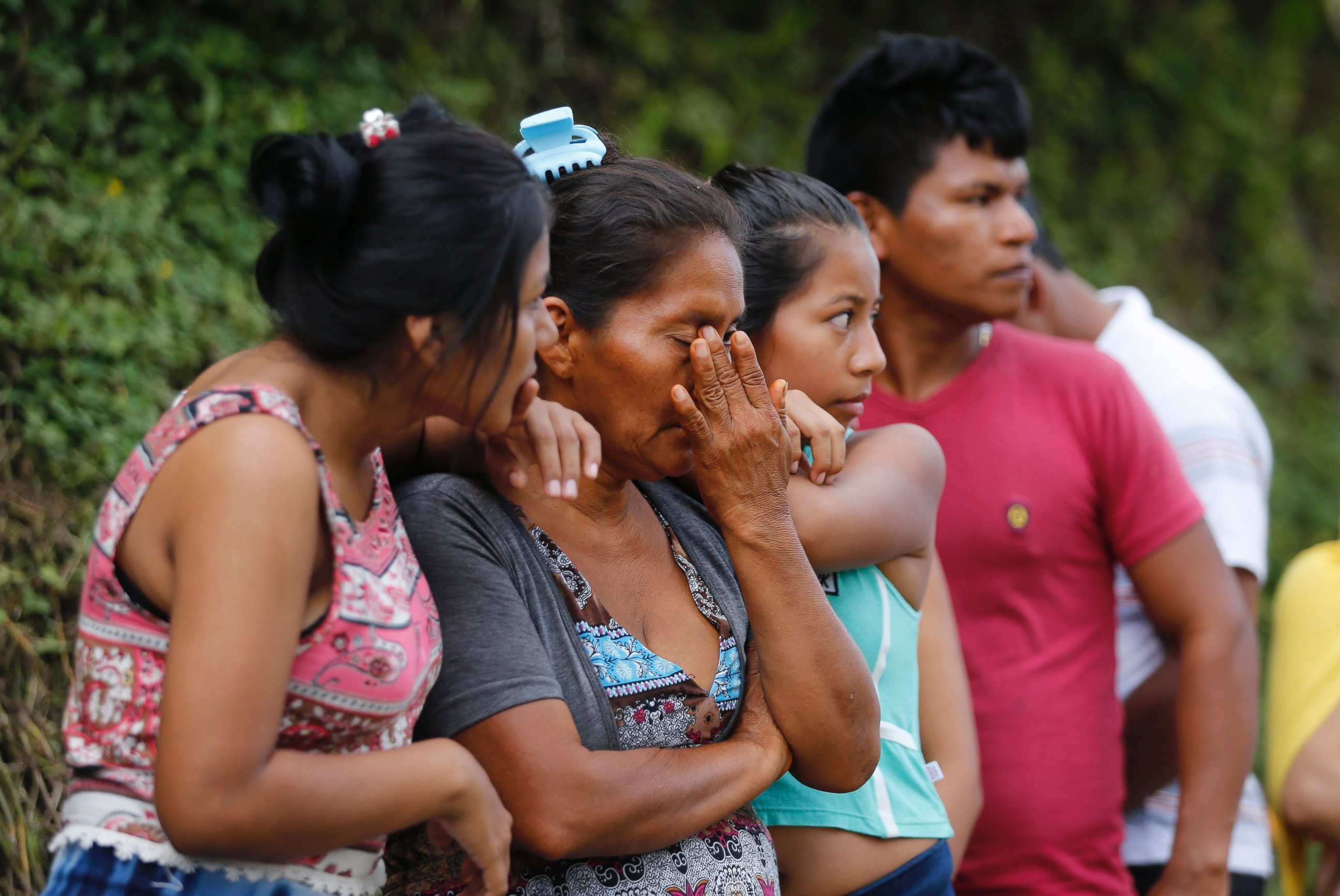 In a speech on Sunday, Santos said that heavy rain unleashed flooding and landslides of "unprecedented" force that swept away "whole neighborhoods" and destroyed the city's main electric plant and water supply.
Officials said electricity has been partly restored to the ravaged city and 20 tons of aid supplies have arrived, but many residents struggled to get clean water, creating a potentially serious health hazard for the survivors.
Santos announced the "immediate" start to work on a new aqueduct to deliver potable water to the city.
More than 500 people remained displaced on Sunday evening. At least 200 people sustained injuries in the disaster, which affected at least 300 families, according to officials.