At least 37 people, including 22 children, were killed in a mass shooting at a child care center in northeast Thailand, the country's Central Investigation Bureau said.
The suspect, who was identified as Panya Kamrab, 34, died of a self-inflicted gunshot wound following the attack, police said. Kamrab's wife and son were among the victims, police said.
Kamrab lived near the day care center, according to authorities.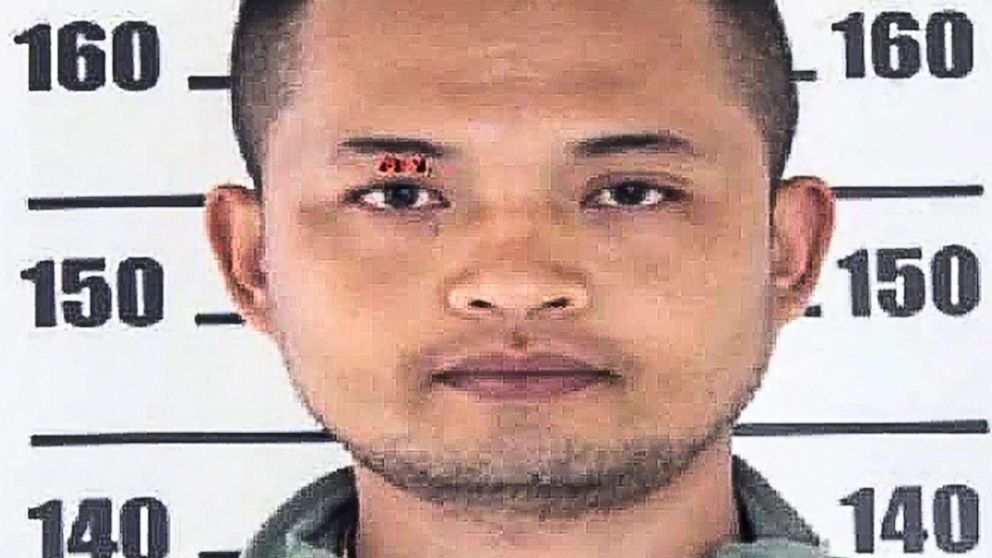 Kamrab, who officials said was a former police officer, opened fire at the center in a remote area of Nong Bua Lamphu province, officials said.
A 9 mm handgun was used in the attack as well as knives, according to Thailand's national police chief, Gen. Damrongsak Kittipraphat.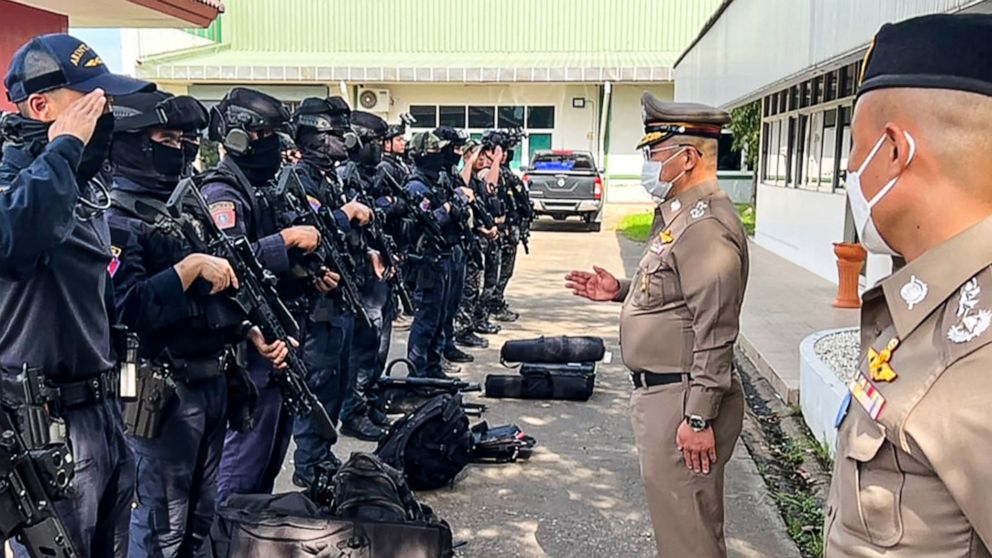 He then fled the scene in a white pickup truck, police said. While he was on the run, the bureau added him to the "Most Wanted" list and circulated his photo on social media.
Kamrab had been fired from his job as a police officer after being charged with drug trafficking earlier this year, according to Thai newspaper Khaosod. A verdict was to be handed down in that case on Friday, Kittipraphat said.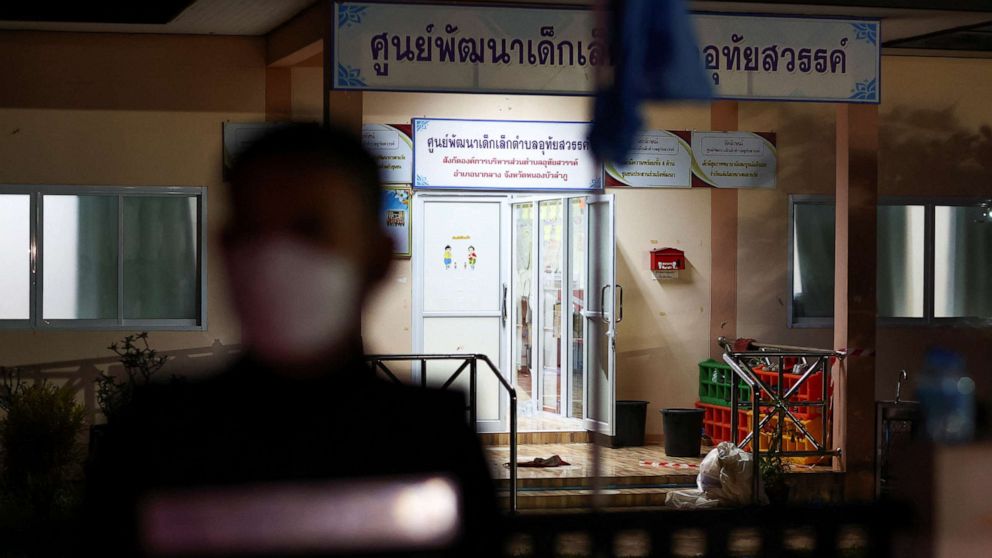 A police document viewed by ABC News said victims were found at five locations, along with a local hospital.
Kittipraphat said the police response was delayed due to the rural location of the child care center.
ABC News' Joe Simonetti contributed to this report.