— -- Video footage taken from a drone shows a cargo ship loaded with luxury cars tilted at 52 degrees in waters off the coast of England.
The Höegh Osaka, owned by Norwegian company Höegh Autoliners, was heading to Germany Saturday with roughly 1,200 Jaguars and Land Rovers on board, according to Jaguar Land Rover, and also Mini Coopers, according to British media.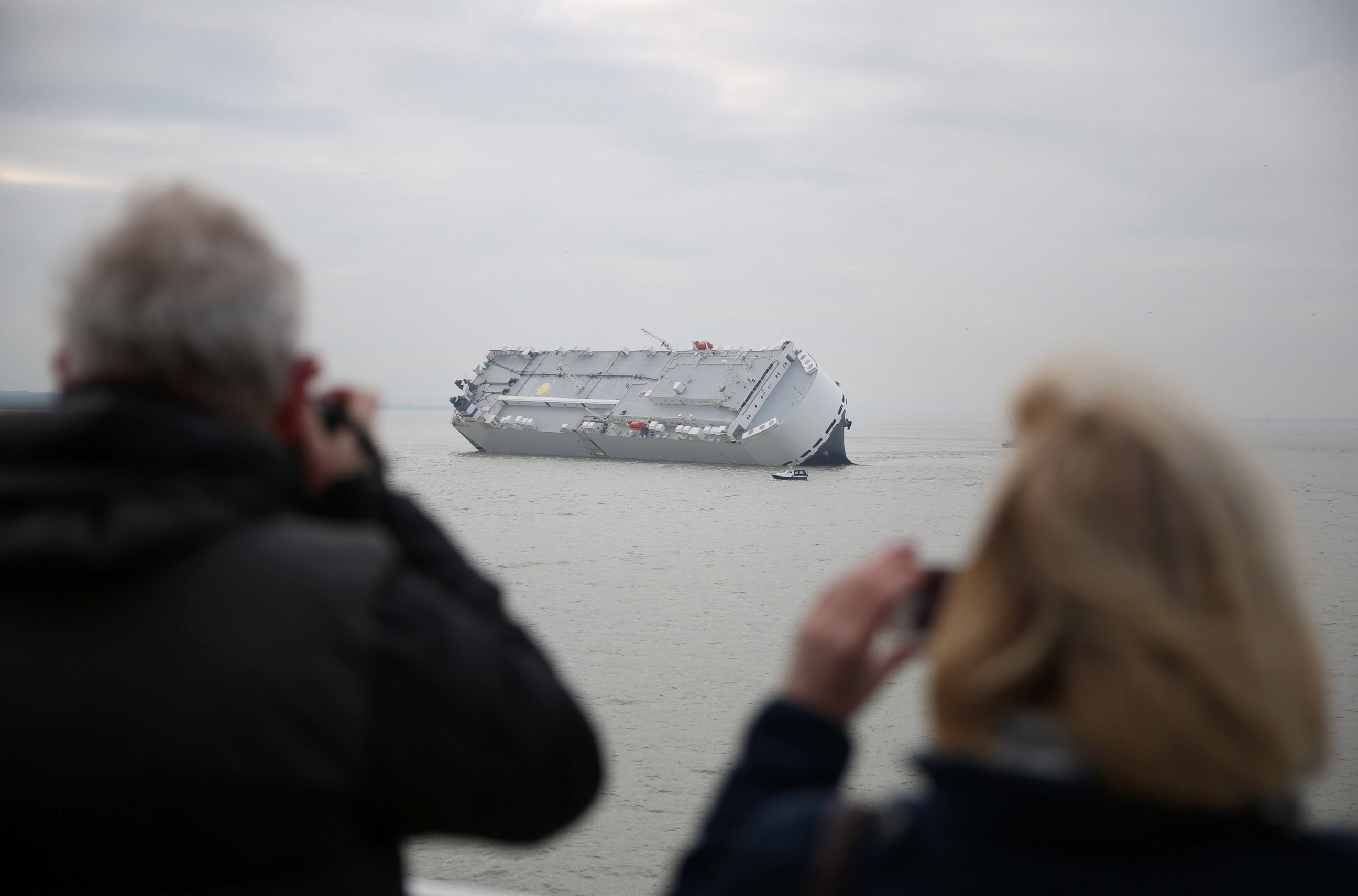 Höegh Autoliners CEO Ingar Skiaker said on Sunday that the 25 crew members were evacuated, including two crew members who were taken to the hospital with minor injuries.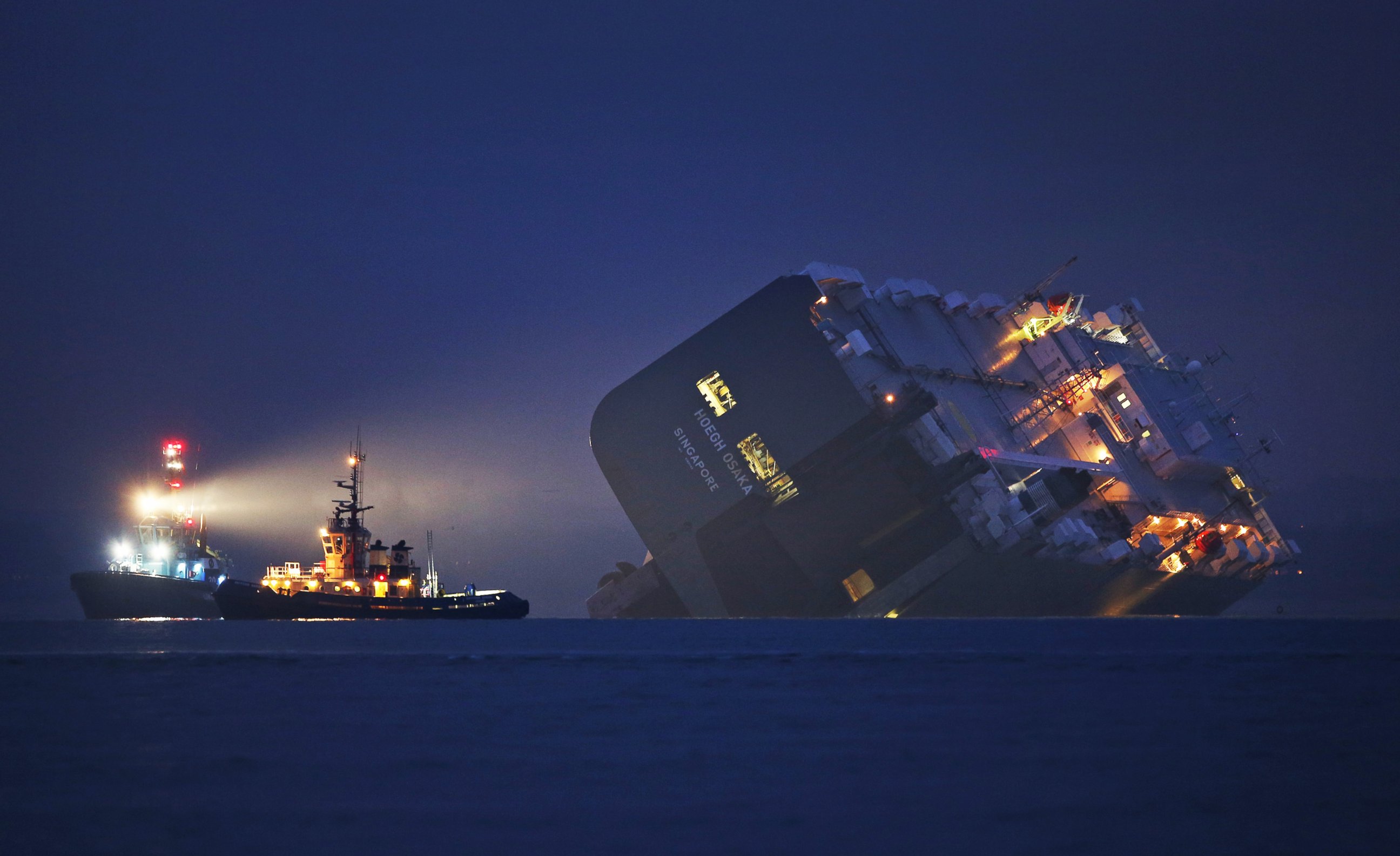 "At this stage, it is too early to speculate on the cause of the list but we are starting an immediate investigation," Skiaker said.