— -- Though victory has been declared in the battle against ISIS in the Syrian city of Raqqa, drone footage and photos show a city decimated by a months-long siege and years of civil war.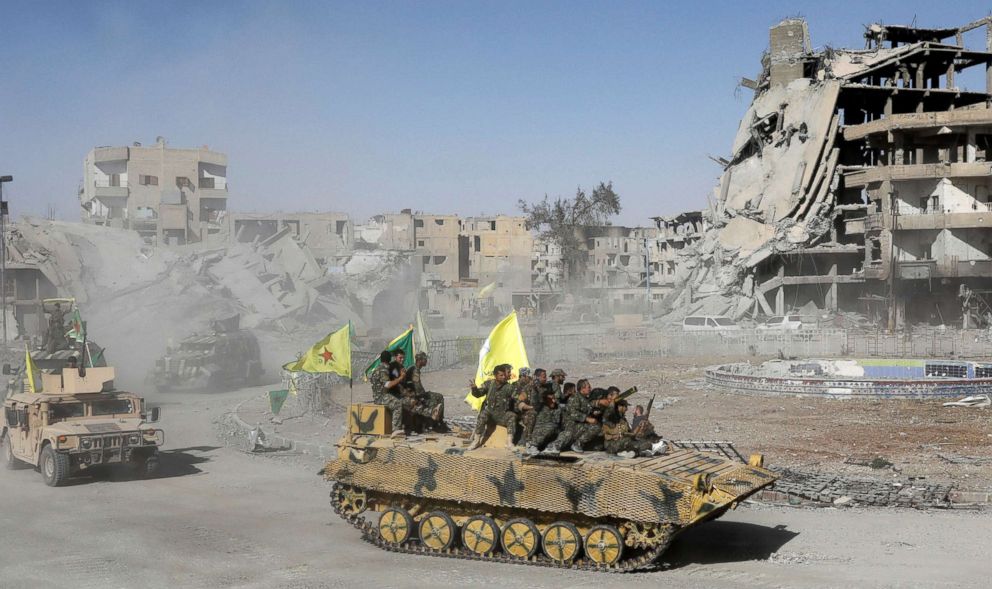 Syrian Democratic Forces celebrated their hard-won victory around Naim Square, which was where ISIS fighters once carried out public beheadings and executions during their occupation of the city. Also known as "Paradise Square," it had been a symbol of brutality when Raqqa was the "capital" of ISIS's self-declared caliphate.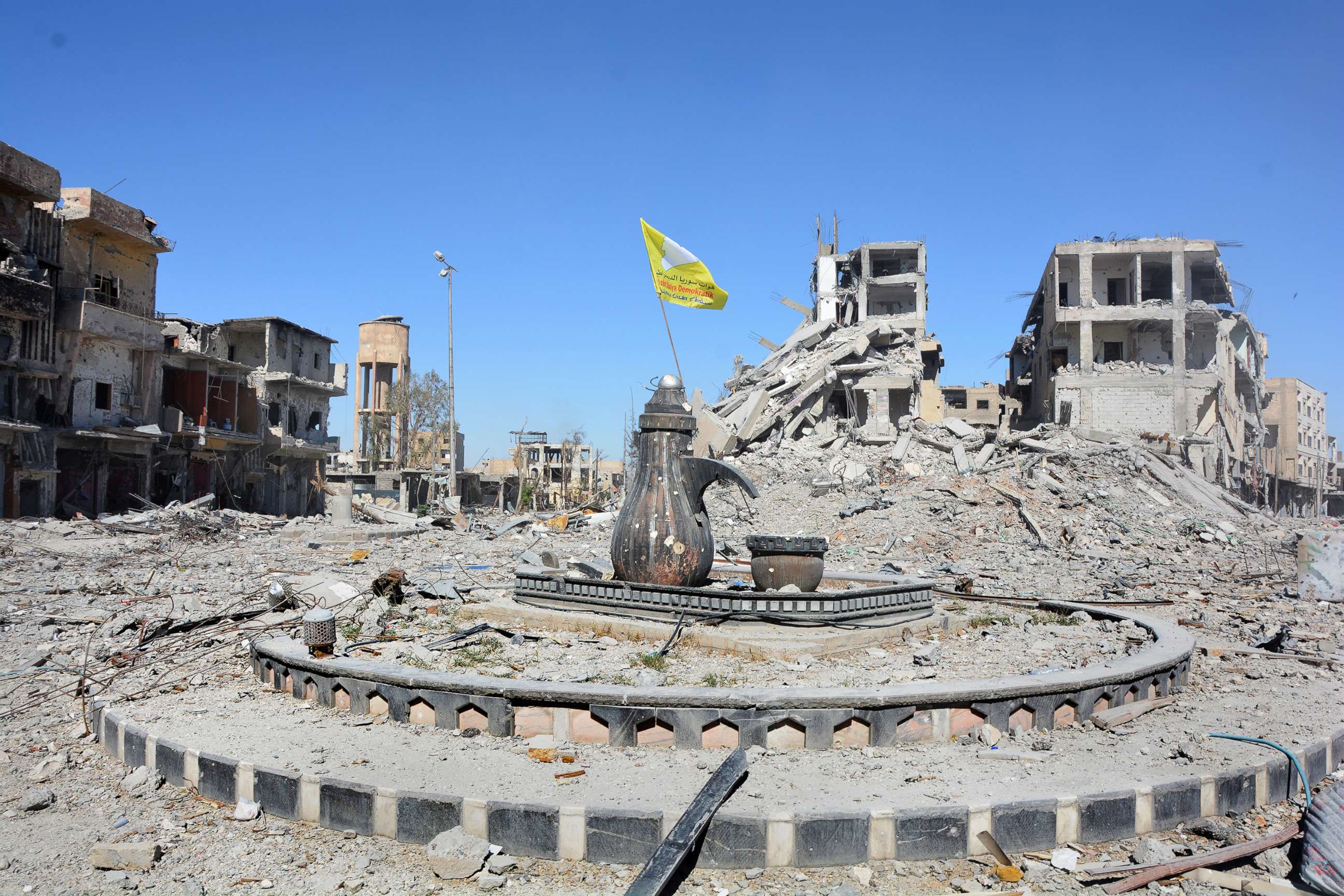 Now, the once-vibrant metropolis of 200,000 people has been left in ruins following fighting that began during the Syrian uprising and escalated with the arrival of ISIS in late 2013. The battle to retake Raqqa began on June 6, following heavy airstrikes by U.S. forces.
In the past few days, journalists were able to enter the war-torn city. Images show streets piled with debris and nearly every building appears to have suffered heavy damage.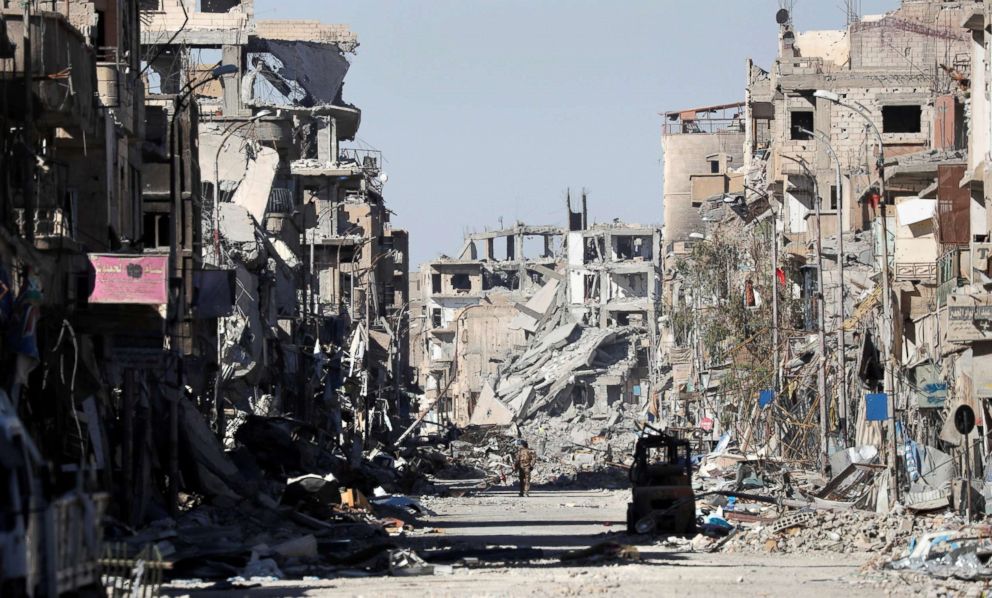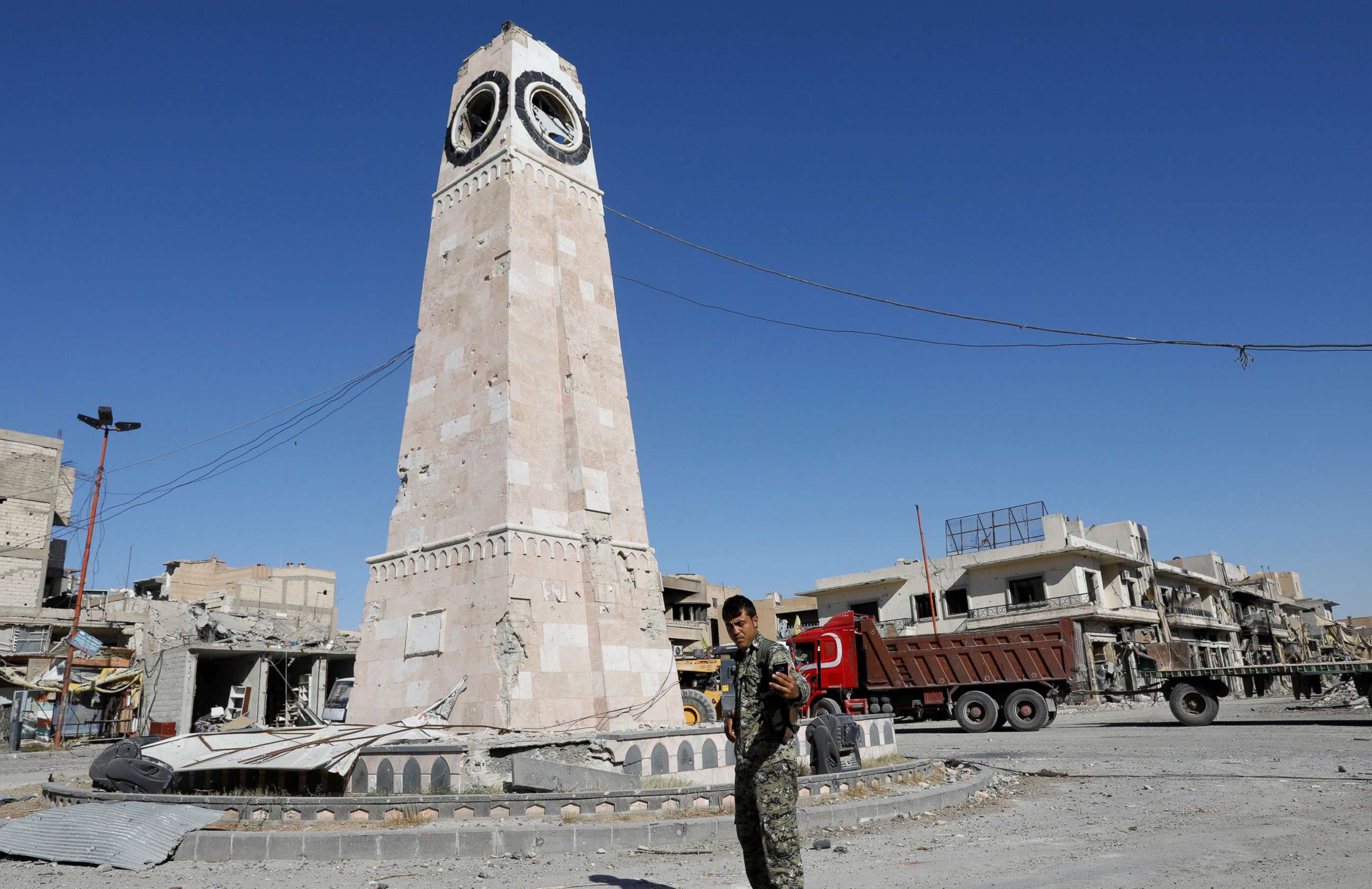 Raqqa will have to be cleared of landmines, explosives and other hazards before the long road to recovery can begin and residents can return.