Elian Gonzalez Opens Up About His Relationship With Fidel Castro
The 21-year-old spoke to ABC News in an exclusive interview.
— -- Fidel Castro made it his mission 15 years ago to return the young Elian Gonzalez to his father in Cuba after his mother died while trying to defect to the United States with the young boy.
In Cuba, Elian's father Juan Miguel won the fight, backed by Castro, who donned gym shoes to personally lead the protests along Havana's Malecon.
Elian returned to Cuba a national -- but somewhat frightened -- hero, greeted by his elementary school classmates and a national TV audience.
Castro, not knowing what the boy has been told about him and worried he would be afraid, skipped the airport reception.
Since their first meeting, Elian said Castro has called him on every birthday, visited his school and featured him at major national events. But those appear to be the lone perks of Elian's fame in Cuba.
His father still works at the same resort park, serving pina coladas to tourists.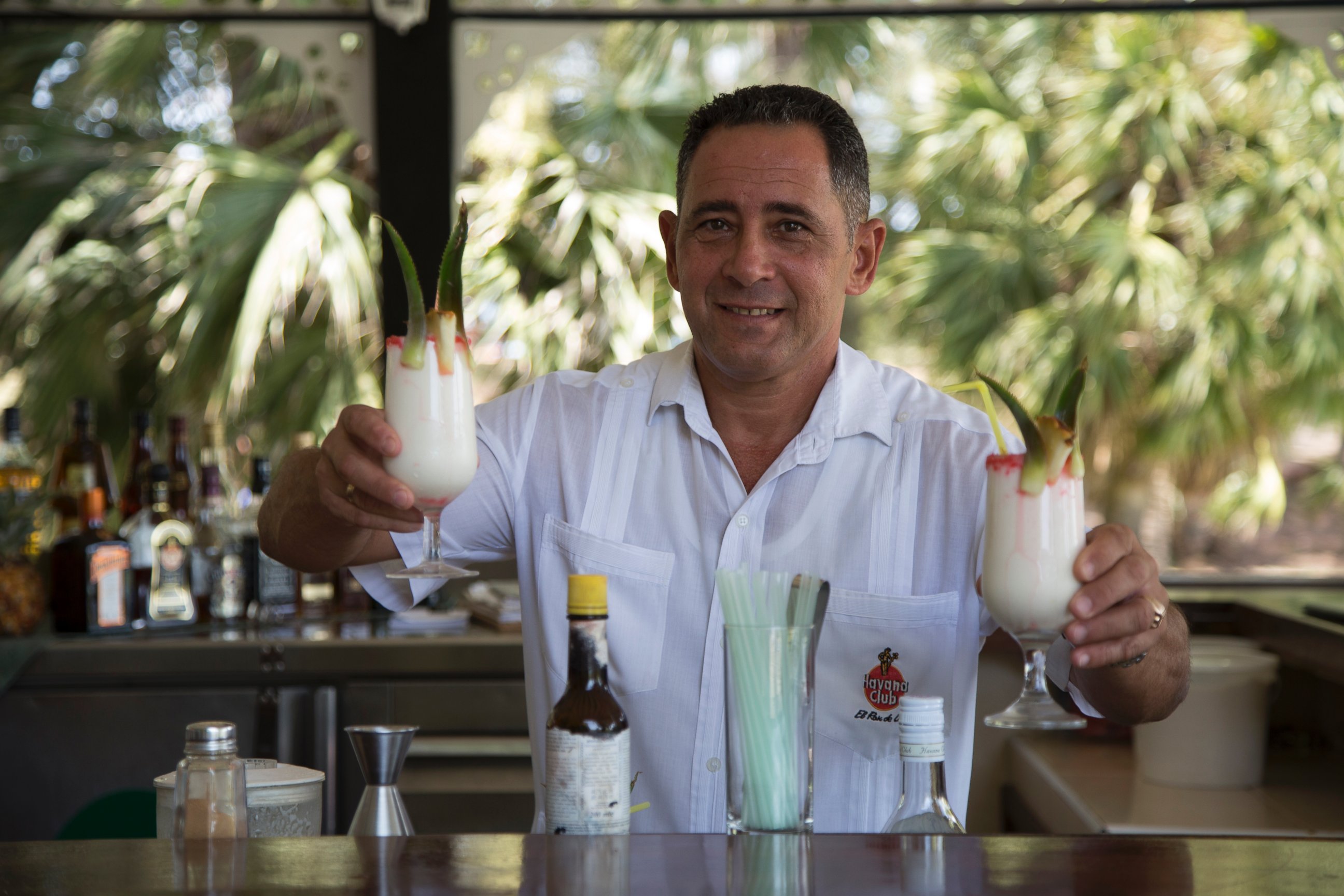 In an ABC News exclusive interview, Elian said his relationship with the former Cuban president is one of friendship.
"I am his friend but above all i consider him my father, my grandfather," Elian said. "Fidel, he is an incredible person. Everyone has his own opinion. It is somewhat difficult to refer to Fidel, because everyone thinks of Fidel as a god or those who rejects him call him the devil. But I've known one side of Fidel and what I have left to say is he is a normal person. He is a friend. He's someone you can share with, you can laugh with."
For Elian, Castro has been a constant presence. He first meting Castro in his home in Havana after Elian's return to Cuba.
"Just a few presidents show interest in the state of a child," Elian recalled. "A normal child. A child who has nothing special; can return with his father and he can receive that support that that father and that child needed. The fact that a president did that shows the kind of man that he is."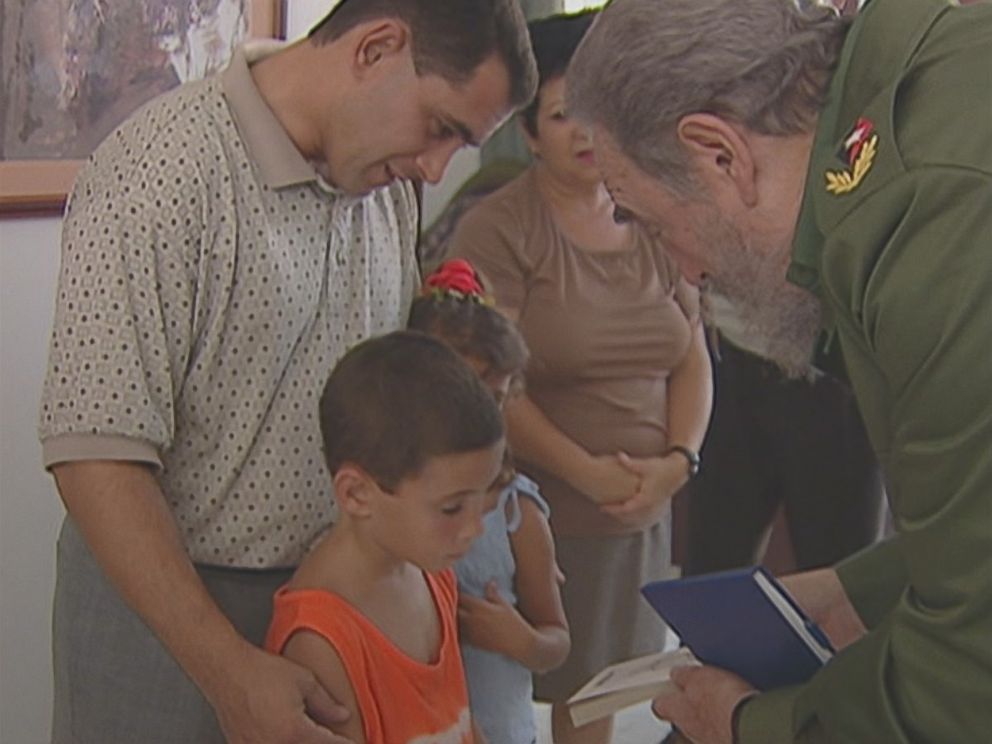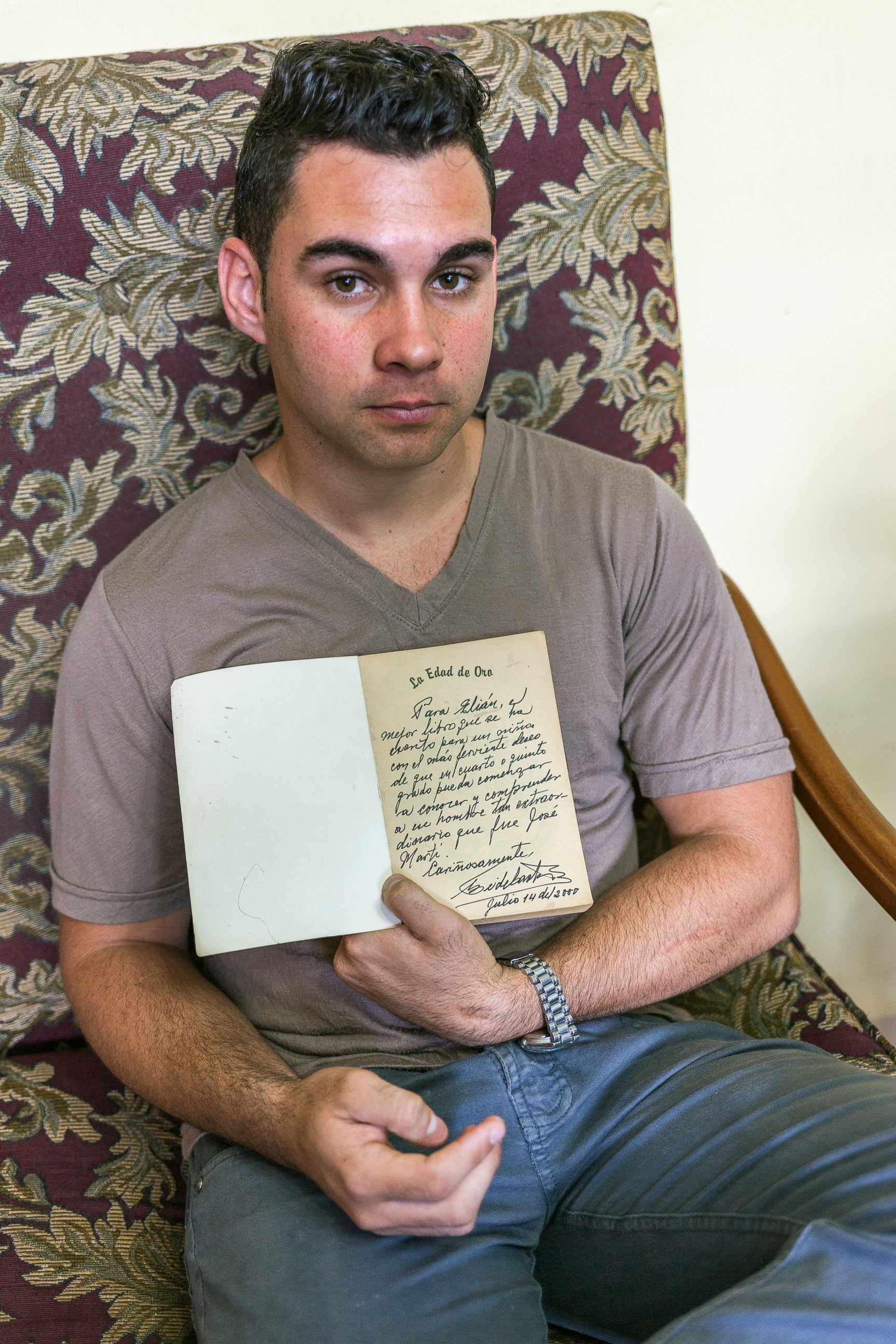 Over the years there has been speculation that Elian -- seen over the years at Castro's side -- has been brainwashed. Elian dismissed the idea.
"If they have a way to prove it I invite them to come and run the test on me," he said. "But i decided to be the way I am because instead of seeing this as a communist, or as a political issue. I believe that everything Fidel has done."
He added that he went to a "normal school," pointing out there are no private schools in Cuba, and he returned to the same school he attended before embarking for the United States.
"Those things were never done to me. Simply I came to know Fidel. I began to see his kindness. The incredible person that is behind him and that is how my character was shaped up," he said. "I came to realize by myself what was going on."
When asked if he plans to follow in Castro's political footsteps, perhaps even run for president of Cuba, Elian said bluntly, "no." He has no interest in politics, he said, and is studying industrial engineering. Even with his fame and history, he believes there is a higher bar for being president.
"I believe that in order to become president, you're required more things than being famous and being known by people. I believe that it's a commitment. But this is a major responsibility to deal with this," he said.